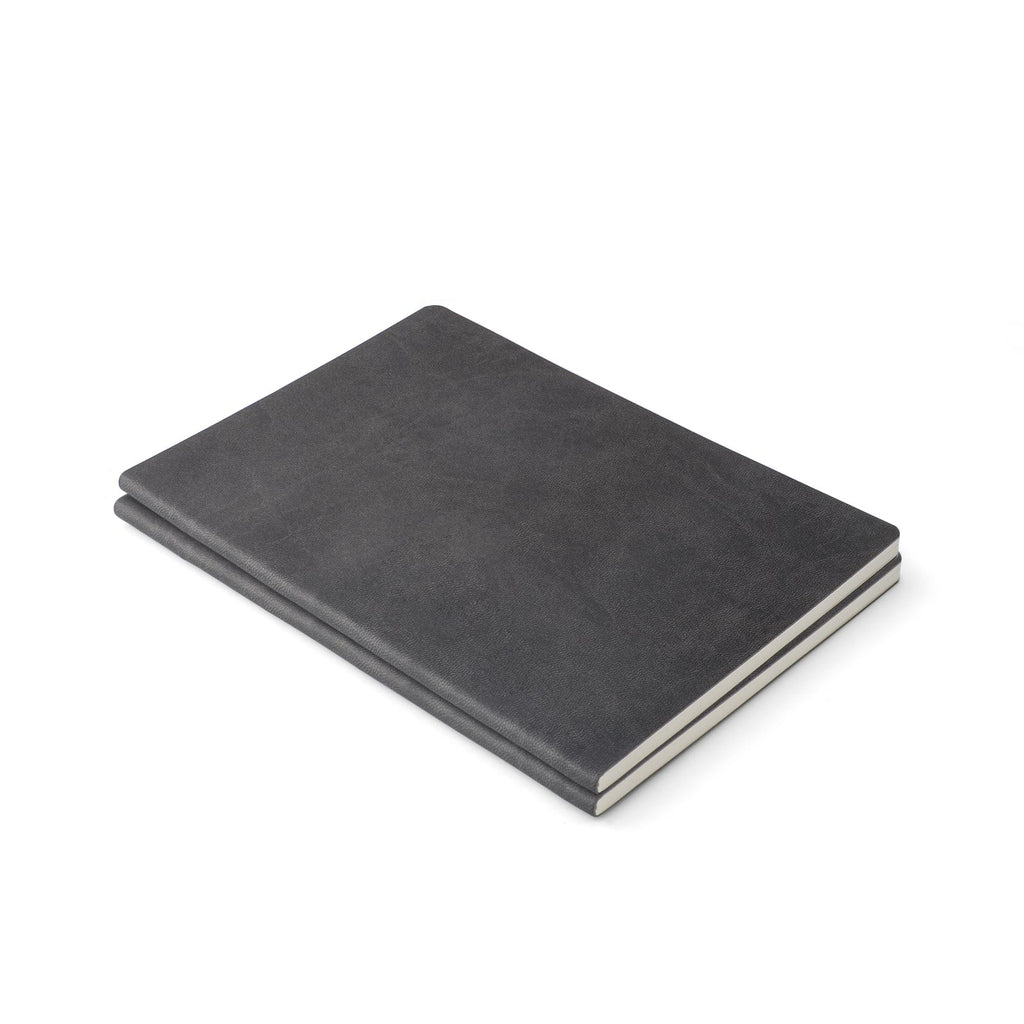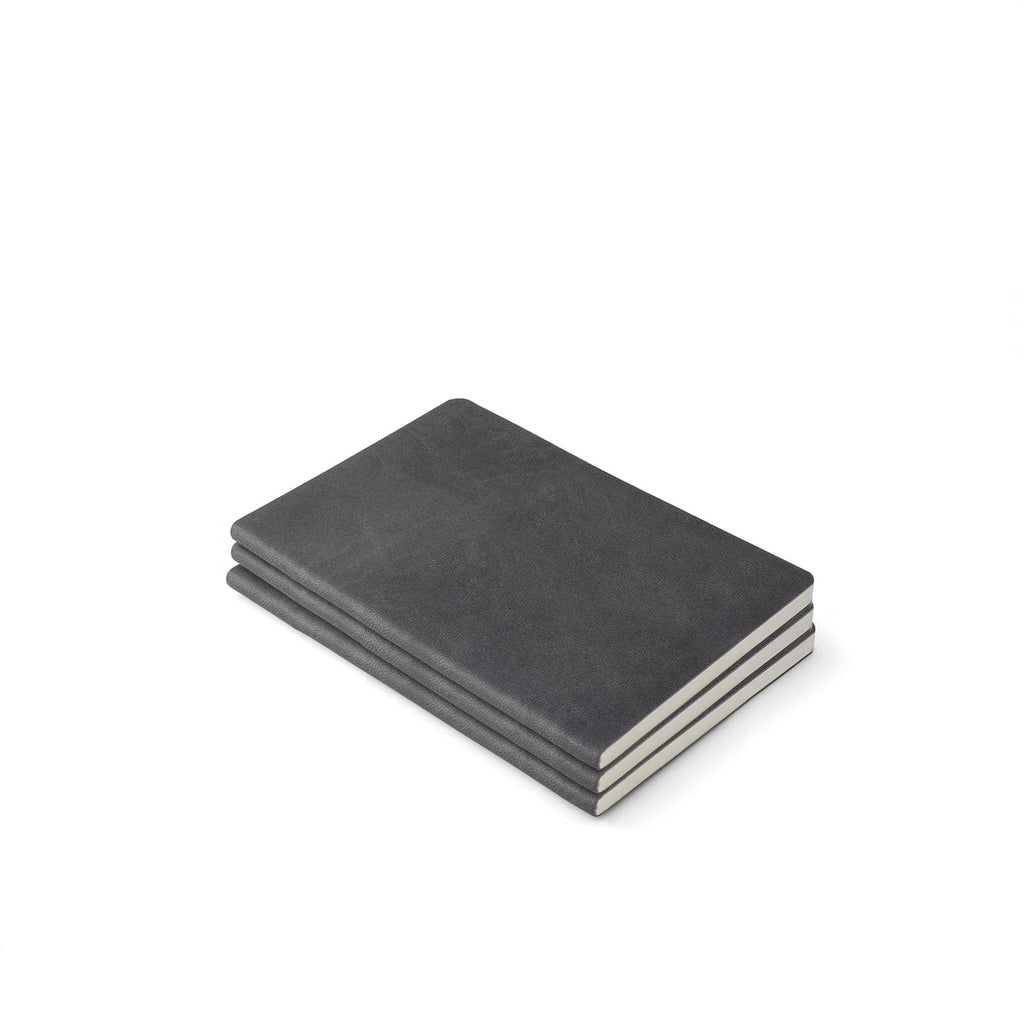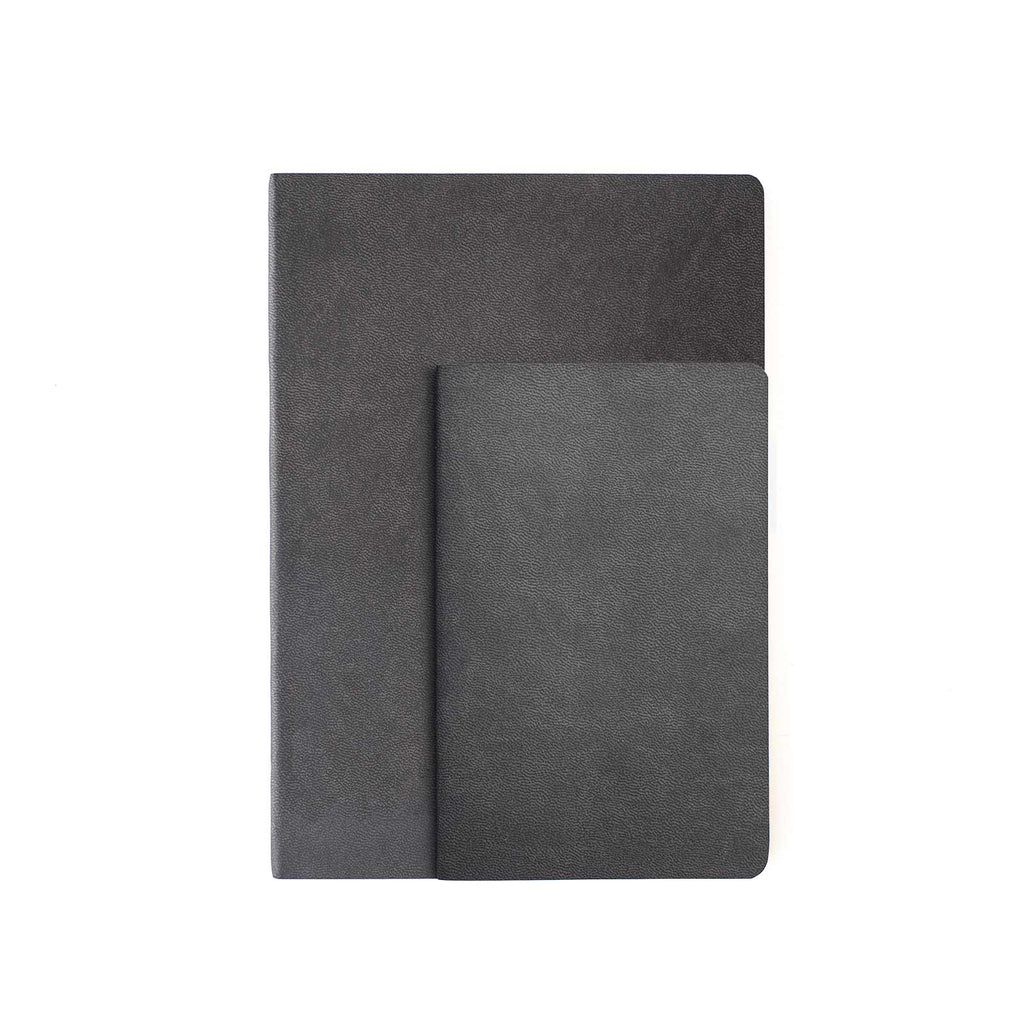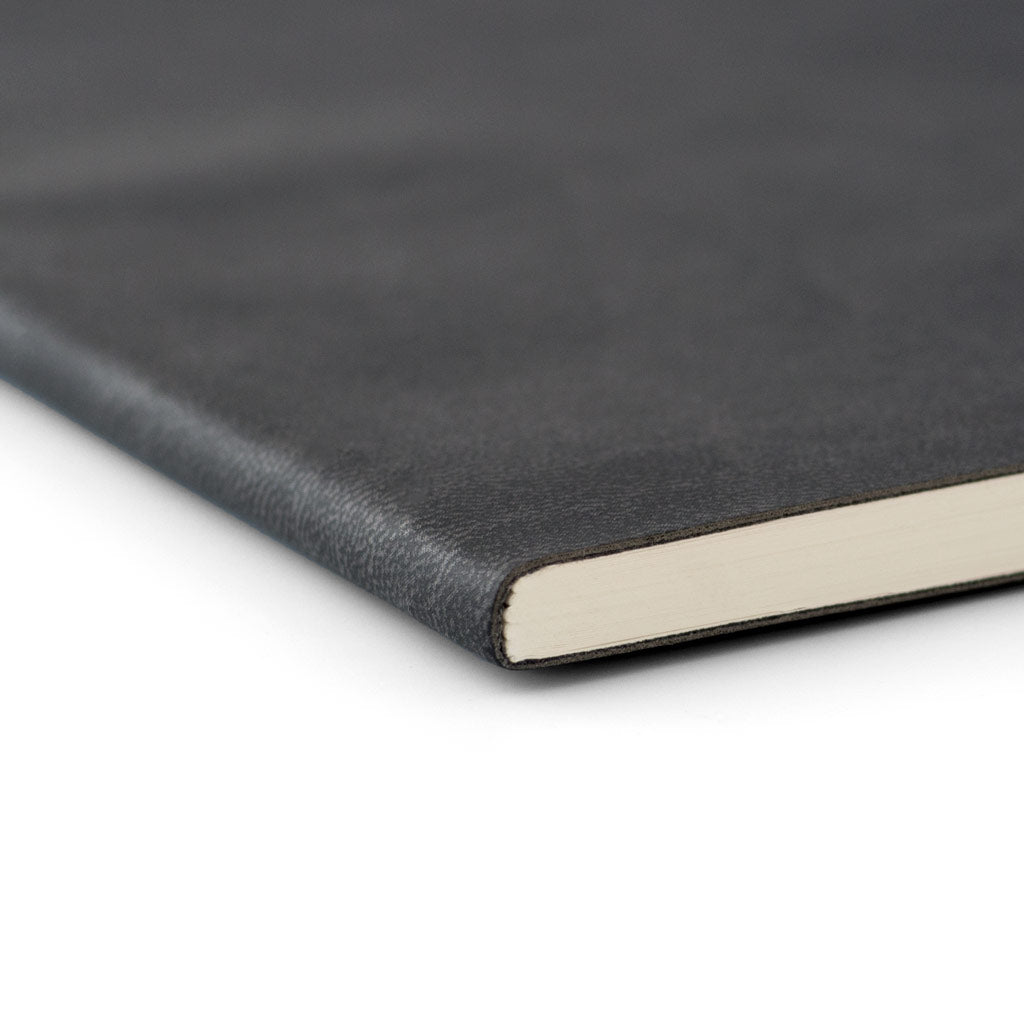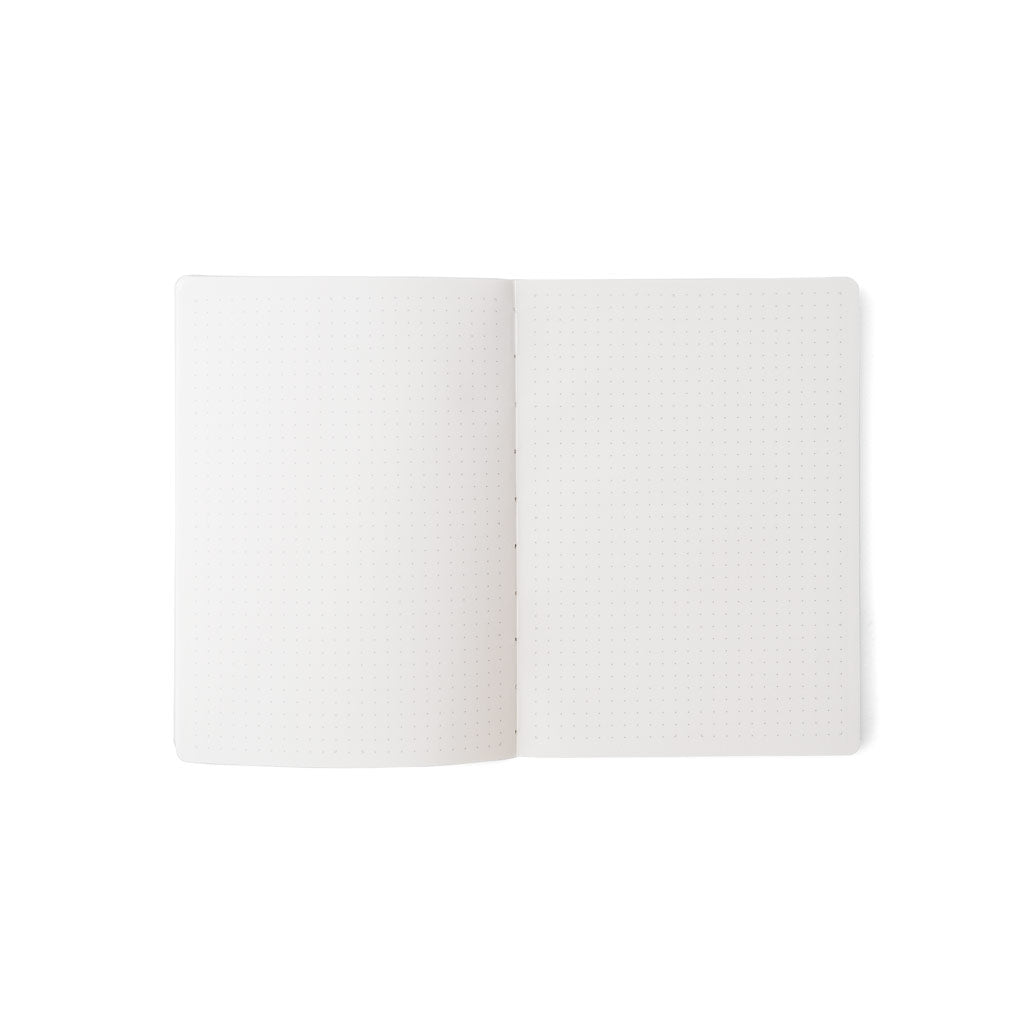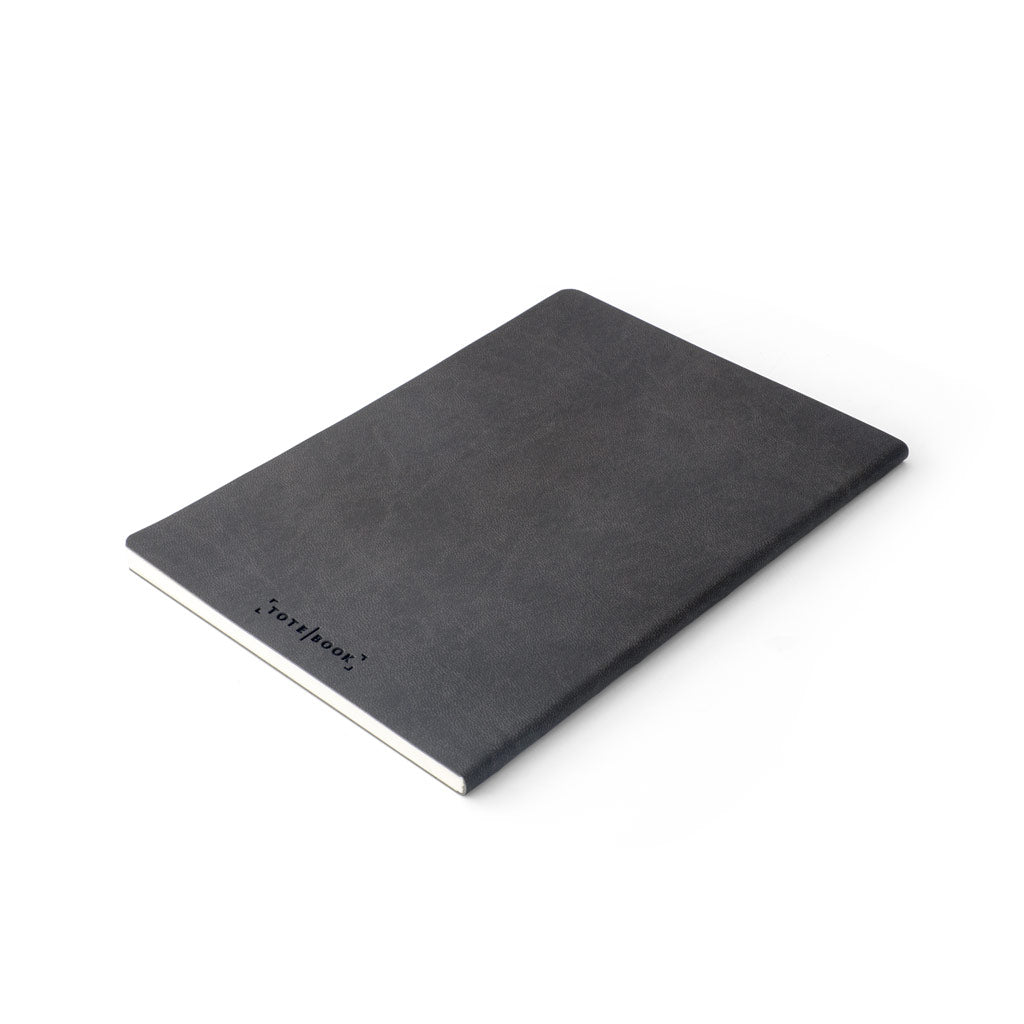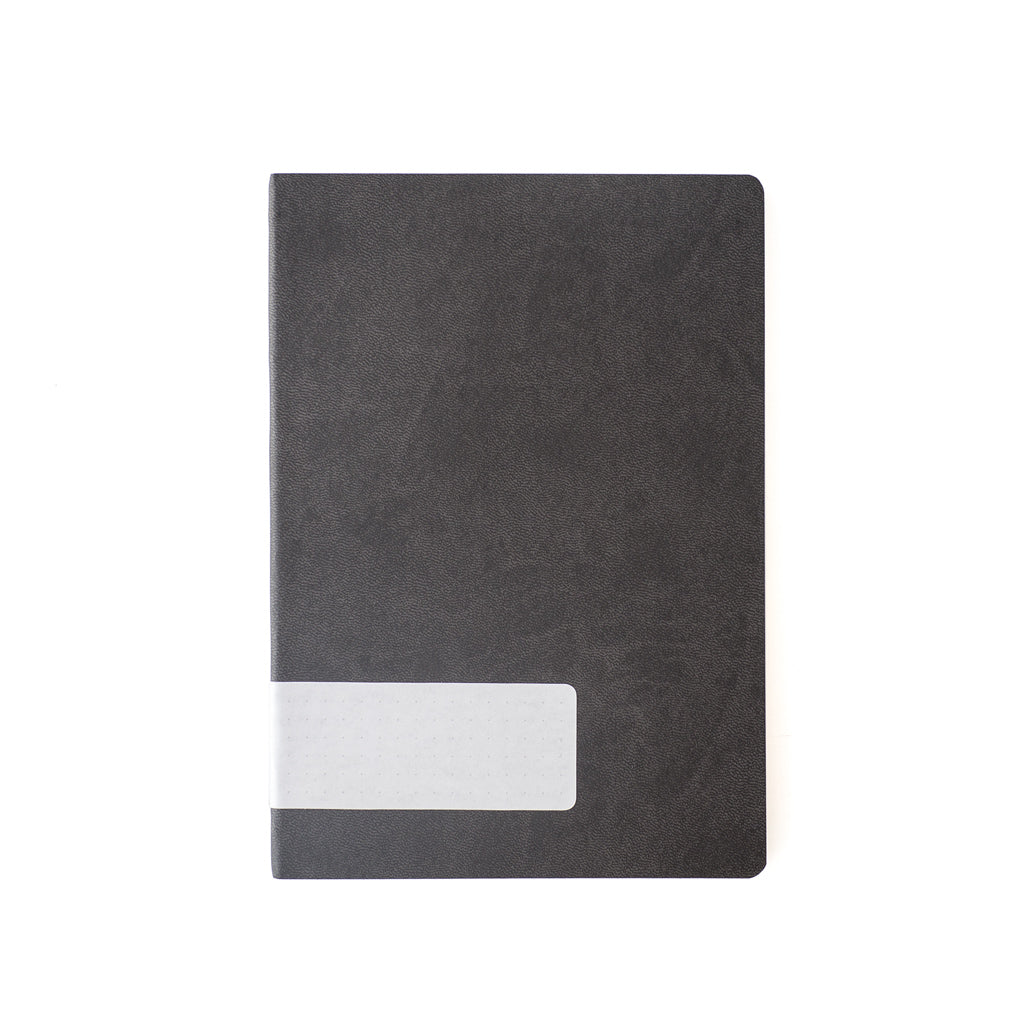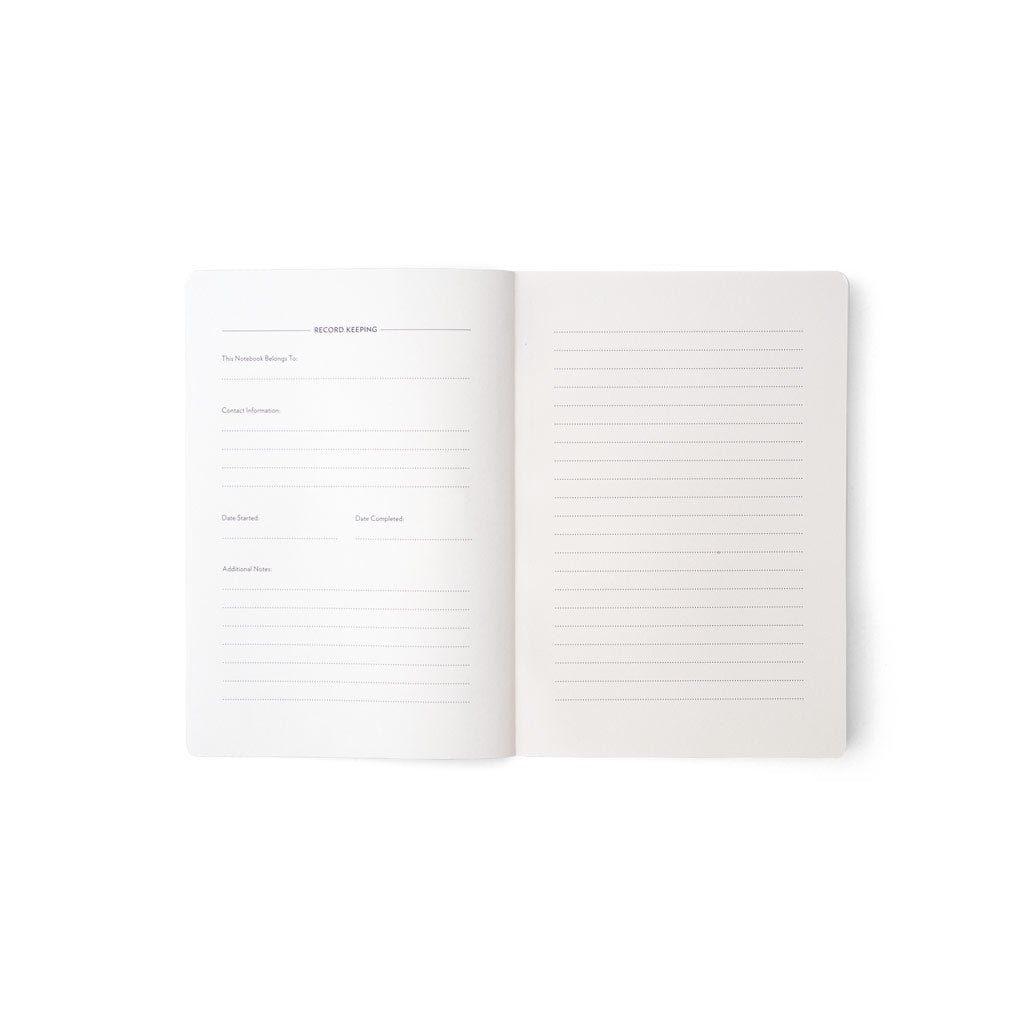 Totebook
A Notebook to Take With You
Totebook is a thin, light, and flexible notebook, perfect for tucking in your bag to bring with you. Made of quality materials and thoughtful details, and includes a spine sticker for labeling and archiving. Comes in two sizes.
Thin and Light
Easy to slip into your bag.
Panobook is a notebook designed to stay on your desk, so we wanted to make a notebook that was meant to bring with you. Totebook is smaller in size, thinner, and flexible, making it easy to tuck in a bag and not even notice it's there. The sewn signature binding allows the notebook to lay flat when opened.
Dot Grid
Featuring subtle guide markers.
The pages of Totebook have a dot grid with subtle guide markers. The guides divide each page into 2 columns, which can then be divided into fourths, making each page super flexible in how they are laid out. The guides virtually disappear if you are not looking for them, but are very useful when you need them.
Perforation
Remove a page or just part of one.
The last 8 sheets are perforated, for easy removal. And to take things a step further, the pages in the full size Totebook are also quad perforated. So if you need to share a note, just remove a portion of the page instead of the entire thing.
Archive Sticker
Labeling and archiving.
A sticker is included with each notebook for labelling the cover and spine when you are ready to archive. The sticker can be applied either vertically or horizontally, and makes it easy to identify your Totebooks when they are lined up on a shelf.
Two Sizes
Regular and Mini.
Totebook comes in two sizes. The "regular" size is 135 mm x 195 mm (5.3 in x 7.7 in) and the Mini size is 90 mm x 140 mm (3.5 in x 5.5 in), perfect for fitting in your back pocket. The regular size comes in a 2-pack and the Mini comes in a 3-pack.
Specifications
Standard Page Size: 135 mm x 195 mm (5.3 in x 7.7 in)
Mini Page Size: 90 mm x 140 mm (3.5 in x 5.5 in)
Grid spacing: 5 mm (0.20 in)
40 sheets, 80 pages (Mini: 24 sheets, 48 pages)
Paper: Soft White Wood-Free 100 GSM
Cover: Charcoal Leatherette Polyurethane
Front Endsheet: Soft White Wood-Free 150 GSM
Back Endsheet: Soft White Wood-Free 150 GSM
Quad perforation on last 8 sheets. (Standard size only)
Binding: Lay flat binding with sewn signatures
Rounded Corner Radius: 6 mm (0.24 in)
Typeface: Verlag, by Hoefler & Co.
Printed and bound in Hangzhou, China
Also check out...
A Minimal, Durable, Retractable Pen
A Notebook for Your Desk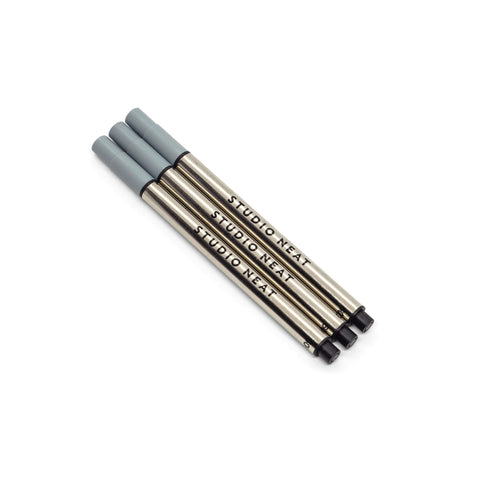 For Mark One or Mark Two
Great Details
After trying many notebooks, this is looking like one I may order a few more times. The details in the grid, the way it unfolds, and the feel of writing on the paper feels great.
Loved these little notebooks
They're so enjoyable to use.
Love these notebooks
Love the materials, design and the feel of these tote books. I have them in both sizes. I'd like to see a version of the larger notebook with a higher amount of pages. That would be a different experience and perhaps would require design changes though.
The Perfect Journal
I've used journals purchased and handmade for decades and this is the best of all. The size, weight, feel, page number and quality check the 5 main boxes.
Excellent notebook!
Love it. Right feel even in the hand!!