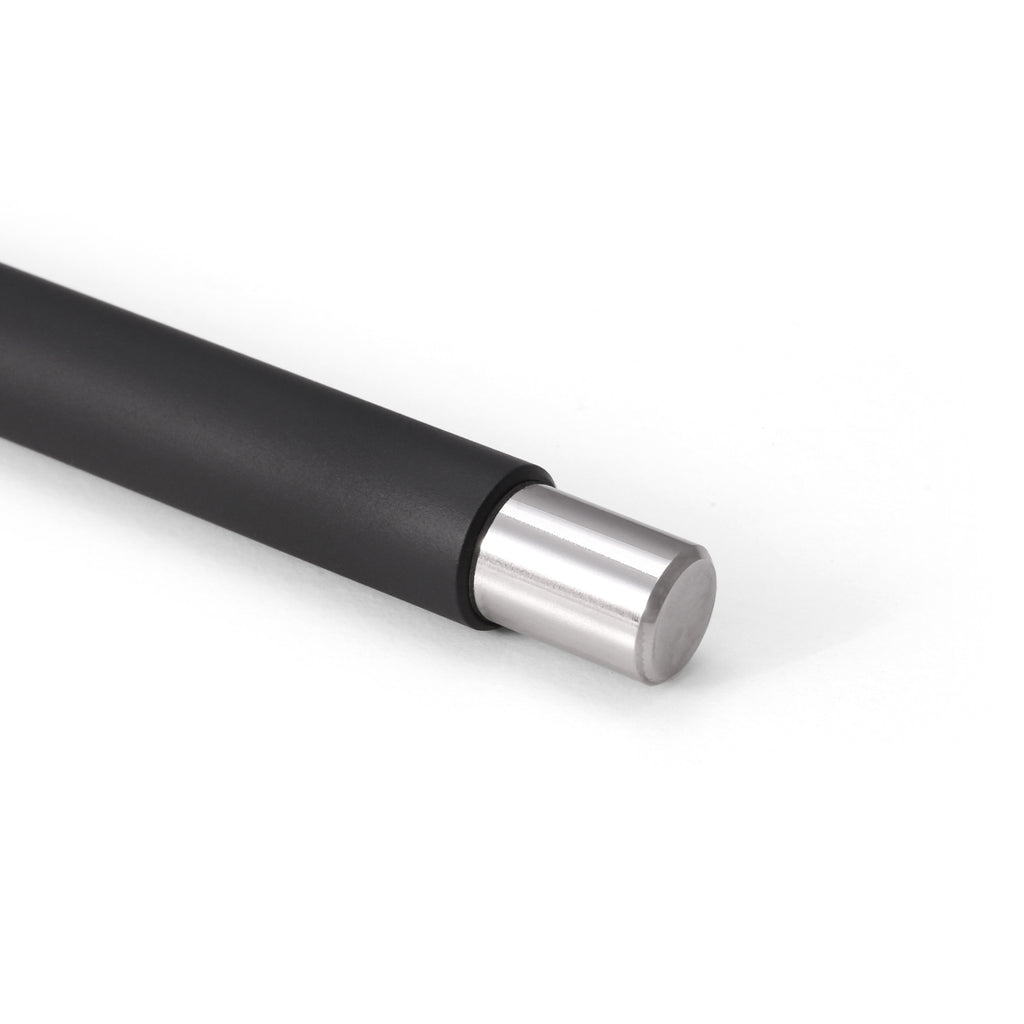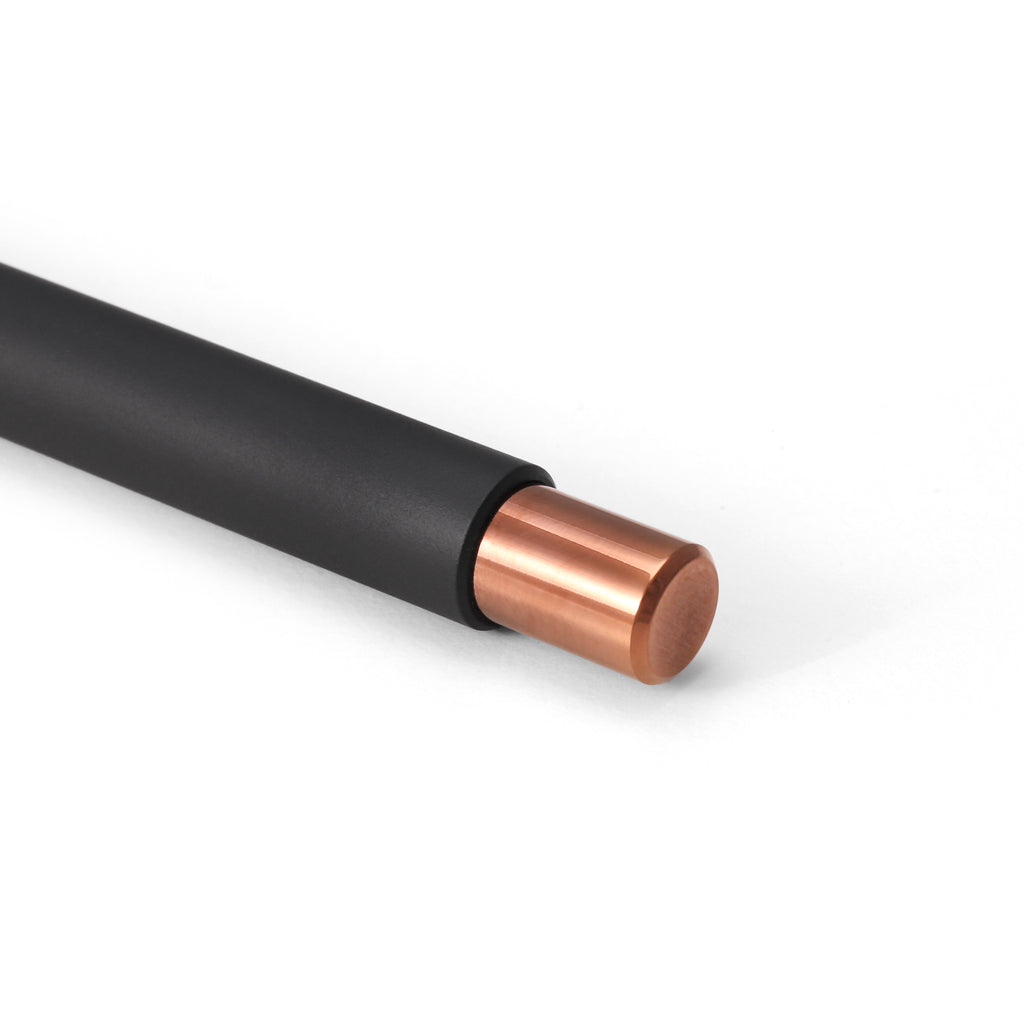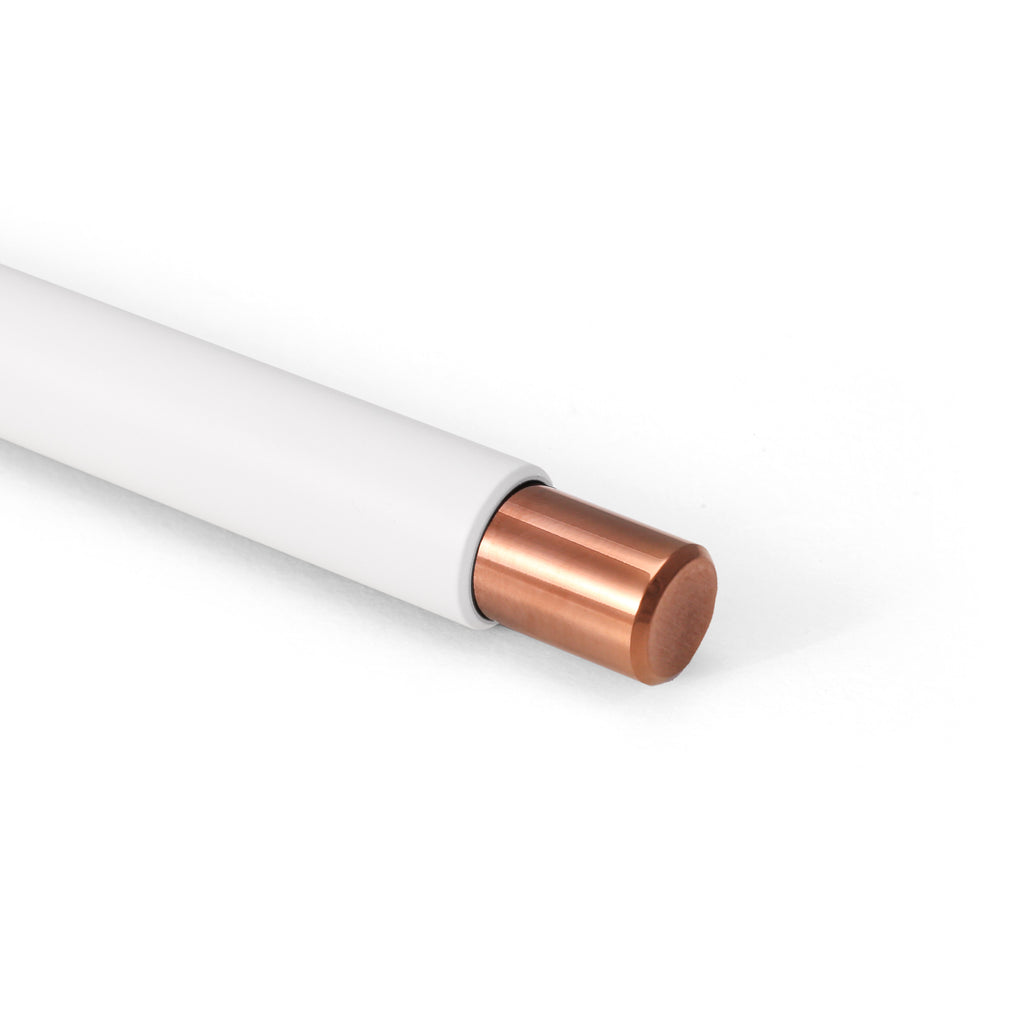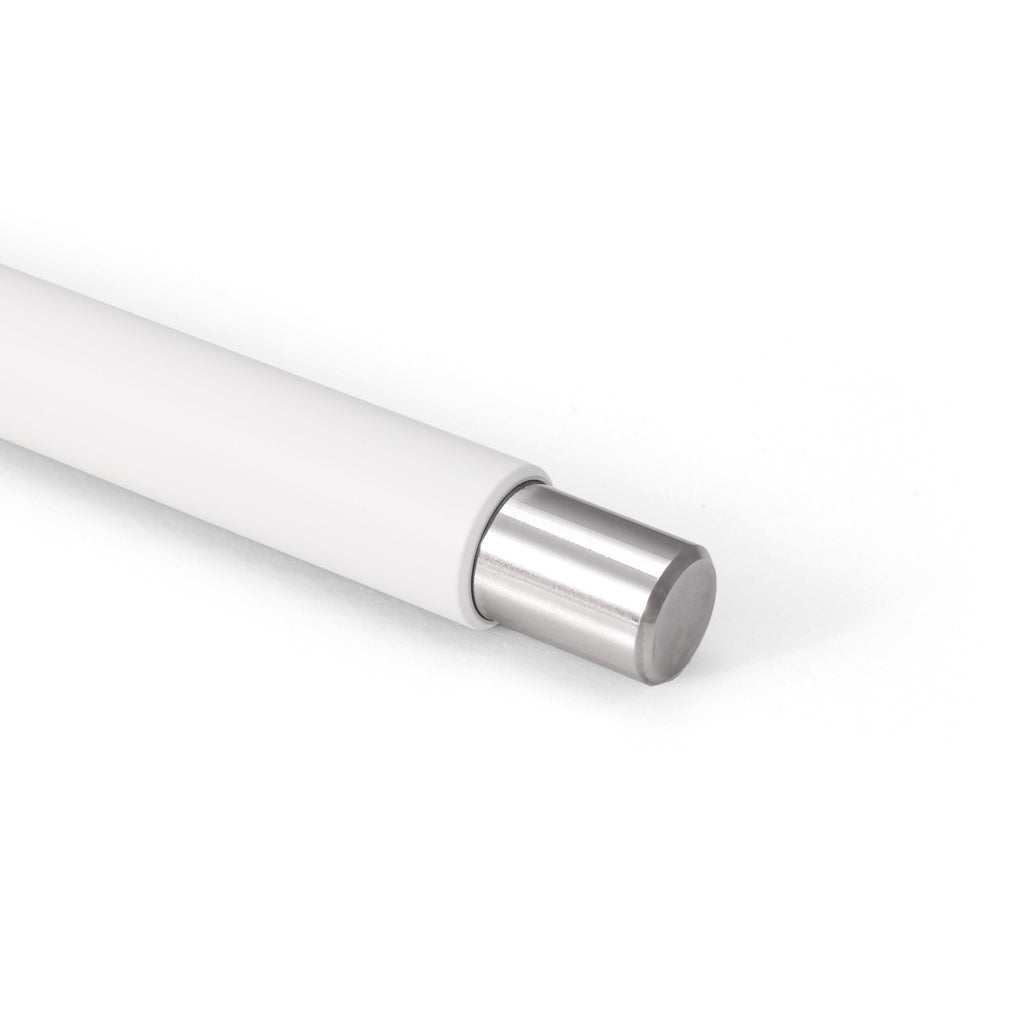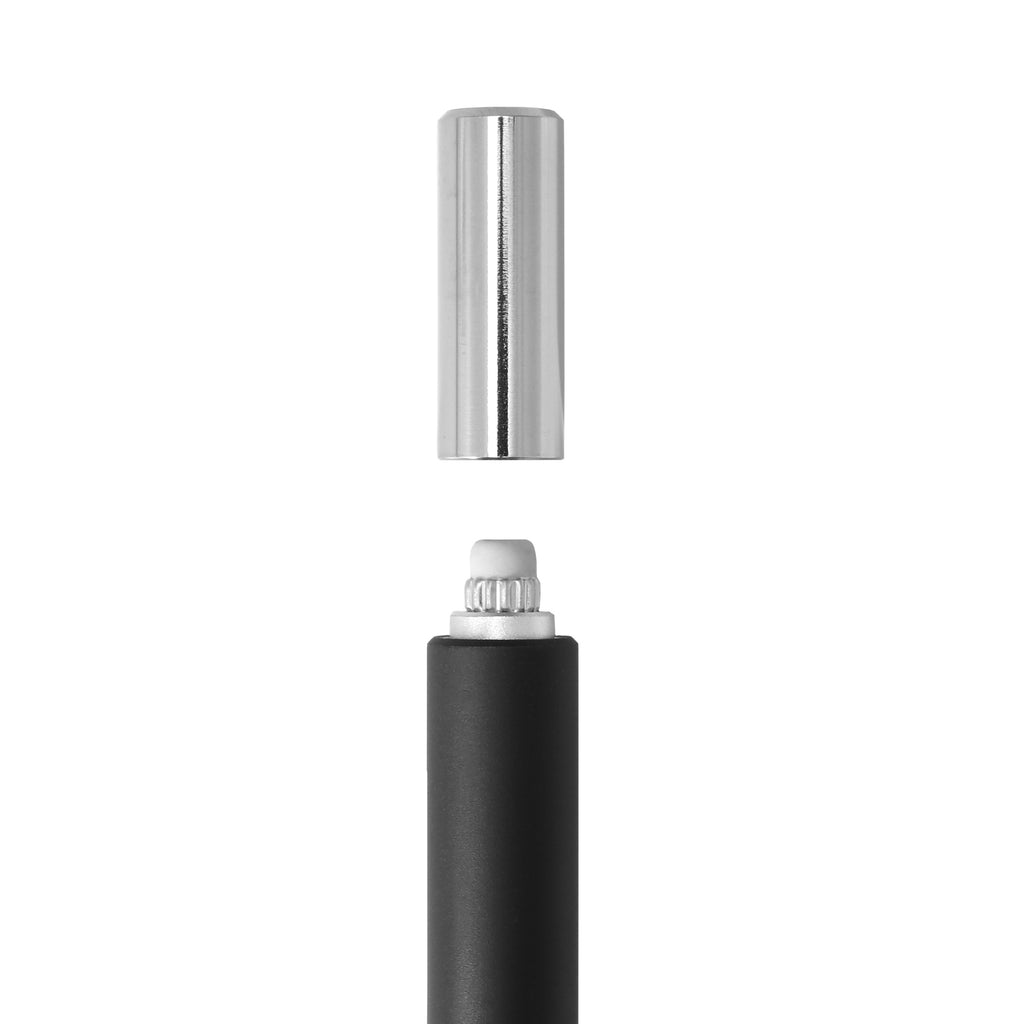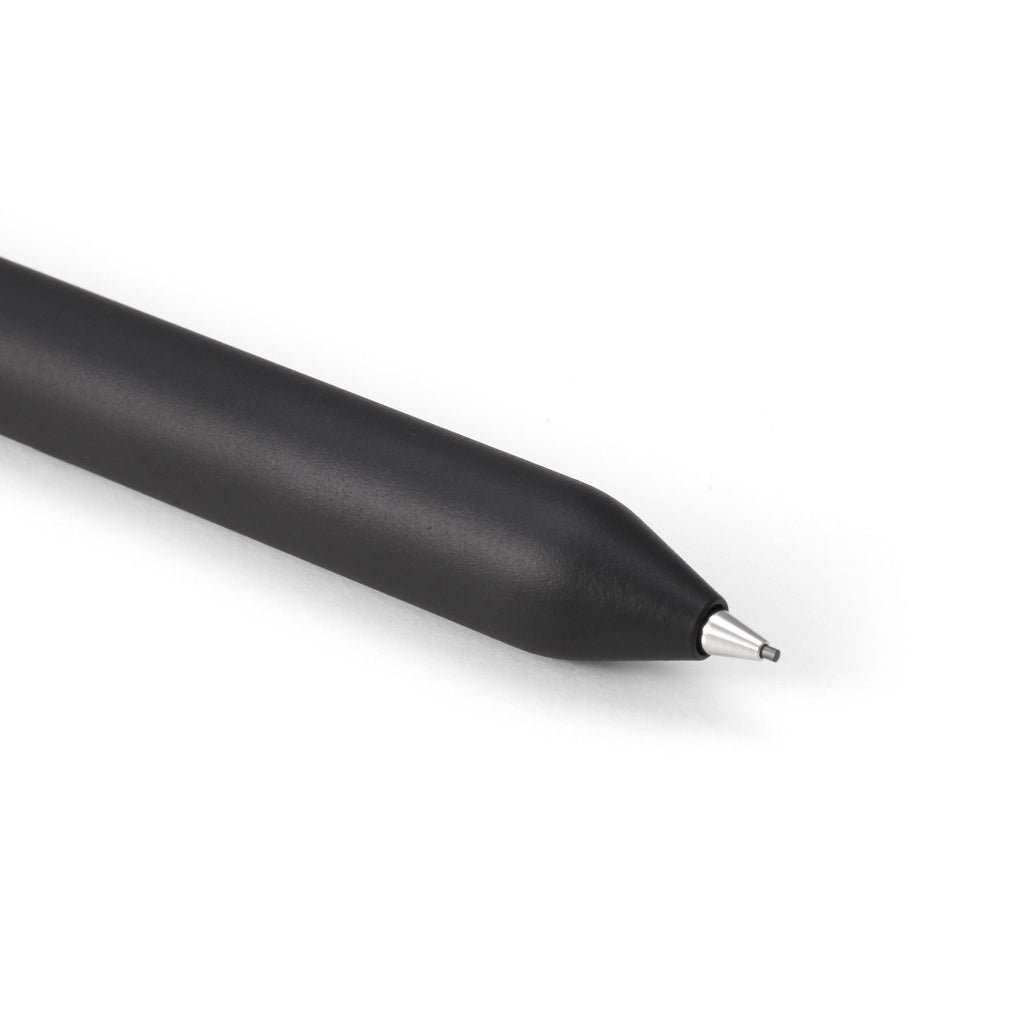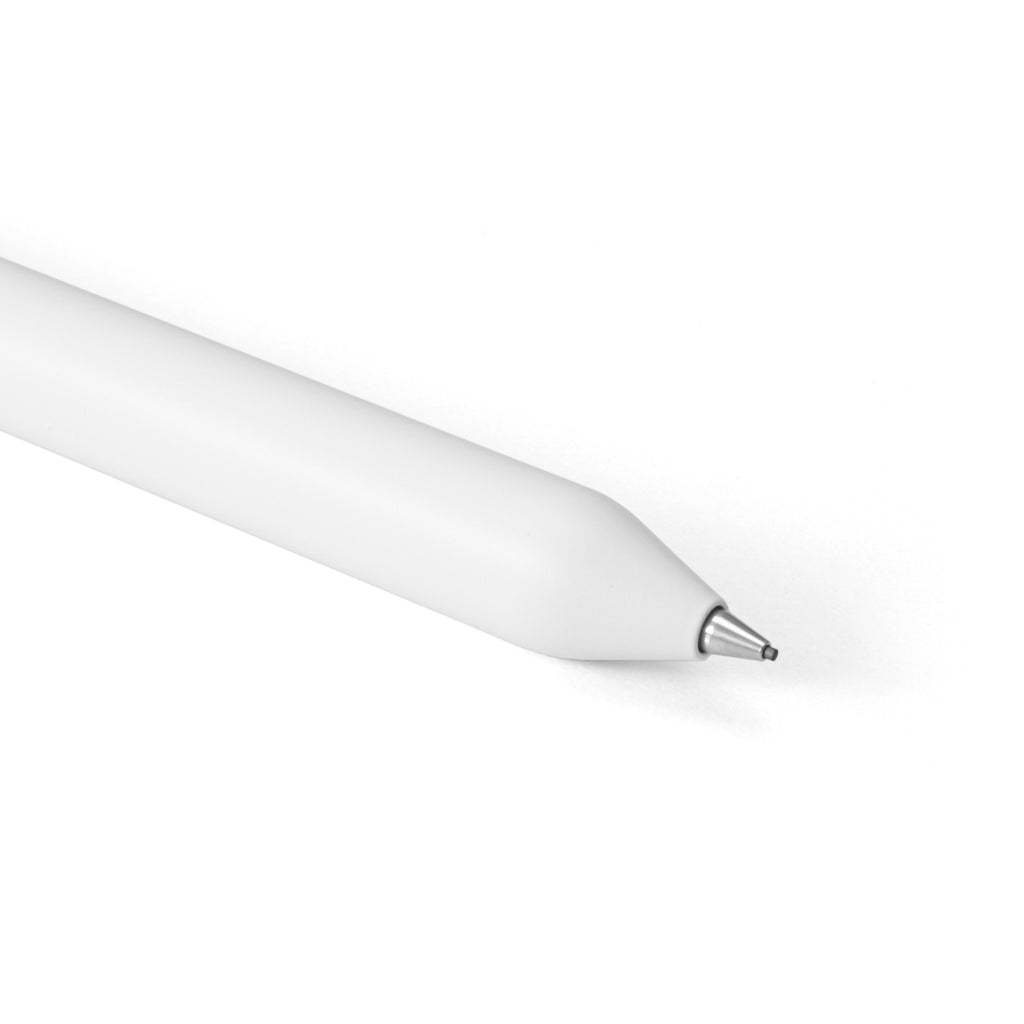 Mark Three
A Minimal and Durable Mechanical Pencil
Mark Three is a custom machined mechanical pencil with a ceramic based exterior coating for long lasting durability. It comes with 0.7 mm lead, but it's easy to swap in a 0.5 mm lead advancer.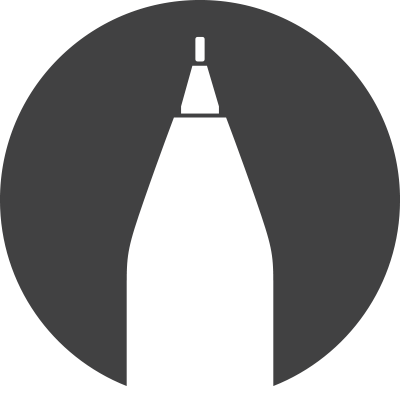 Minimal
Nothing in the way.
Mark Three has a seamless body, with a matte black or white finish, and the cap on the end is polished steel, either plain or coated in PVD copper. No logos or excessive ornamentation to be found here. We consider it a sibling to our Mark One retractable pen, and they will look great on a desk next to each other.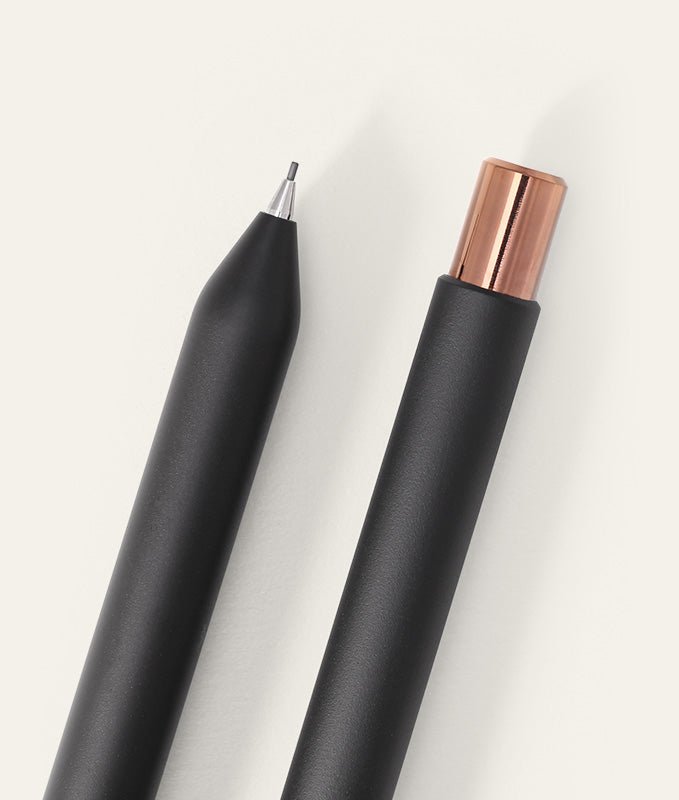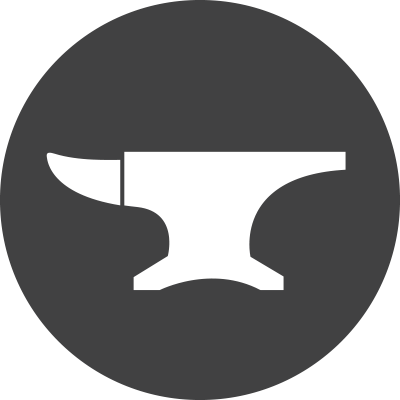 Durable
Made to last a lifetime.
Mark Three is incredibly durable. It is made entirely out of metal, and coated with Cerakote, an extremely durable ceramic-polymer coating (
technical specifications for Cerakote
). It gives the pen a really nice, matte feel. The lead advancing mechanism is very easy to replace, should it ever fail. This pencil should last a lifetime.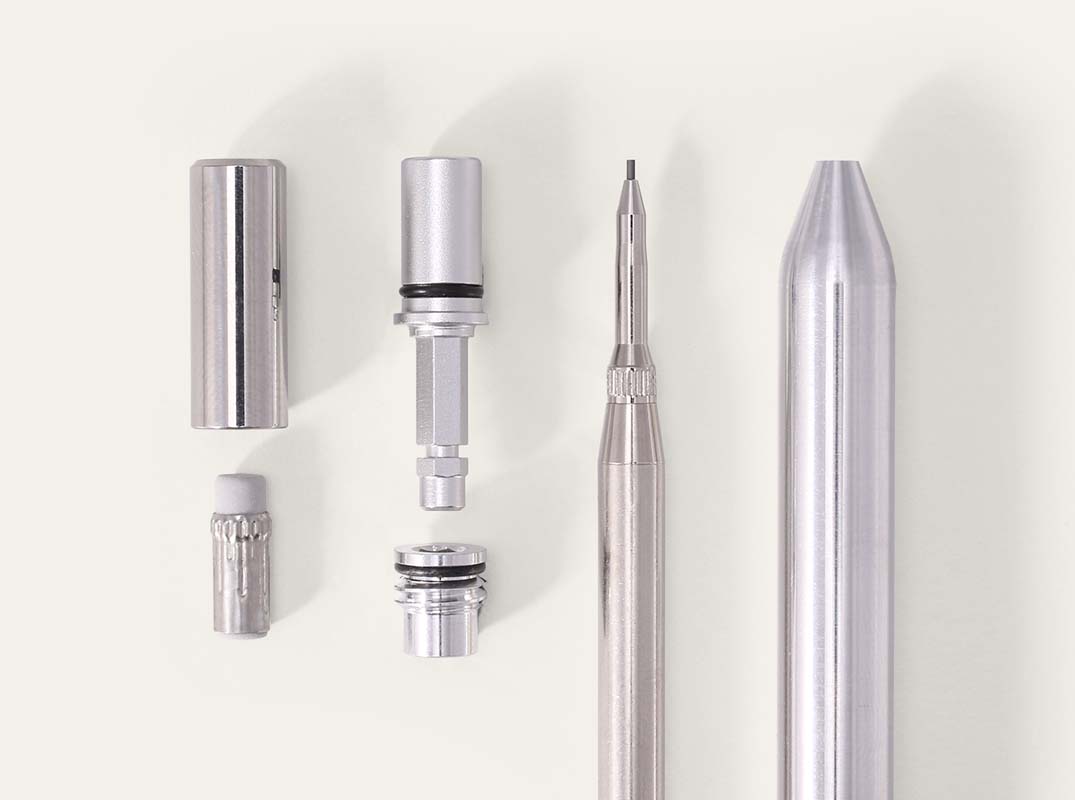 Eraser
Hidden under the end cap.
What's a pencil without an eraser? Mark Three includes a small one, which is hidden underneath the end cap. It is a standard size and replacements are easy to find when it wears down.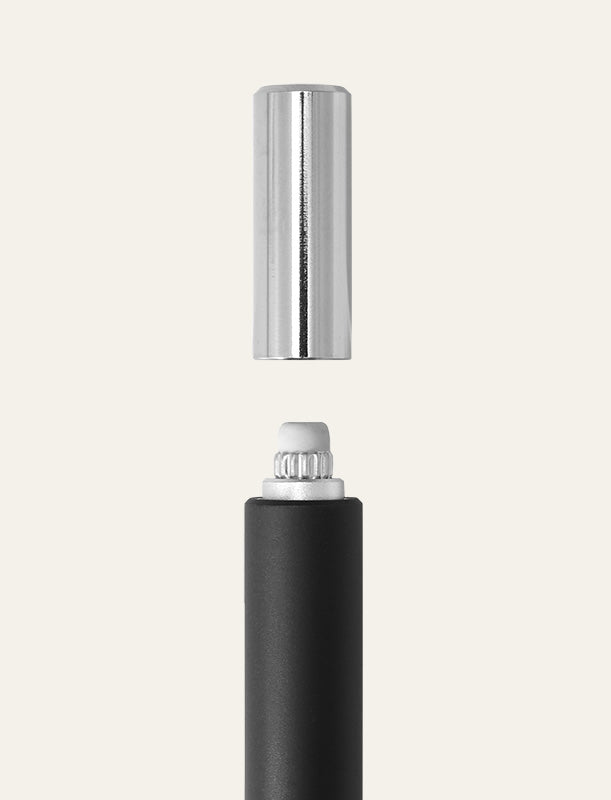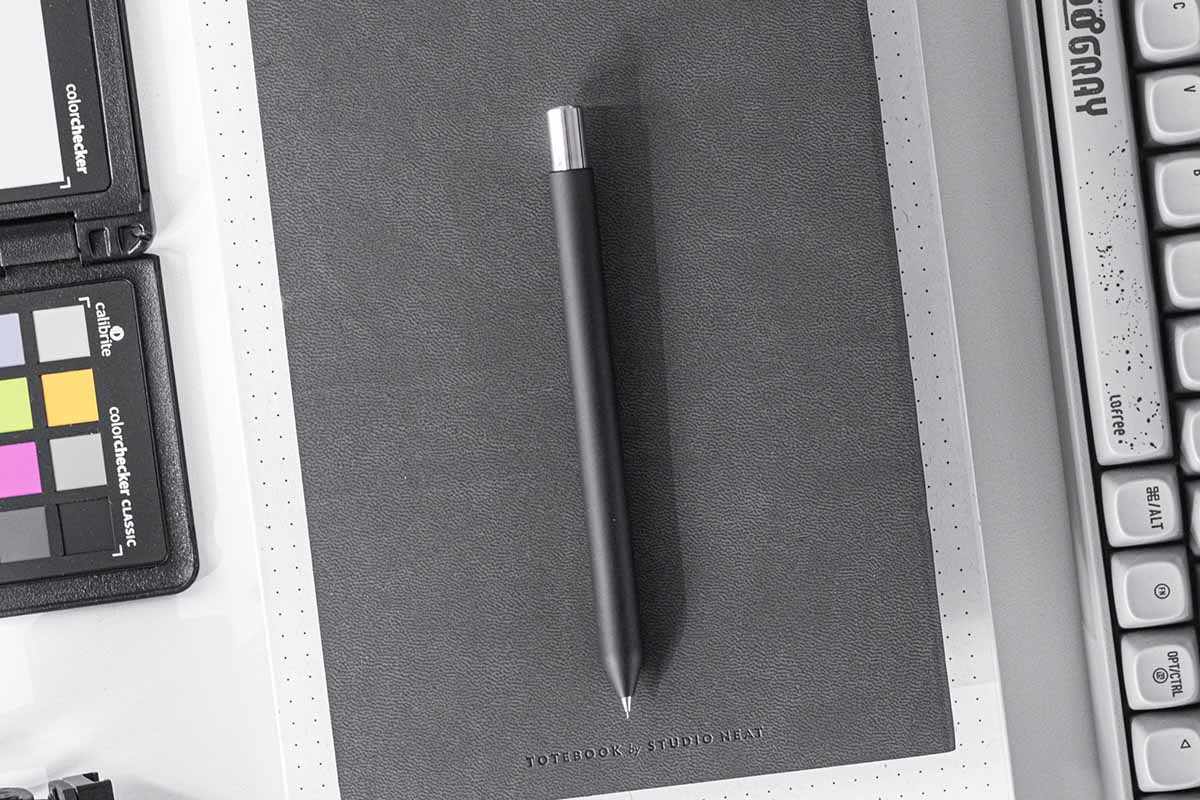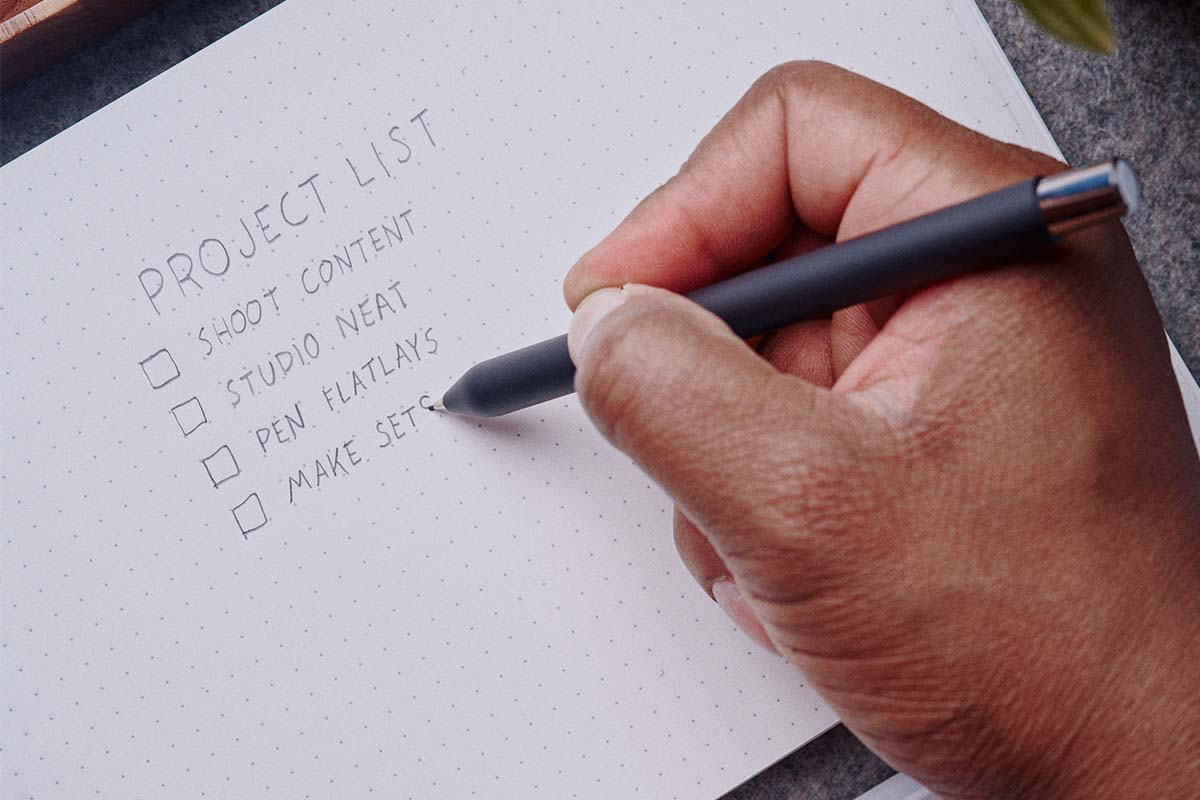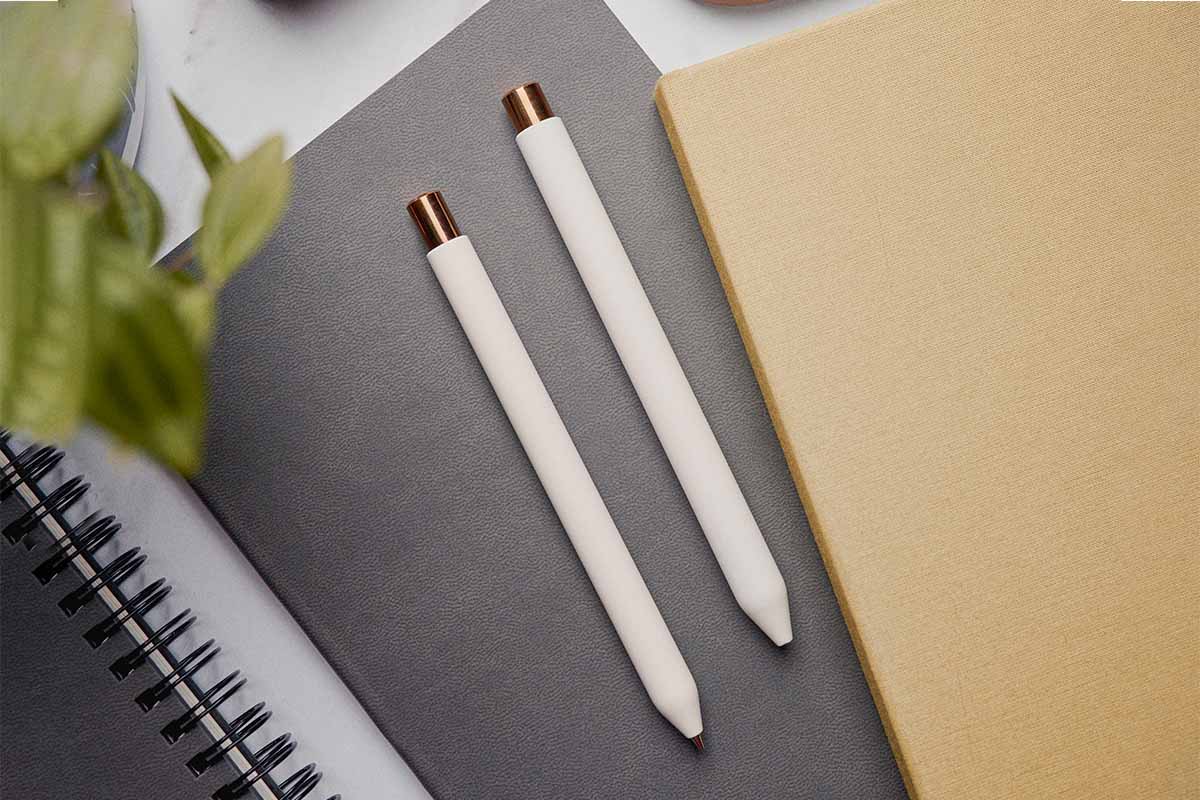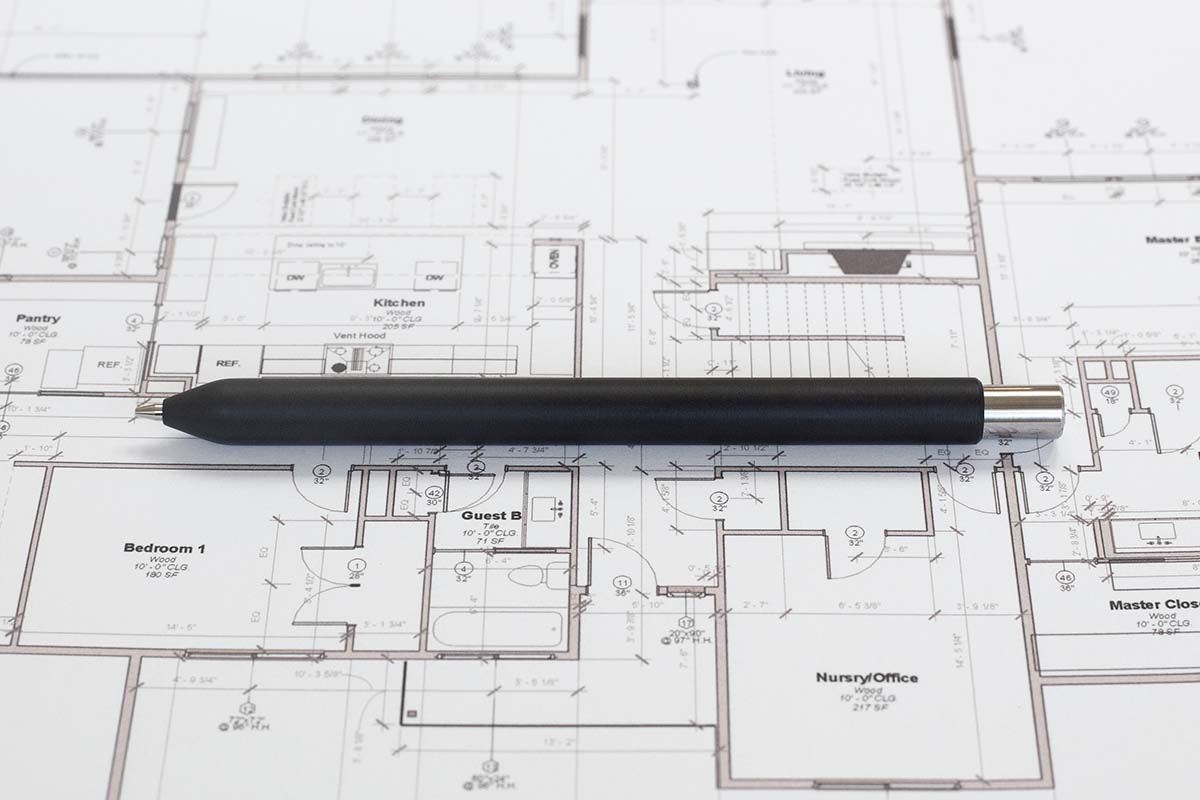 Specifications
Dimensions: 130 mm long, 9.5 mm diameter. (5 in x 0.37 in)
Weight: 22 grams (0.73 oz)
Aluminum body, coated in Cerakote, matte finish.
Polished steel knock. In raw steel or coated with PVD copper color.
Cerakote coating, matte finish. See technical specifications for Cerakote.
Schmidt DSM 2005 lead advancing mechanism, 0.7 mm lead.
All other internal mechanism pieces are made of aluminum.
Stylish and oddly Motivating
Thank you Studio Neat for resolving my little problem with the wrong size leads/mechanism. Now that it's working correctly - I love this writing tool. Its super stylish and oddly, motivates me to do more writing than usual. Which is a good thing.
Quality
Best mechanical pencil ever. Nice weight and easy to feed new leads.
Poor communication
While I love your products, as I have at least 6, but you get an F in communication ! I have emailed, left voicemails, and not a single response.
Hi Herbert, I searched our email and it looks like we have responded to all of your emails. Did you check your spam folder?
Mark Three
Super comfortable hold and high quality build!
My wife thought this was silly
I've owned and loved the Mark one for some time so backing the Mark three was a no brainer. When I told my wife how much I spend on a mechanical pencil she just asked: why would you do that?
Well now that I have been using it for a few months the answer is really simple. Because it's just incredibly fun to use. It feels so much better in the hand than off the shelf products. It's well balanced, looks good and pairs so well with the mark one.
So yeah I'd definitely recommend it to a friend.