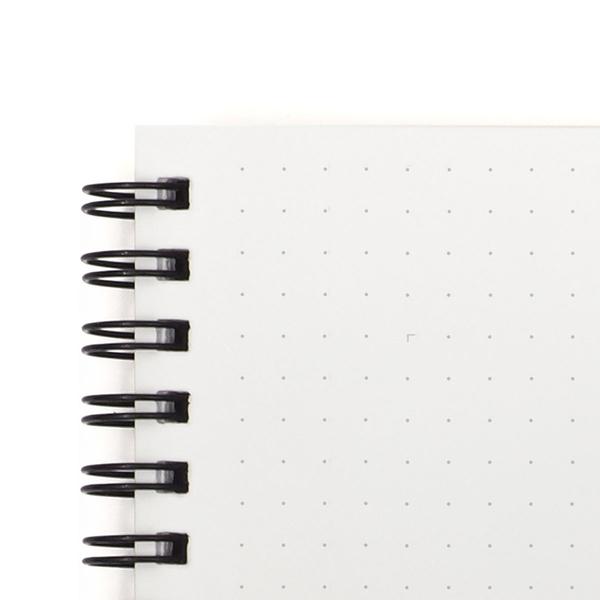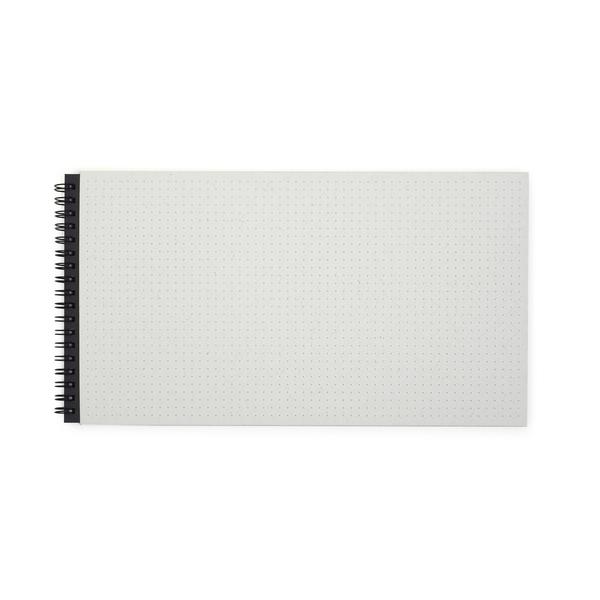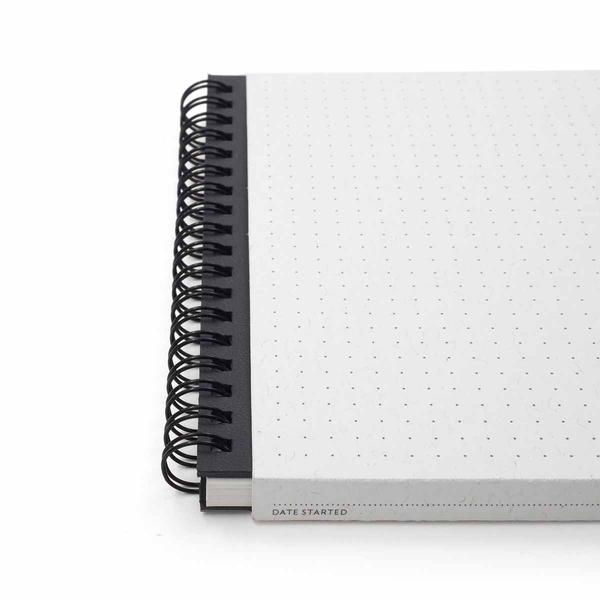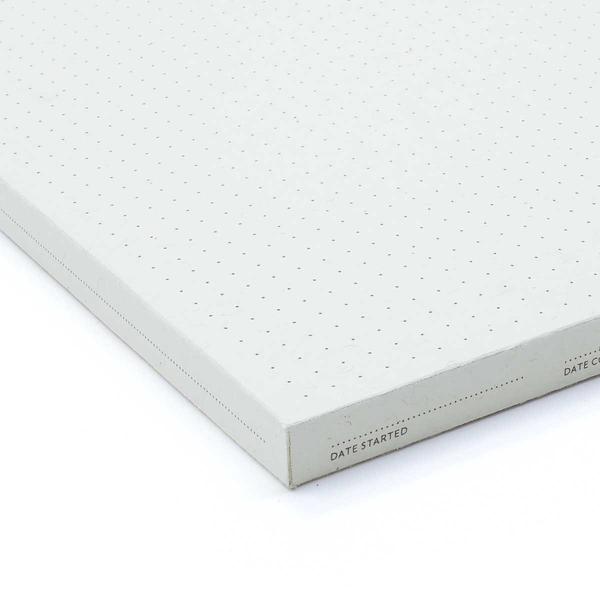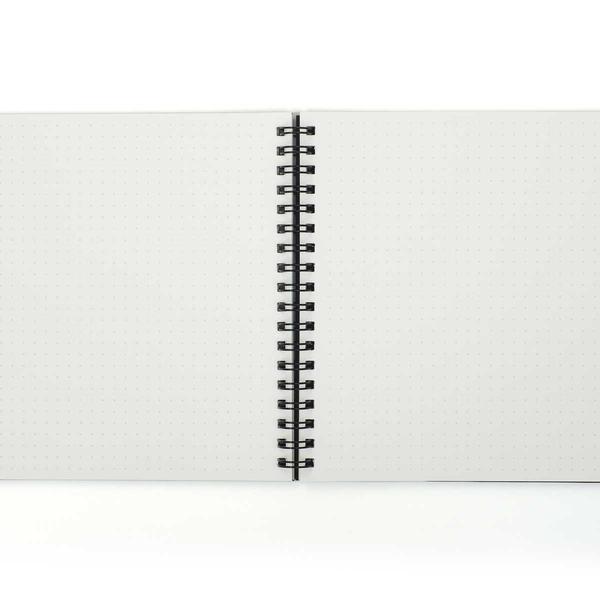 Panobook
A Notebook for Your Desk
Panobook is a panoramic notebook for your desk, and eventually, your shelf. Made of quality materials and thoughtful details, and includes a slipcase for archiving when you're finished.
Panobook is currently on backorder for US orders and will resume shipping in a couple months. Order now to get put in the queue!
"
Simply put: I love this notebook. I have no interest in keeping any other notebook on my desk.
"
Panoramic
Designed for your desk.
The unique panoramic format (160 mm x 288 mm) of Panobook is designed to sit nicely on your desk, either in front of, behind, or next to your keyboard. We wanted to create a notebook that was always open and always within arm's reach. The wide format is fantastic for a variety of uses, and gets the creative juices flowing.
Dot Grid
Featuring subtle guide markers.
Every page of Panobook has a very subtle dot grid, with a twist. We've included guide markers that make it easy to quickly draw three rectangles on the page, sized ideally for smartphone UI design or storyboarding. We also included edge guides to divide up the page and provide layout cues. The guides virtually disappear if you are not looking for them, but are very useful when you need them.
Quality Materials
Sweating the details.
We paid attention to every last detail in this notebook. The paper is super high quality, and performs well with a variety of writing instruments without smudging or bleeding. The front and back covers are rigid, with an amazing soft touch feel. Panobook is bound with a robust wire-o binding, which allows the notebook to sit flat when opened. We think you will appreciate all the care and attention to detail we put into this thing.
The Keepsake
A notebook meant to be kept.
Panobook comes with a slip case, which is meant to be the final resting place for your notebook. You can write on the spine to catalogue the notebook, and it looks awesome when you line several up on a shelf. We've noticed a tendency among designers to hang on to their old notebooks, and Panobook helps facilitate that.
Specifications
Page size: 288 mm x 160 mm (11.34 in x 6.30 in)
Grid spacing: 5 mm (0.20 in)
50 sheets, 100 pages
Paper: Soft White 100 gsm
Covers: Leatherette Polyurethane on black rigid board
Title Sheet: Soft White 200 gsm with color ink flood
Binding: Black Wire-O
Rounded corner radius: 6 mm (0.24 in)
Slipcase: Rigid board wrapped in 120 gsm paper
Typeface: Verlag, by Hoefler & Co.
Made possible by 3,623 backers on Kickstarter.
Also check out...
A Minimal, Durable, Retractable Pen
A Notebook to Take With You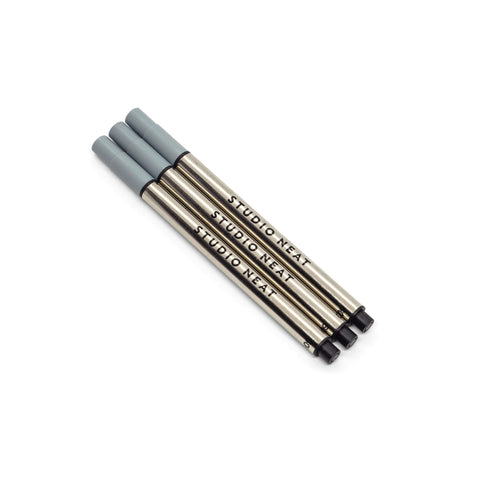 For Mark One or Mark Two
Great note book
Perfect book for creatives who have a lot of things on their desk.
Panobook
I adore the Panobook. I actually gift this item to members of my Patreon and they all rave about it as well. It's desk friendly, perfect for journaling and even better for planning out content. The paper also accepts paint wonderfully.
Great flexible notebook
Love the panorama layout, which can also be used in portrait mode. Paper is high quality too, taking on a variety of inks smoothly and cleanly.
Best pen 🖊️ I ever had
Not sure what it is about this pen but I am in love with it from the first moment. It seems so simple yet it's very special. Totally love it. Great product quality and amazing experience 👌👌👌