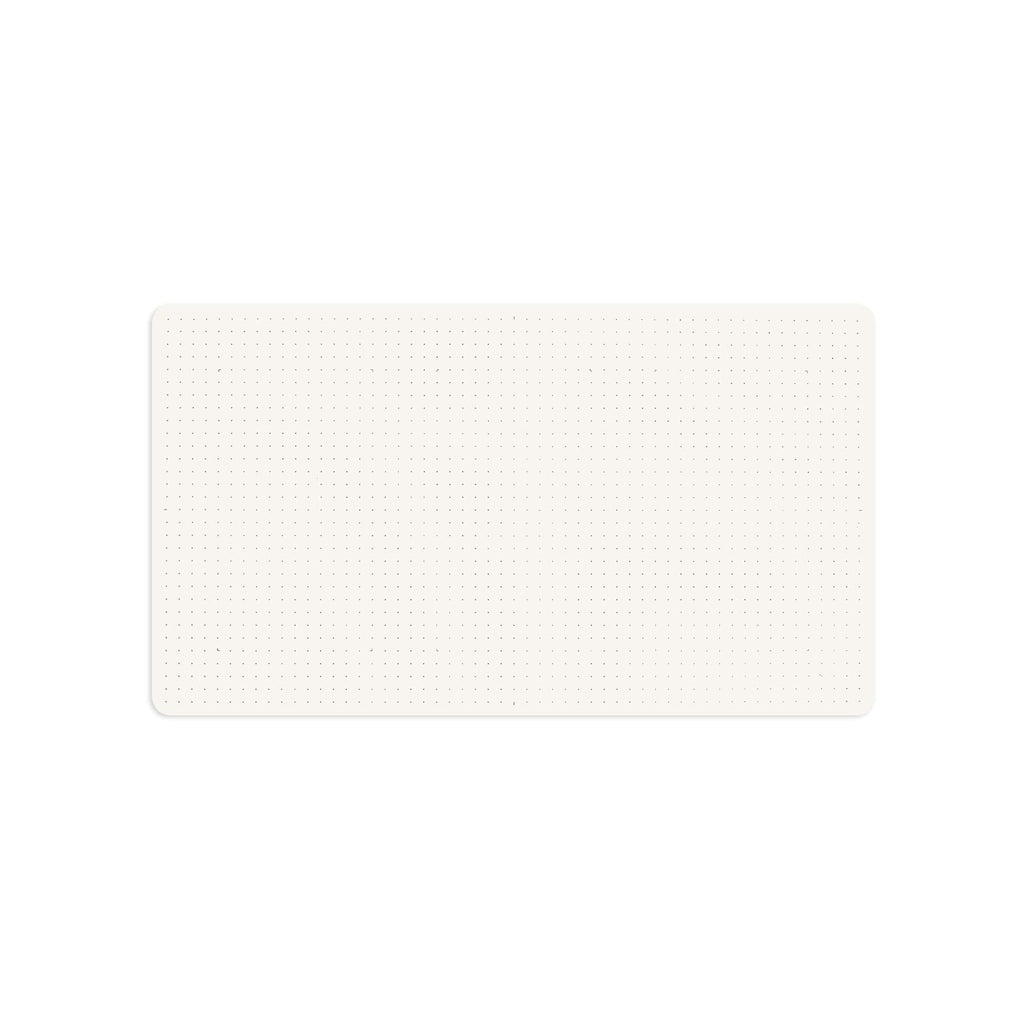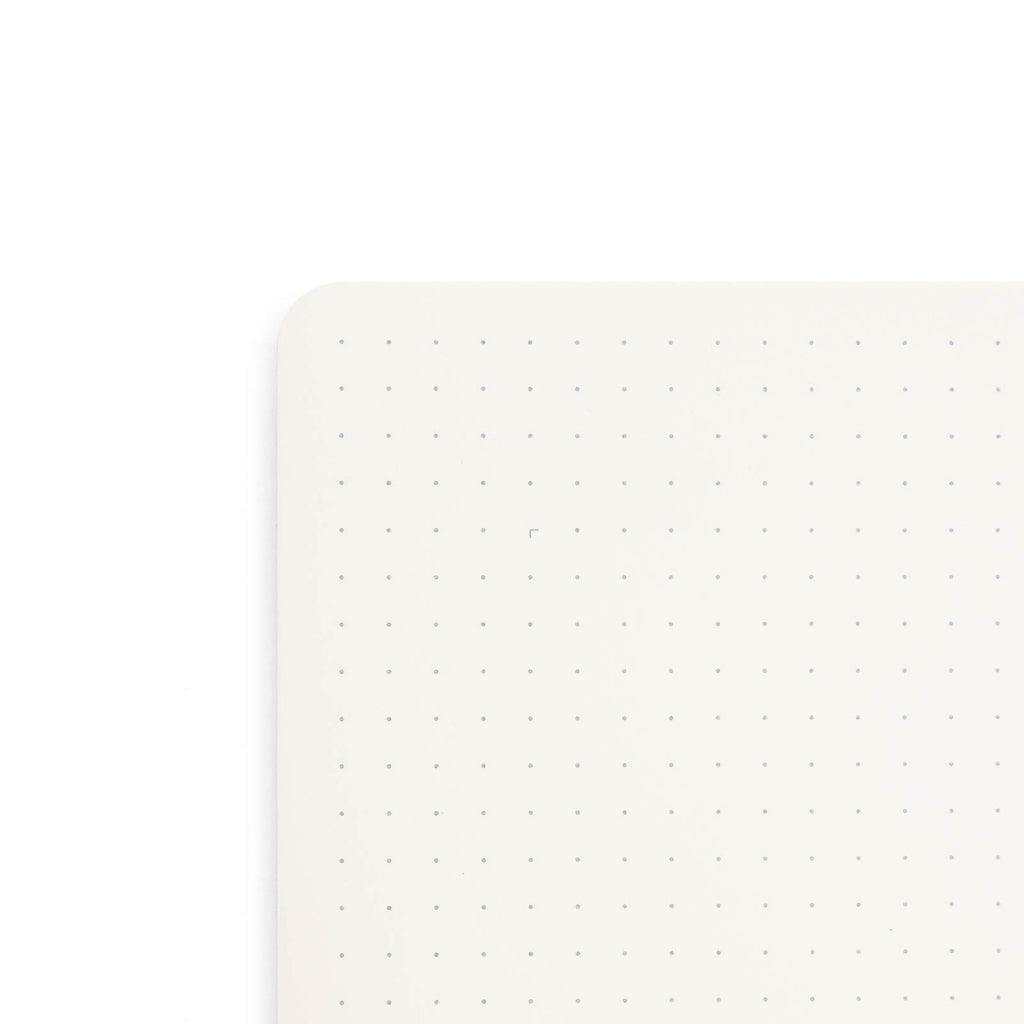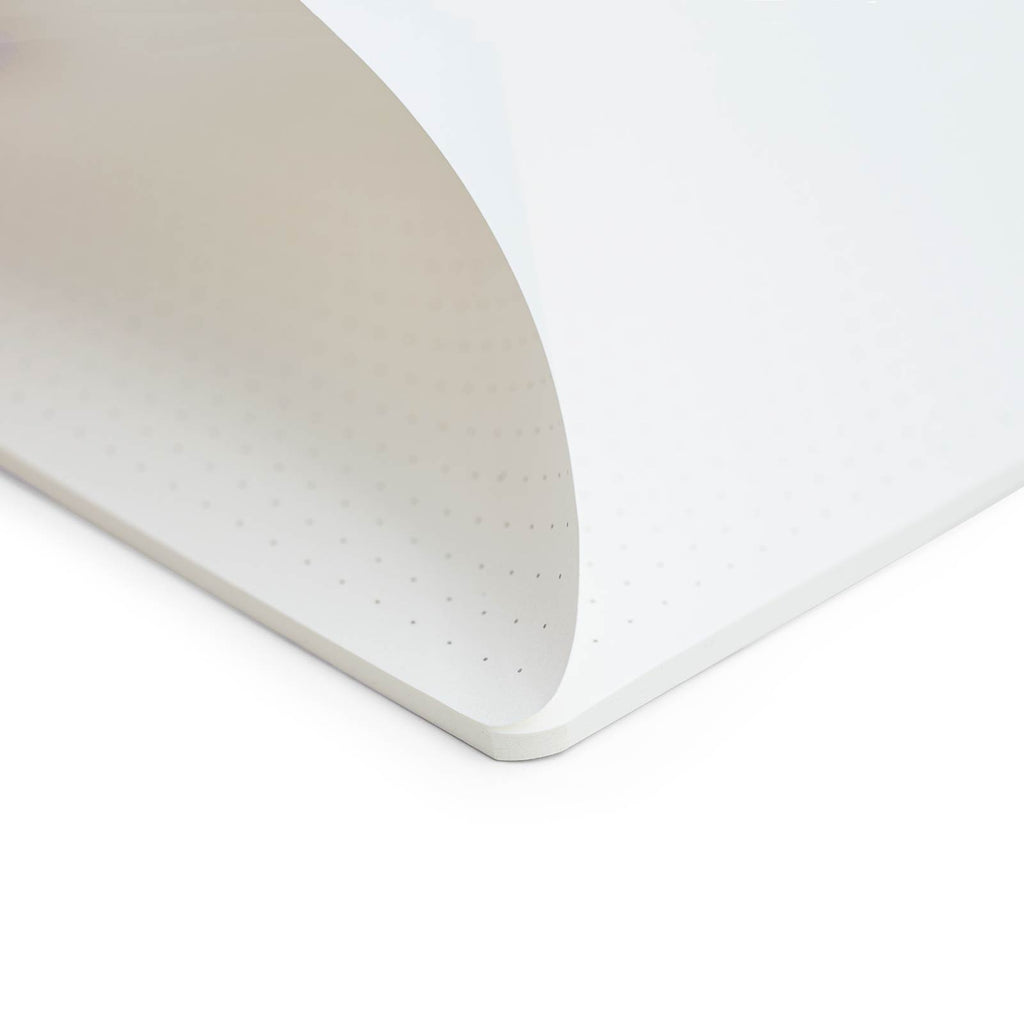 Panopad
A Panoramic Scratch Pad for Your Desk.
Panopad is a low profile, large format sticky pad for your desk. Made of quality paper and a thoughtful dot grid, use it as a scratch pad or to stick your ideas to the wall. Comes as a 2-pack.
Panoramic
Designed for your desk.
Panopad is the same size as Panobook, which is designed to sit nicely on your desk, either in front of, behind, to next to your keyboard. We wanted to create a scratch pad that is always within arm's reach. The wide format is fantastic for a variety of uses, and gets the creative juices flowing.
Dot Grid
Featuring subtle guide markers.
Every page of Panopad has a very subtle dot grid, with a twist. We've included guide markers that make it easy to quickly draw three rectangles on the page, sized ideally for smartphone UI design or storyboarding. We also included edge guides to divide up the page and provide layout cues. The guides virtually disappear if you are not looking for them, but are very useful when you need them.
Sticky Pad
Put your ideas on the wall.
It is unusual to have a sticky pad this large, but it opens up some creative possibilities. Stick your ideas on the wall behind your desk, or around your office. It's great for rearranging storyboards, flows, etc. The large format is also ideal for a collaborative environment. The pages will stick best to smooth surfaces, like a window or whiteboard.
Specifications
Page size: 285 mm x 165 mm (11.2 in x 6.5 in)
Grid spacing: 5 mm (0.20 in)
30 sheets (comes in a 2-pack)
Paper: Soft White Wood-Free 100 GSM
Binding: Adhesive backing strip.
Rounded corner radius: 6.35 mm (0.25 in)
Typeface: Verlag, by Hoefler & Co.
Printed and bound in Zhejiang, China.
Really love these
These are great. I hope to be buying them for years to come.
Please make them stickier. The use case that sold me is the ability to pull off a page and attach it to a white board or wall nearby.
Love it. Super useful
Super functional. I use JT everyday and just keep it to the right of my laptop for notes and to-do lists. One thing I wish was better is the stickiness. It's not super sticky. Falls off the wall when I try to do that.