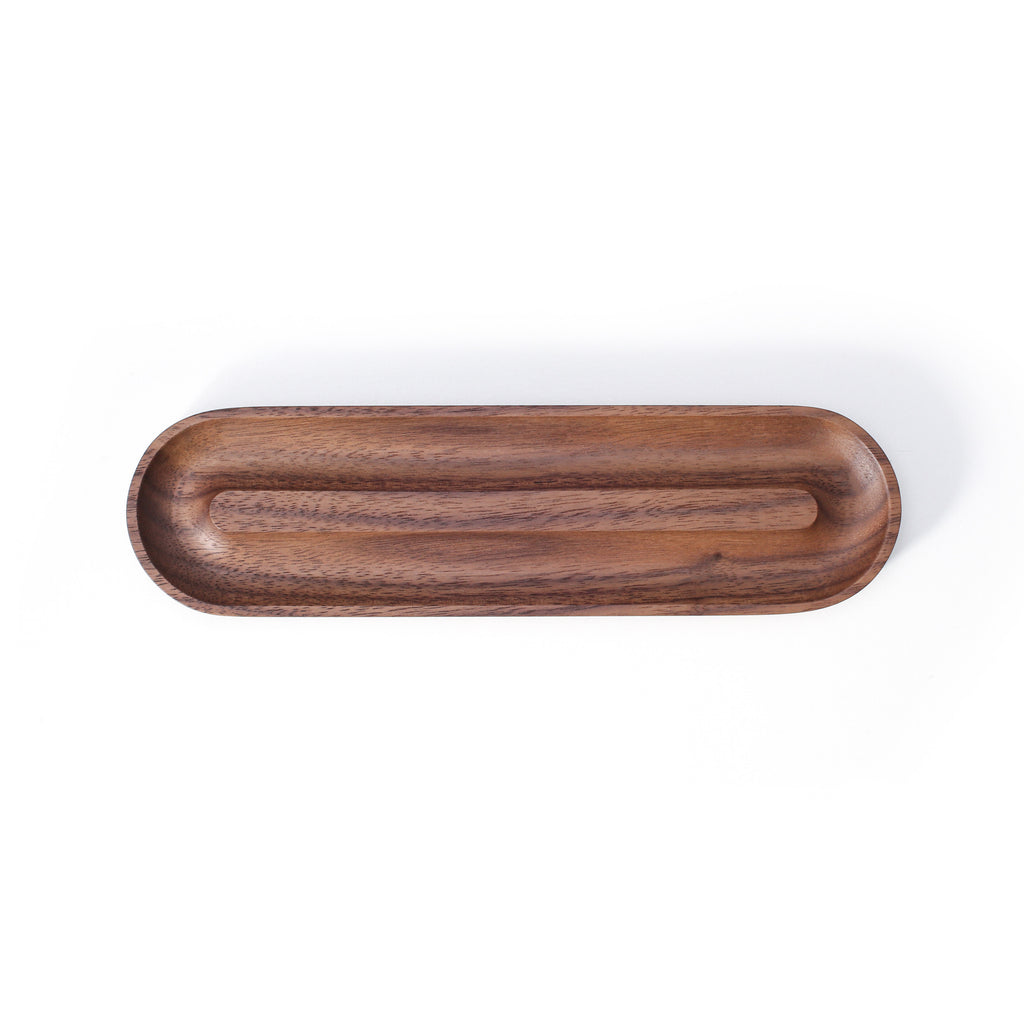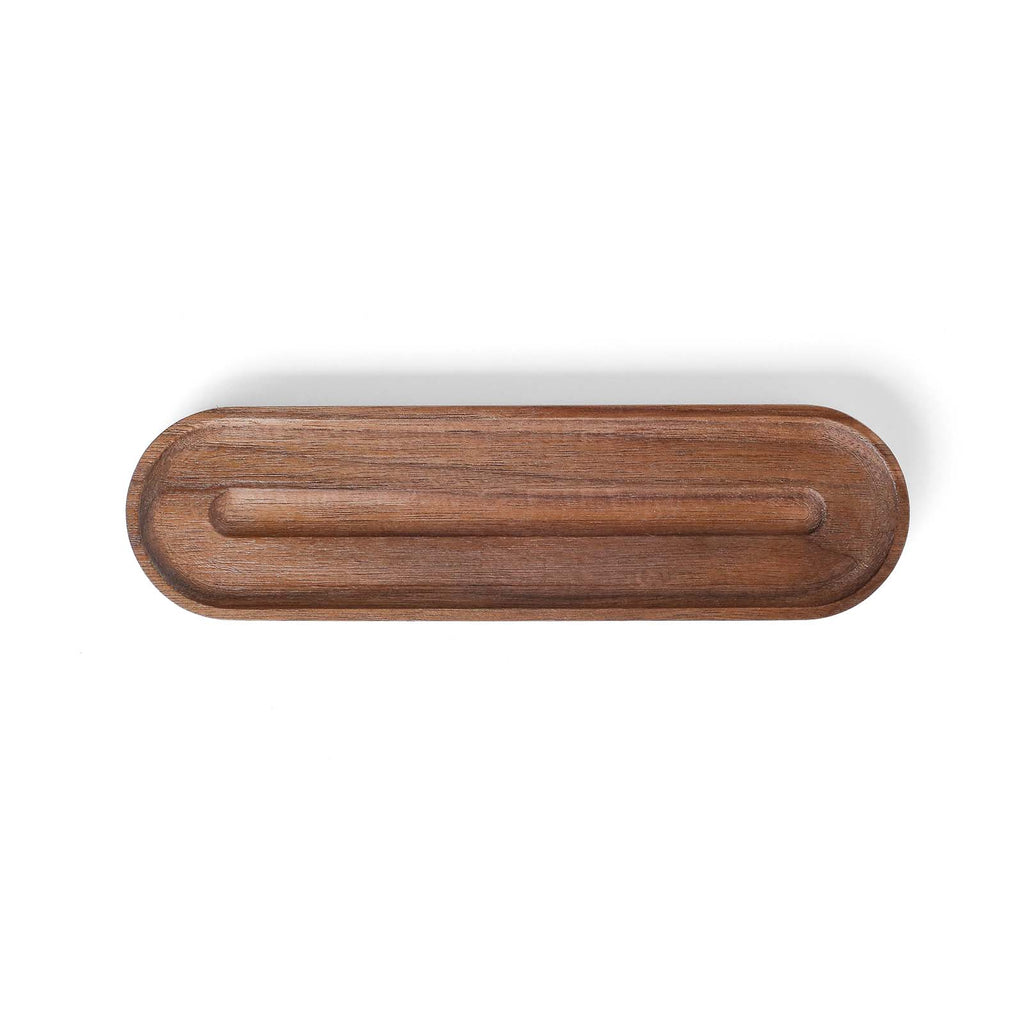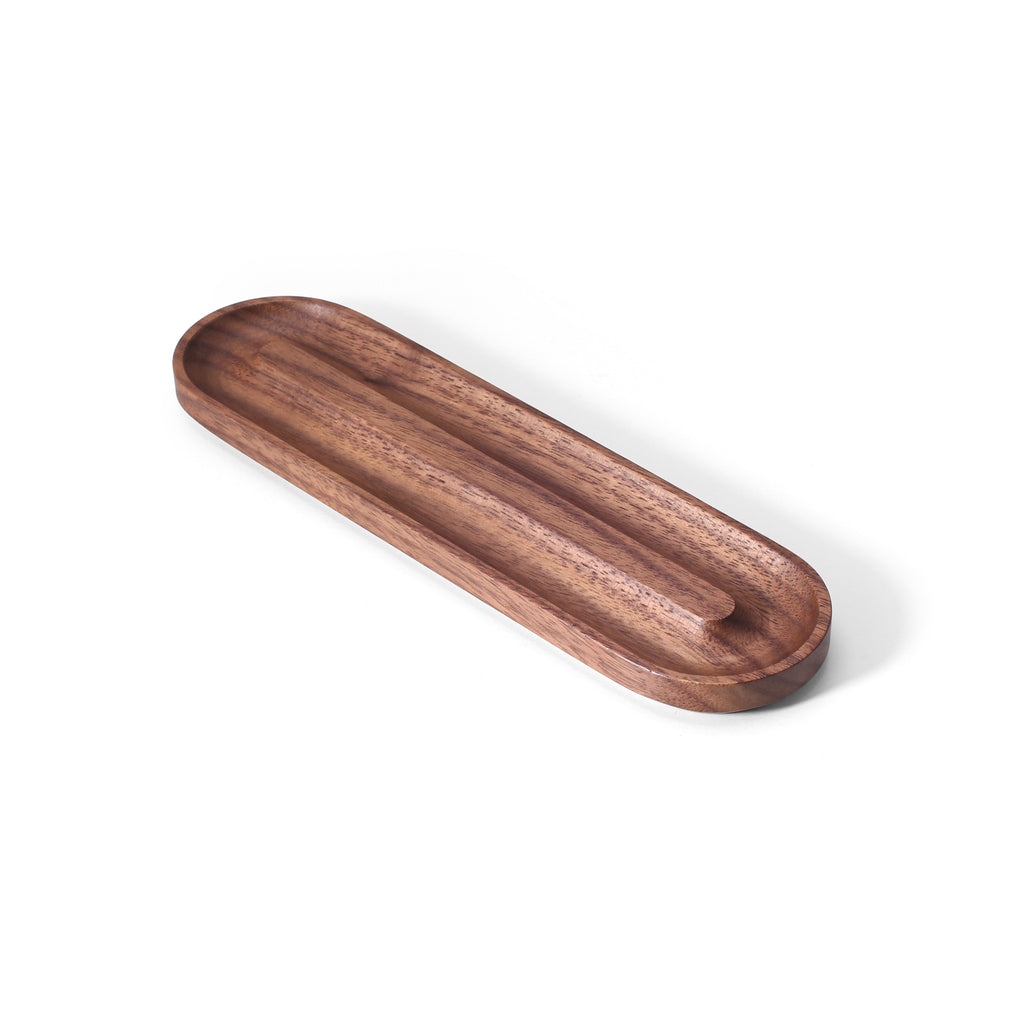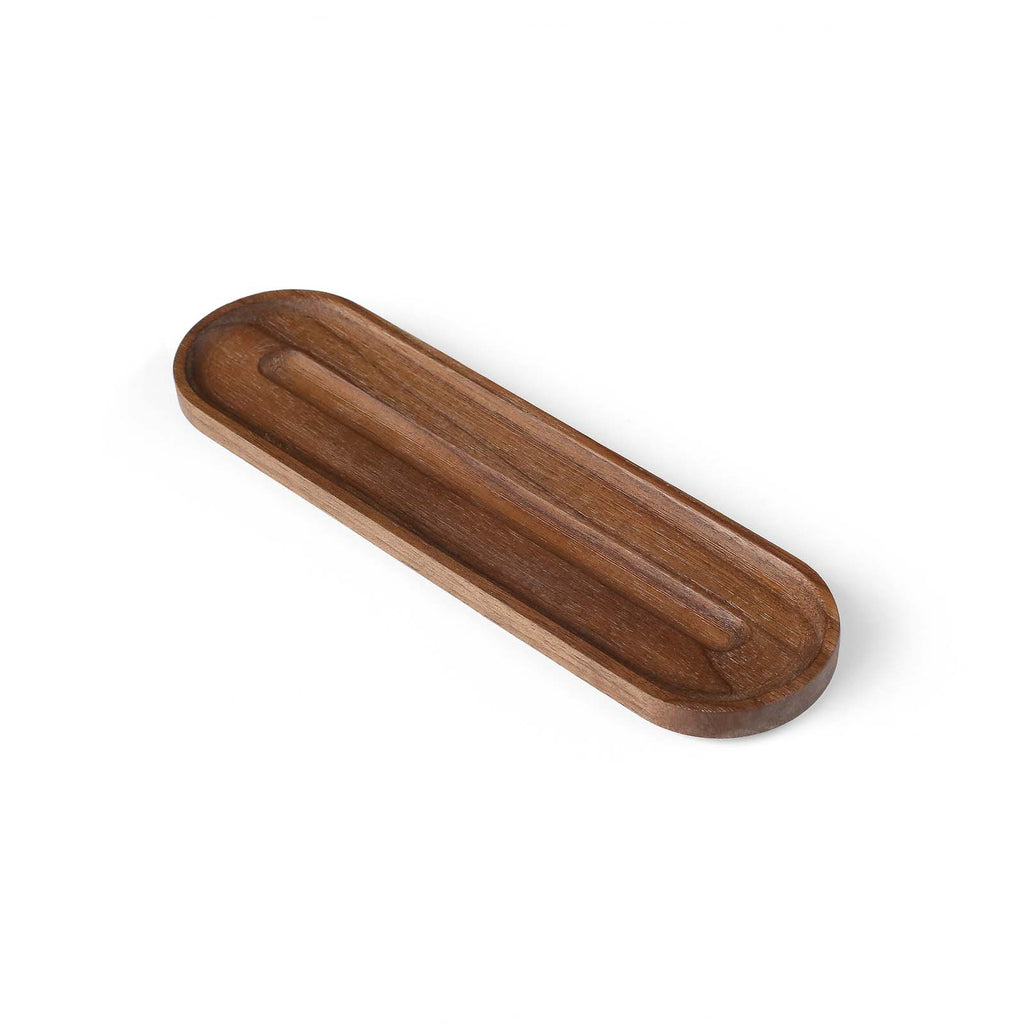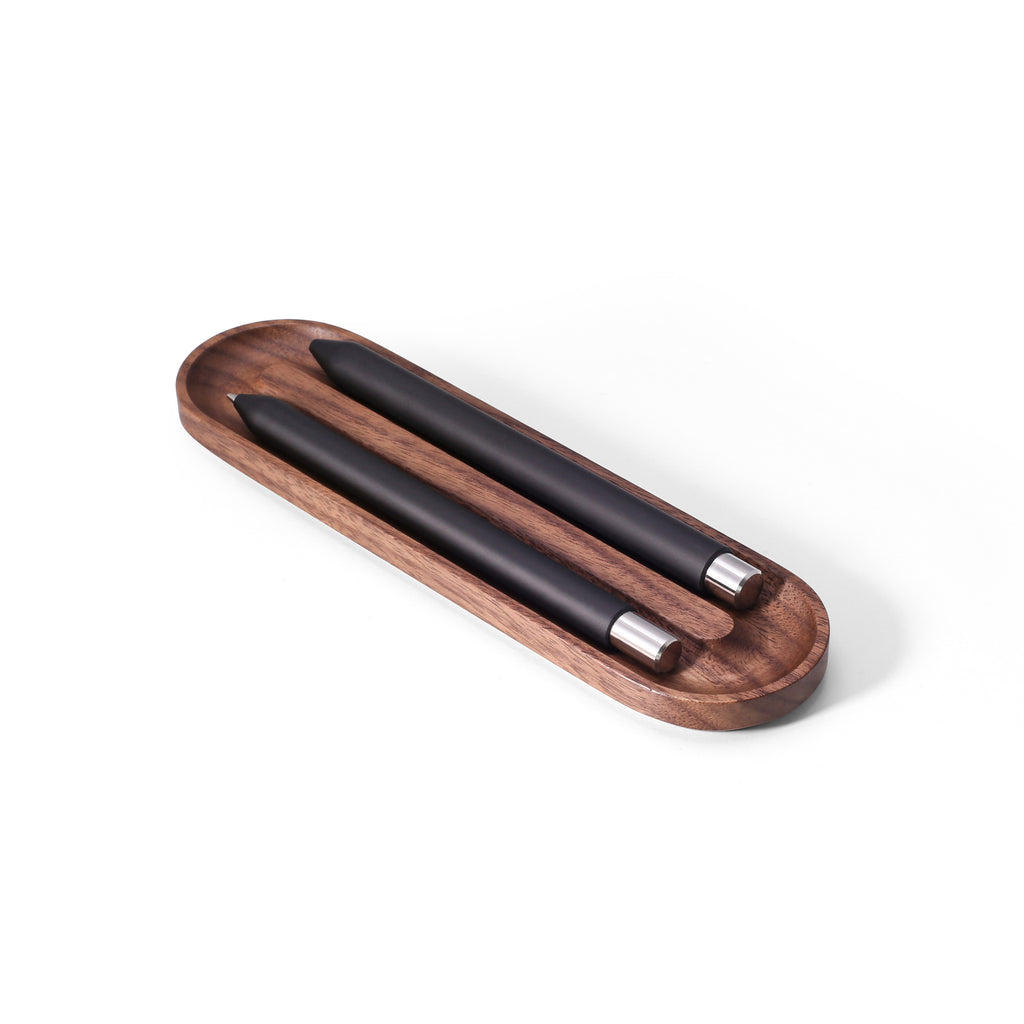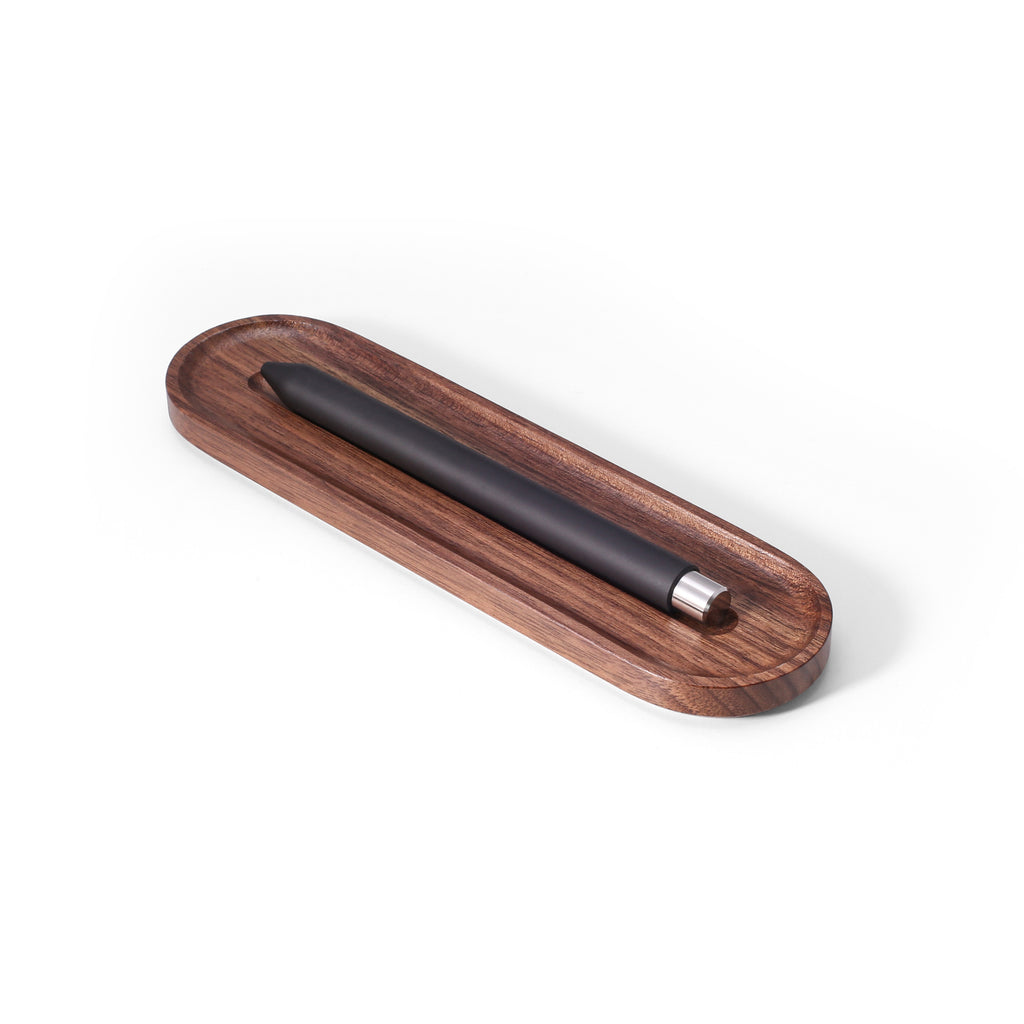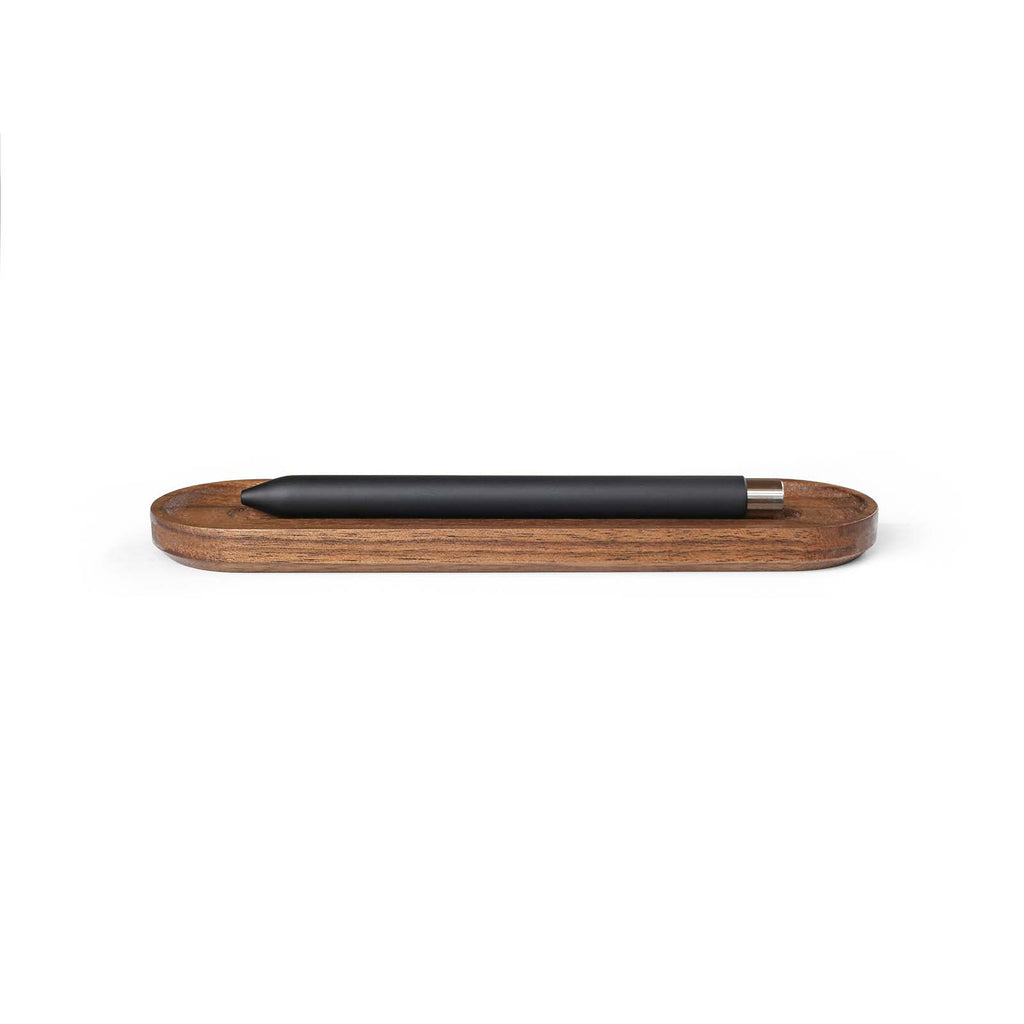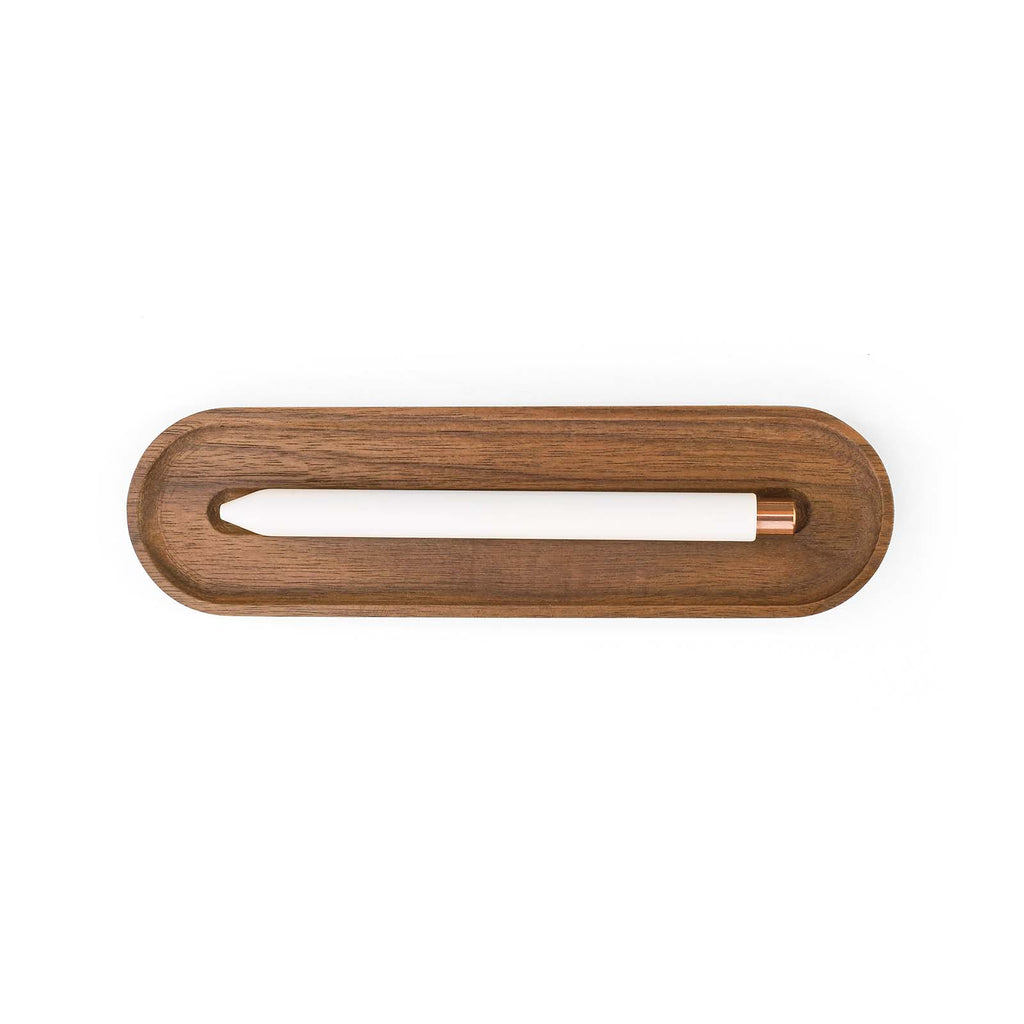 Pen Tray
Walnut Desk Trays for Your Pens
Give your writing utensils a lovely home on your desk. Milled from a solid piece of walnut, right here in Austin, Texas.
Due to high demand, the Dual Tray is sold out and will resume shipping after the holidays.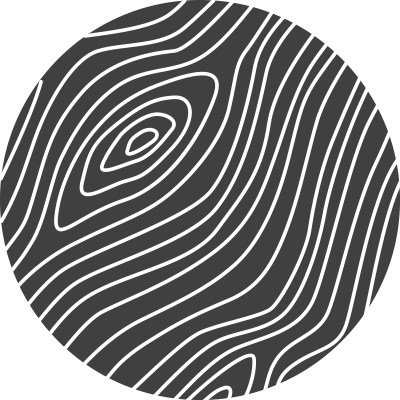 Handsome Material
Walnut with a matte finish.
Our Pen Trays are milled from a piece of solid walnut, and hand finished with shellac and lacquer. Since it is made from solid wood, each one has a unique color tone and grain pattern.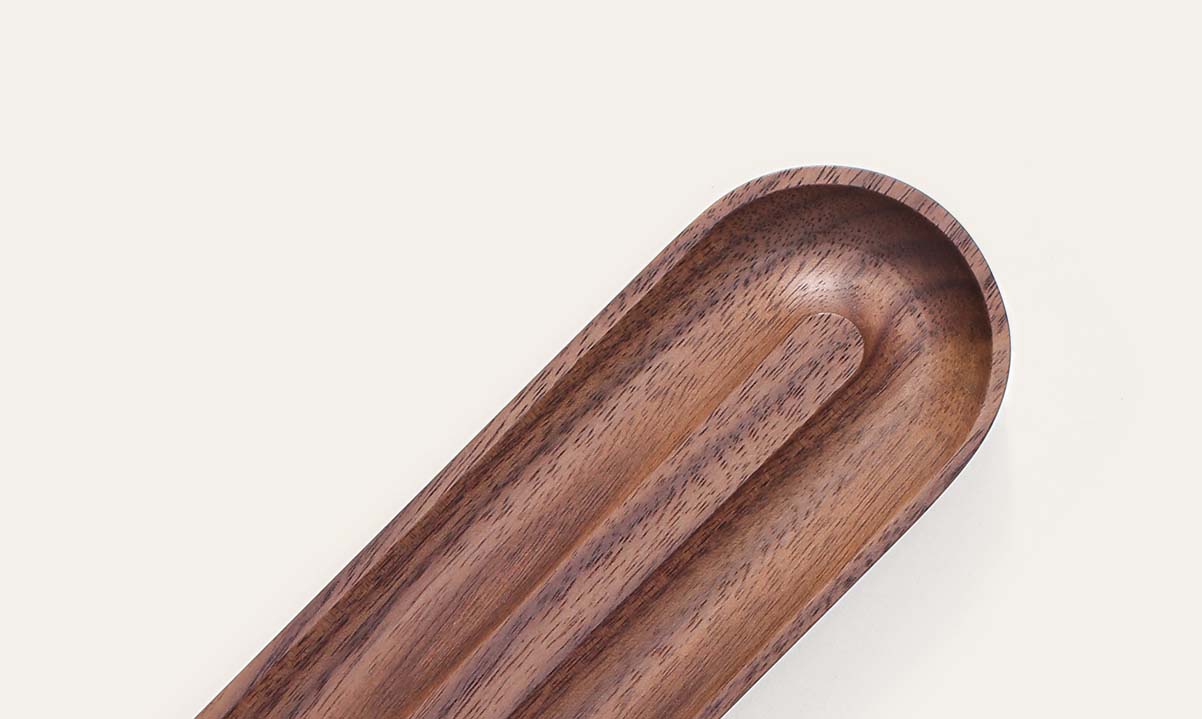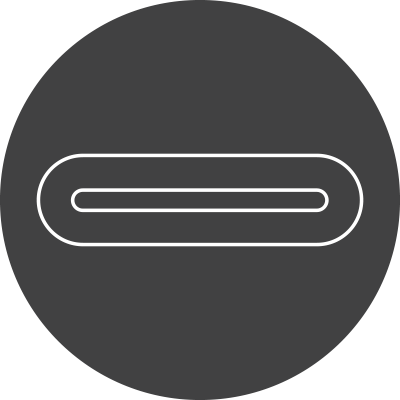 For Your Desk
Give your pens and pencils a home.
The machined carve-outs are sized perfectly for a Mark One or Mark Three. Now your favorite pen or pencil has a home on your desk, always within reach.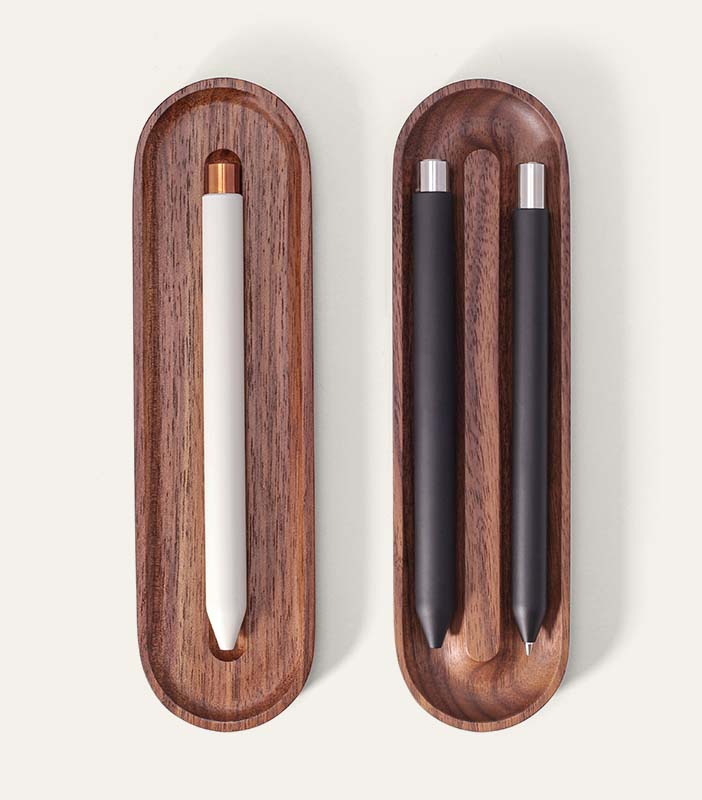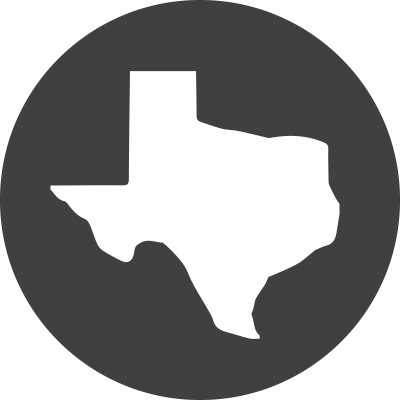 Made in Austin
Manufactured locally.
The Pen Trays are produced right here in Austin, TX. The walnut is sourced, then planed, milled, sanded, and finished. Packaged in our office, usually while listening to podcasts.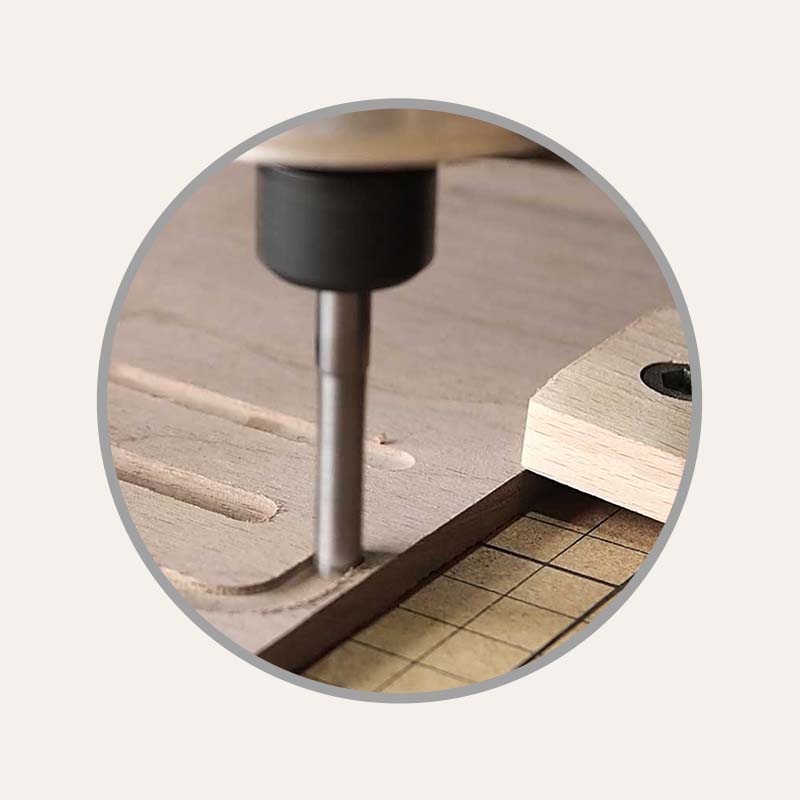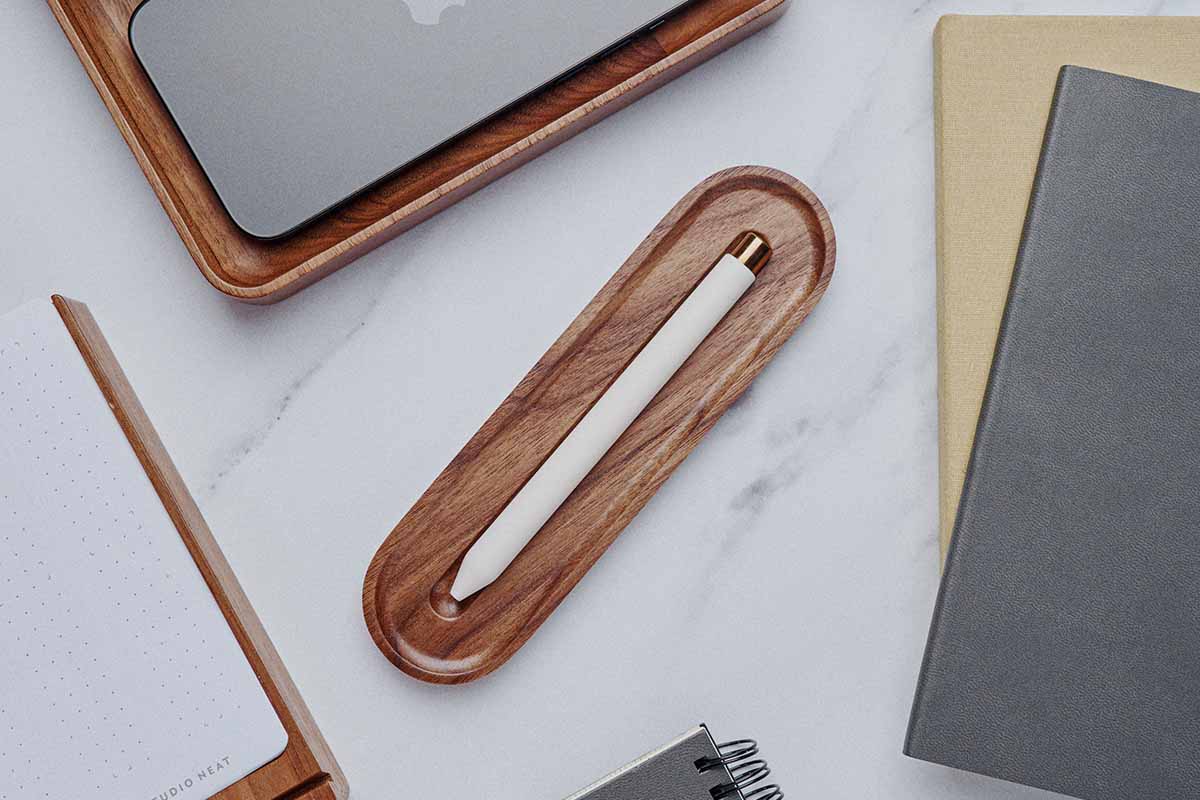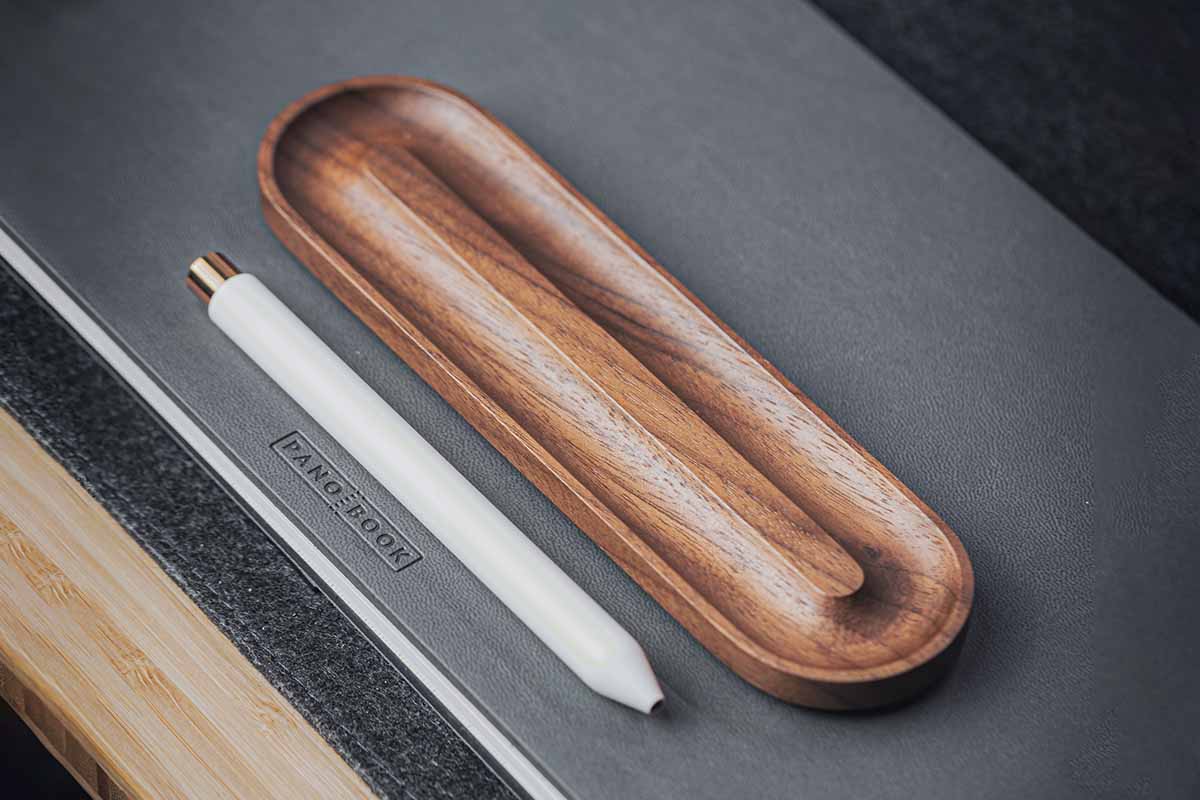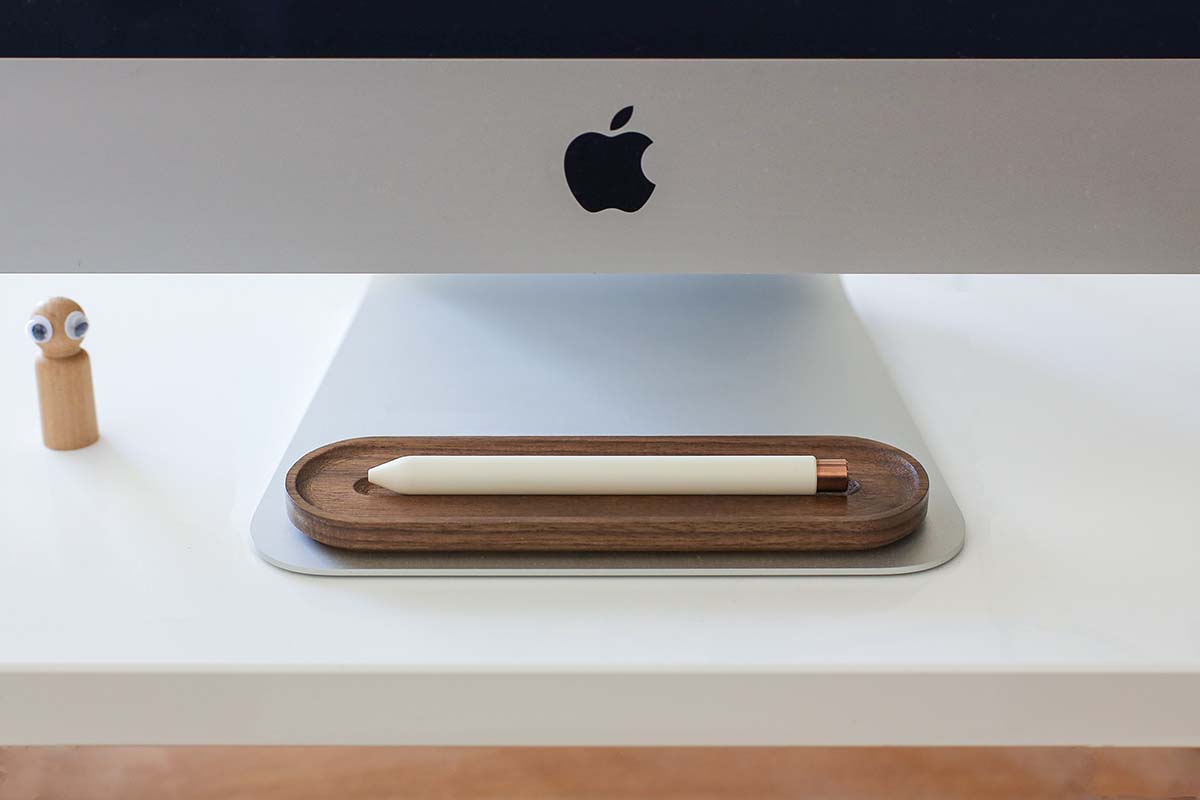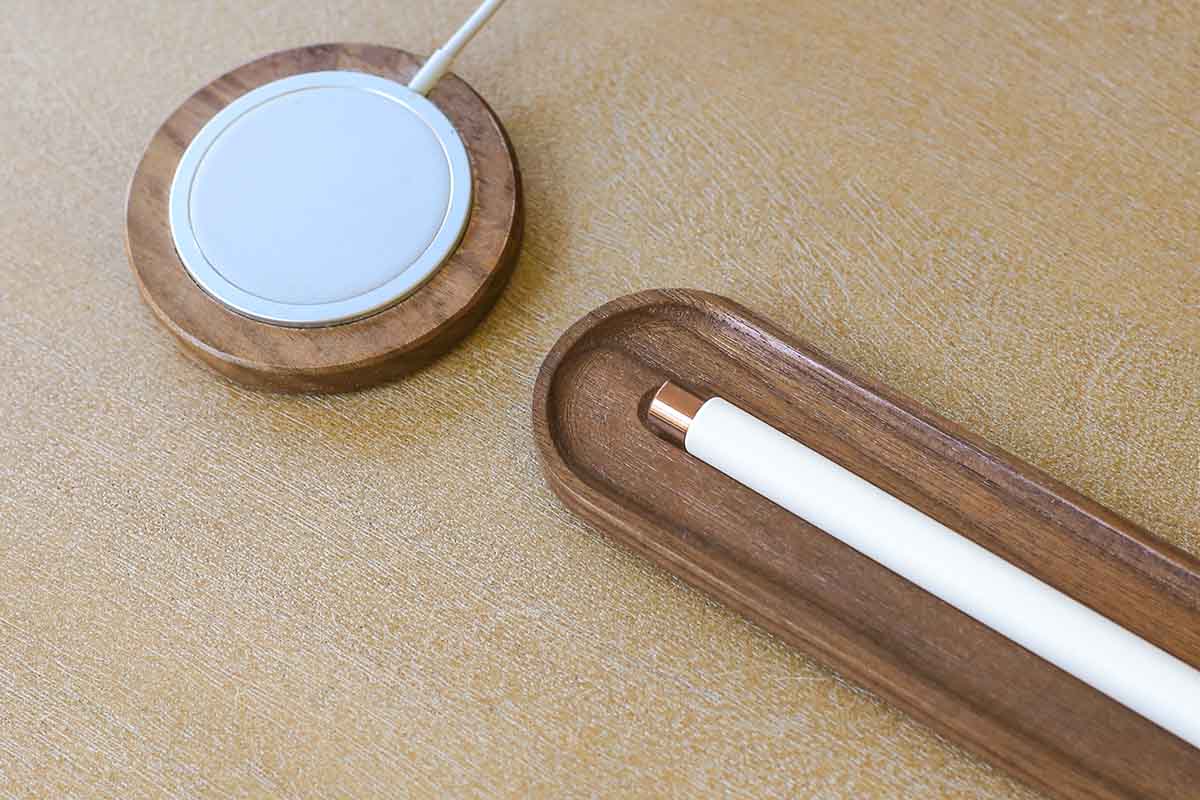 Just NEAT
Just like everything else Studiio Neat produces, this pen tray is simple, but very well created.
Loving the 2 pen layout
Outstanding pens !!
I have and treasure a Mark One pen that is my go to everyday (Black with a copper top). A durable pen supported by great customer service and amazing engineering.
Well made and professional, lacks one crucial detail
This pen try is great and looks sharp on my desk. One thing that I didn't expect is how light it is - simply picking up or putting down your pen is likely to move it slightly. I would've liked to have seen some sort of rubberized bottom to prevent or reduce that.
Quality products
Above all, impeccable customer service, going above and beyond! Recommend strongly. Stylish pen tray.