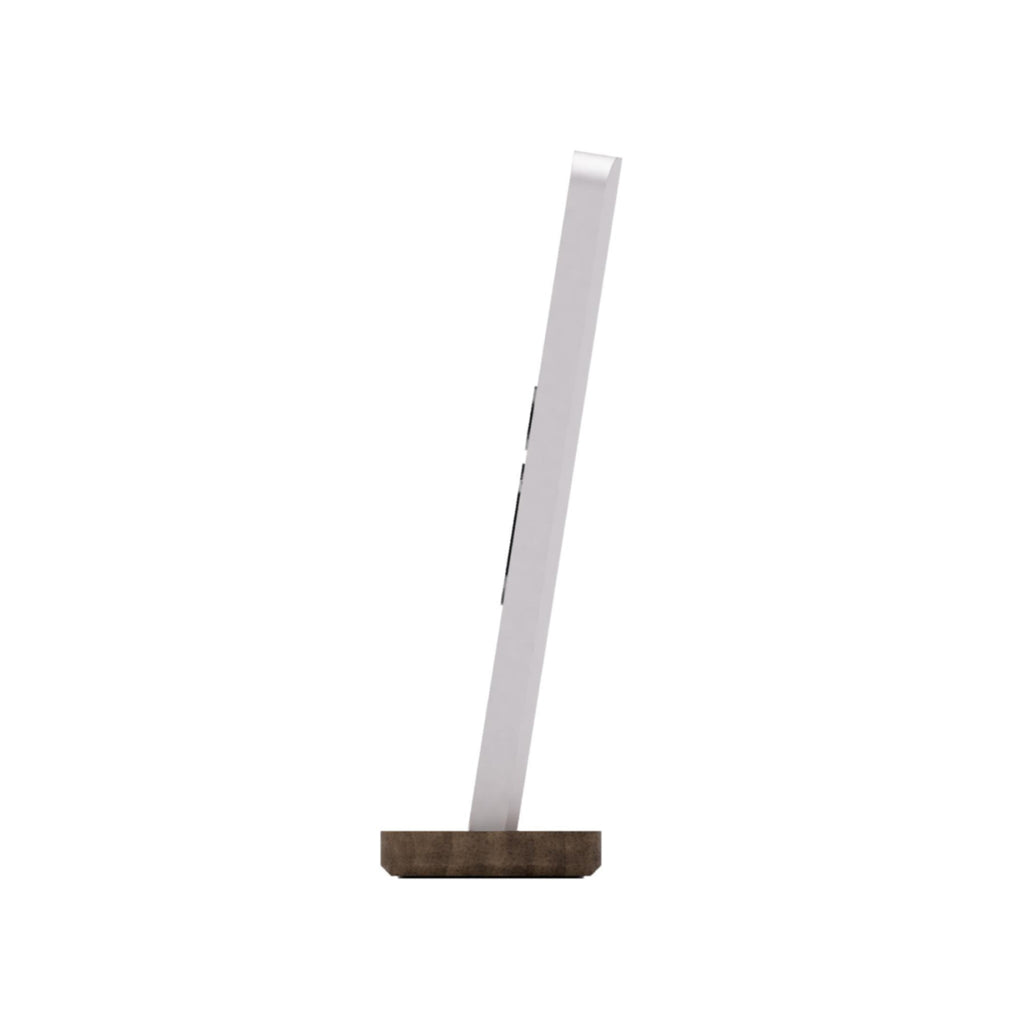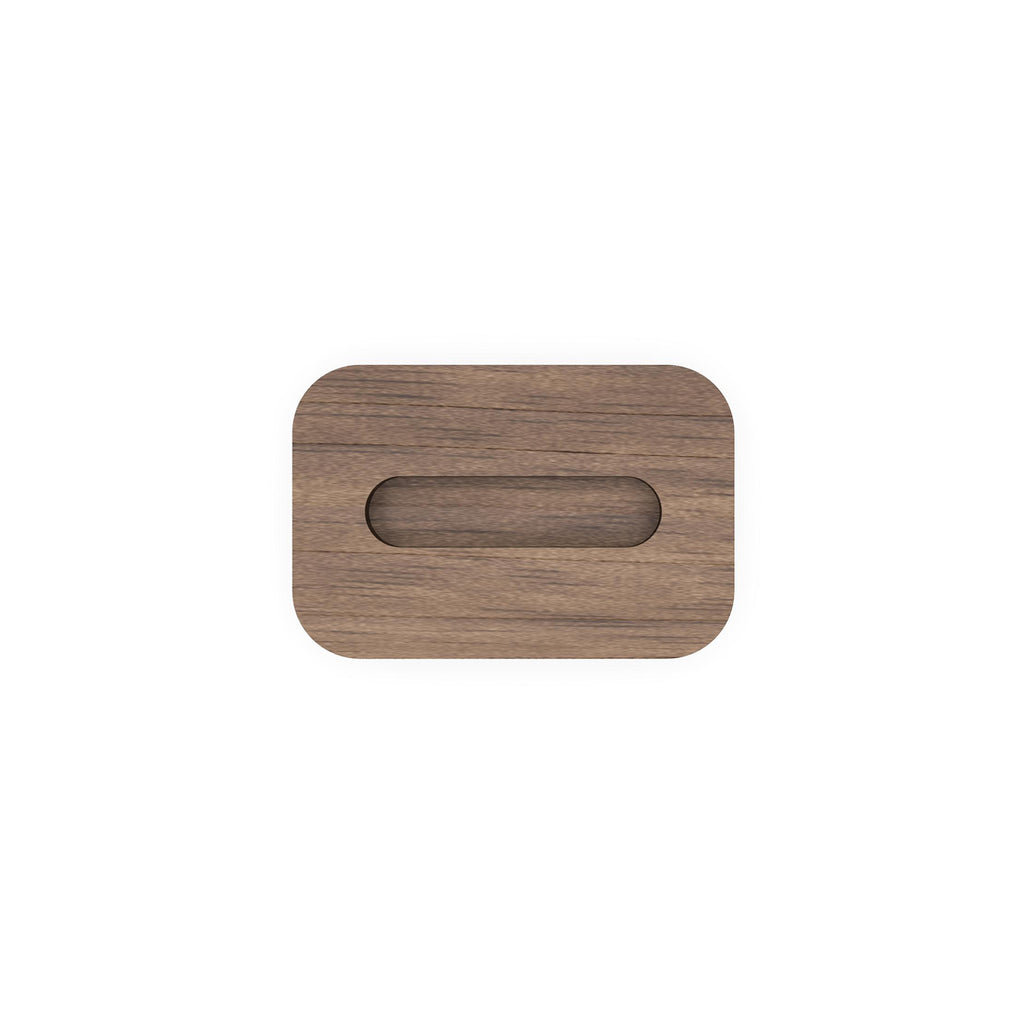 Apple TV Remote Stand
Walnut Stand for the Apple TV Remote
You're going to lose your remote. We made this little walnut stand so your Apple TV remote always has a home. Peace of mind.
Handsome Materials
Walnut with lacquer finish.
The Remote Stand is milled from a piece of solid walnut, and hand finished with shellac and lacquer. The stand is small enough to go unnoticed in your living room, yet the quality is evident upon close inspection.
Micro-Suction
Will stick to nearly any flat surface.
The bottom of the Apple TV Remote Stand features a micro-suction pad that uses tiny suction cups that will adhere to nearly any flat surface without leaving a gooey residue. So, feel free to attach it to your finest furniture.
Also check out...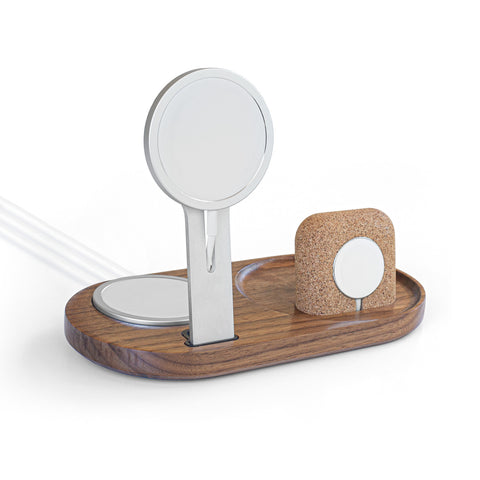 Wood Docks for MagSafe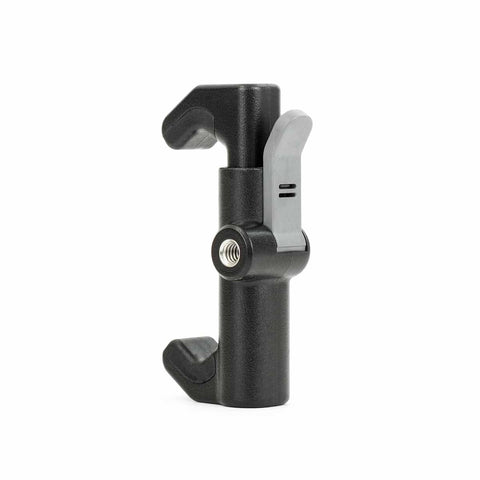 A Tripod Mount for Smartphones
Keyboard Case and iPad Stand
Nice Idea, But Not Secure Enough
The idea for this is great — the Apple TV remote is easy to lose, and its curved back makes it wobble loudly on a table. Having a space for it to live is helpful.
The cutout for the remote is not precise for the shape of the remote; rather, it has parallel edges. The remote leans back slightly, catching on the front lip and being held like a lever. This means it's not as secure, though much easier to quickly put in/pick up — a very fair design compromise!
HOWEVER, the inset is just too shallow. Bumping the coffee table slightly sends the remote tumbling, and cats can easily knock it over by brushing against it (and you know they will!). My partner was skeptical of the concept to begin with, and hates the execution.
The materials and quality are excellent, as you'd expect from Studio Neat. But I have a hard time imagining how this could work for most homes without some design rethinking.
Love it.
I have one of my Apple TVs hooked up to a small TV in the kitchen and i just needed something for this one remote. It's perfect. It looks like it's made for it and the stand stays in place. The price is right on point too! My only recommendation is that they make it in black too.
Such a perfect little object
I never knew my Apple TV remote was missing a home until I got this little stand. Such a great little product.