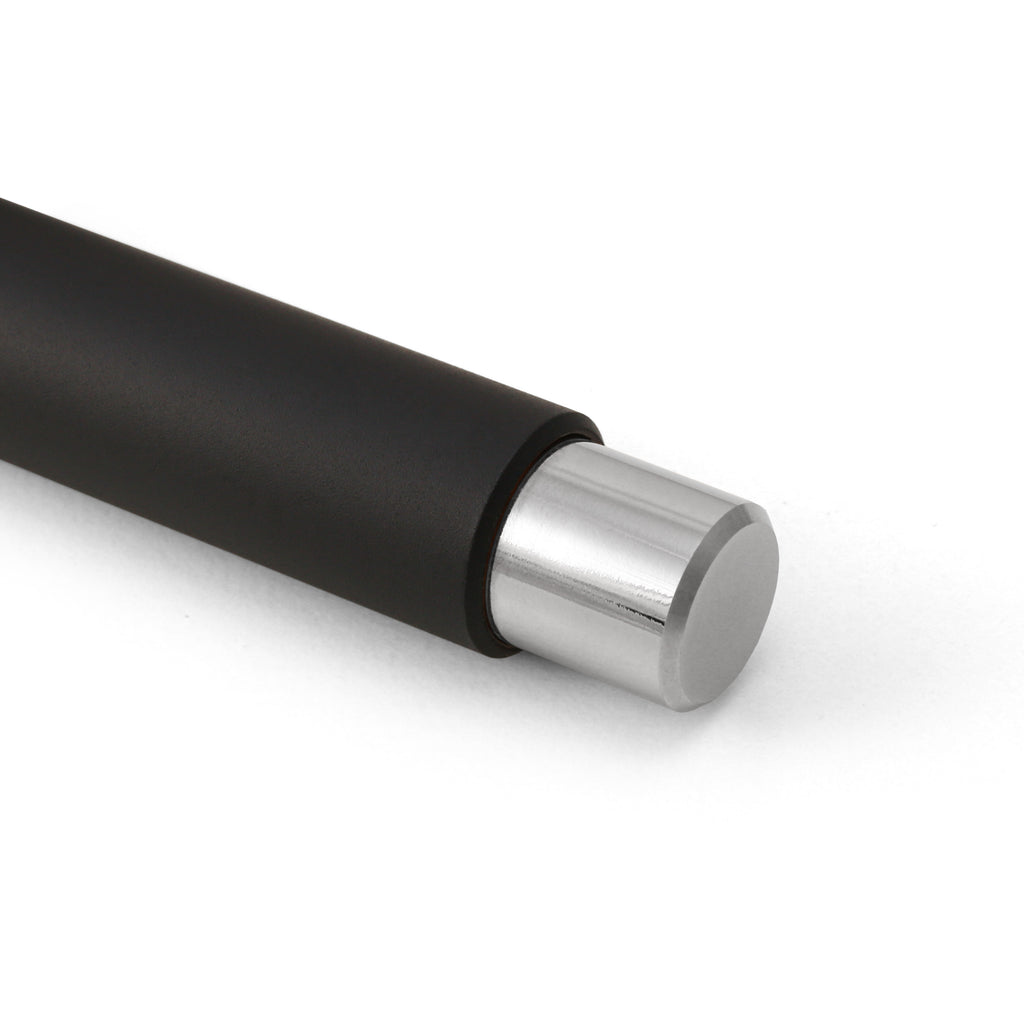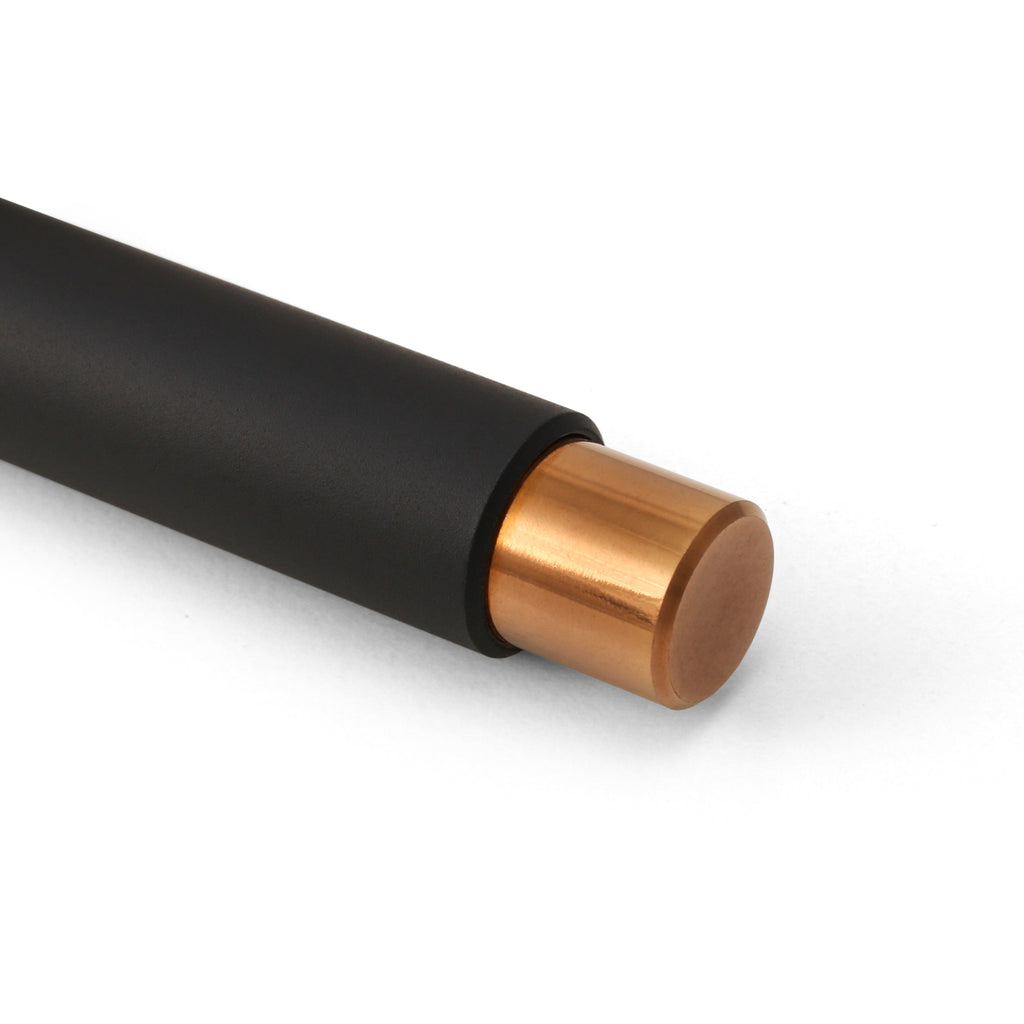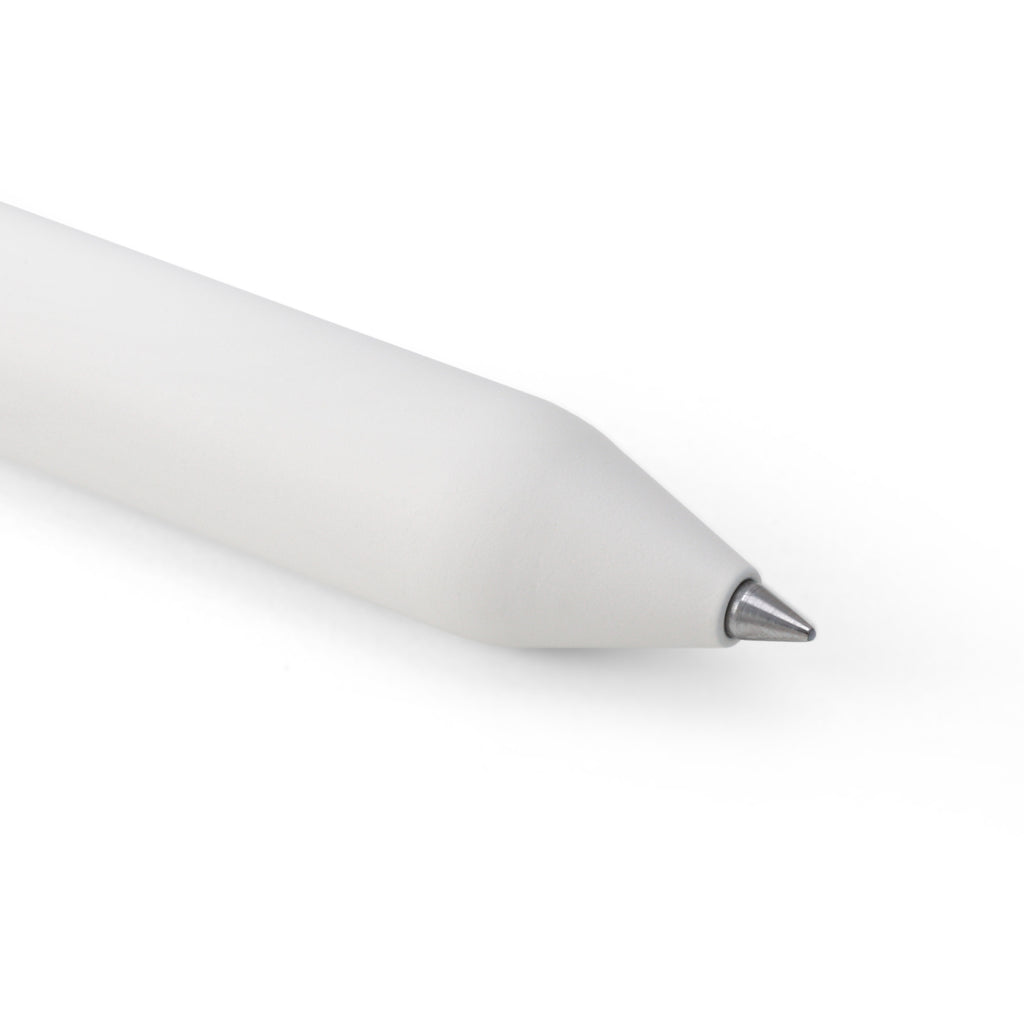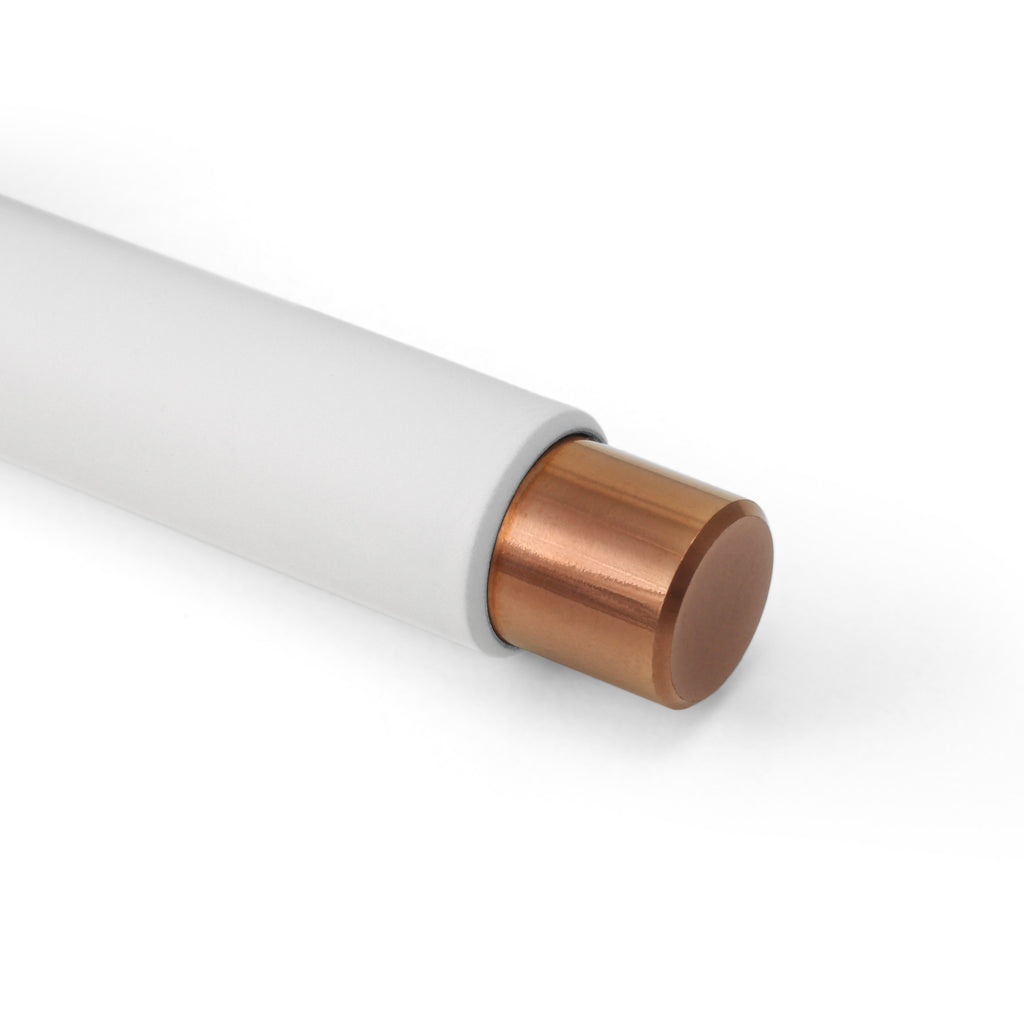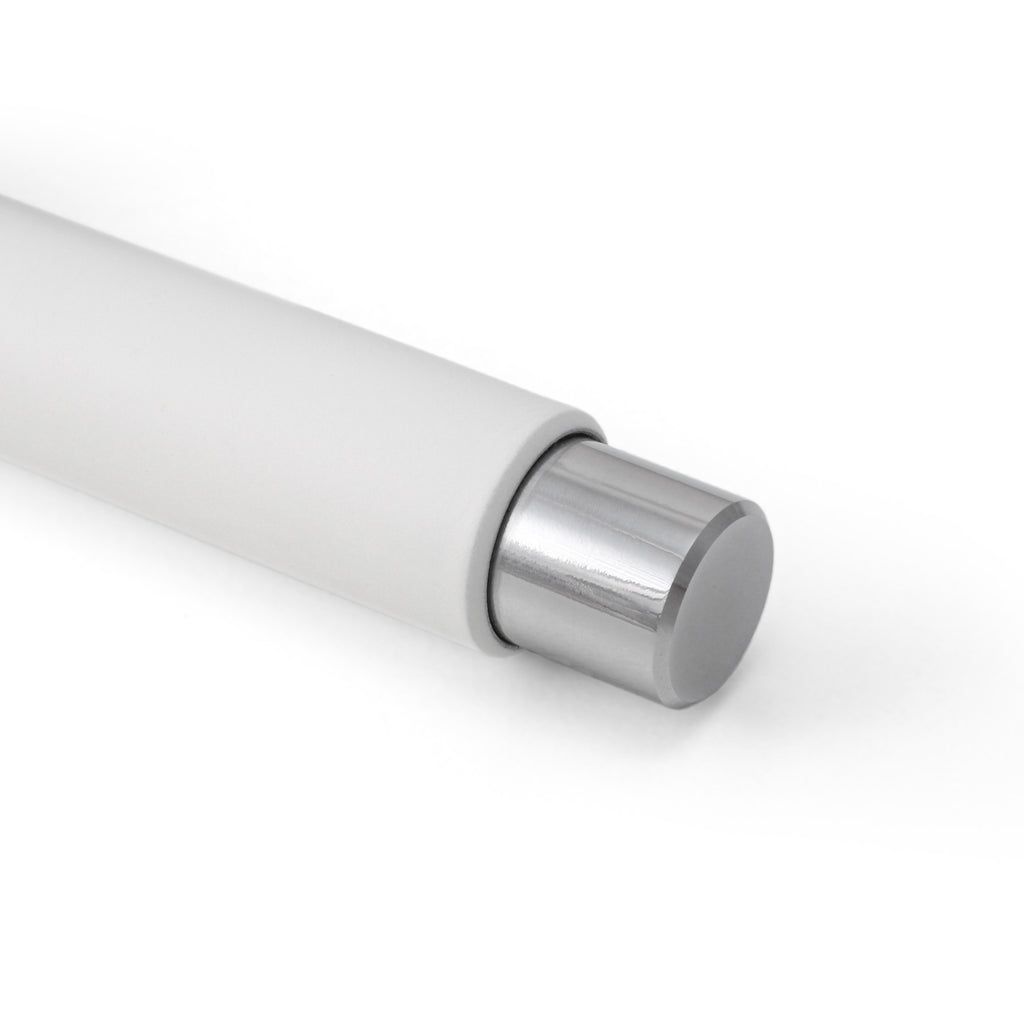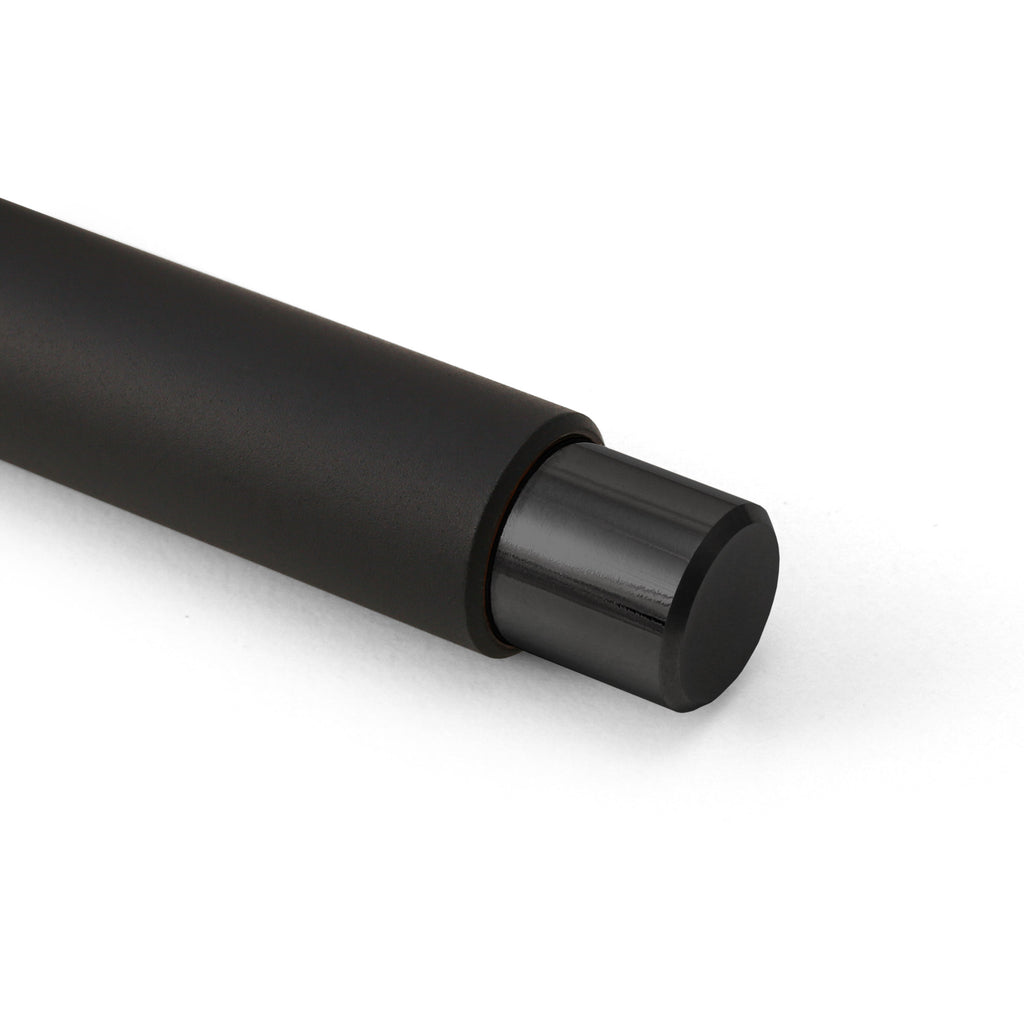 Mark One
A Minimal, Durable, Retractable Pen
Mark One is a custom machined, all-metal, retractable pen with a ceramic based exterior coating for long lasting durability. It's built for our favorite
rollerball refill
, and has a satisfying-as-heck custom click mechanism.
Black variants are currently backordered but will resume shipping in about a week.
"
The perfect pen to match an already great notebook.
"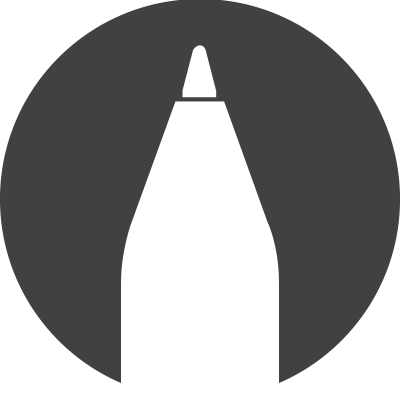 Minimal
It's literally seamless.
Mark One has a completely seamless design, which was quite an engineering feat. The pen has no excess ornamentation or logo, and comes in two colors: black or white. The metal plated nocks provide a nice little accent to each, and give Mark One a sophisticated look without looking overly tactical.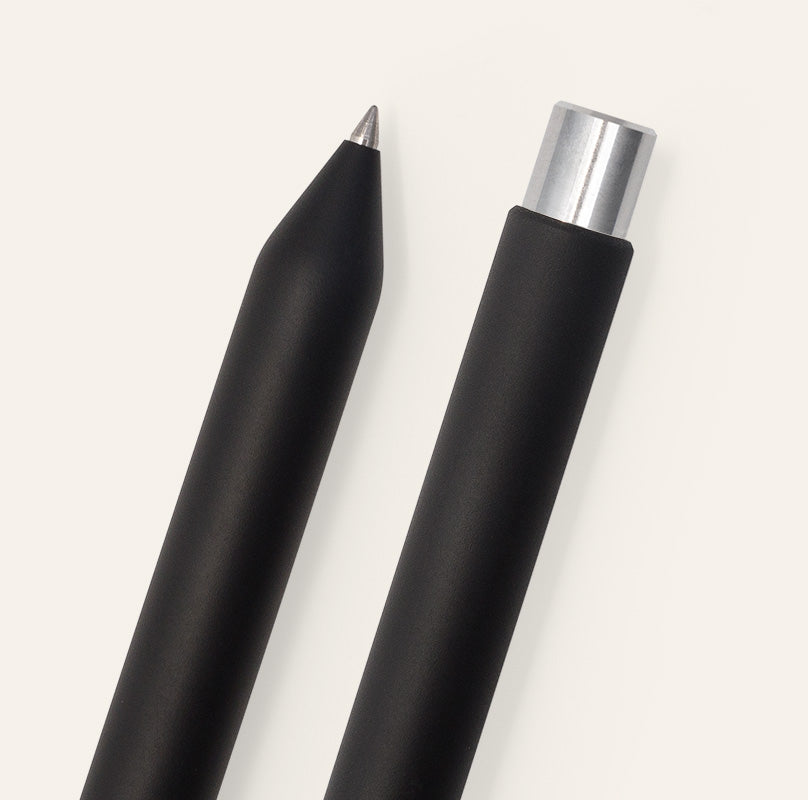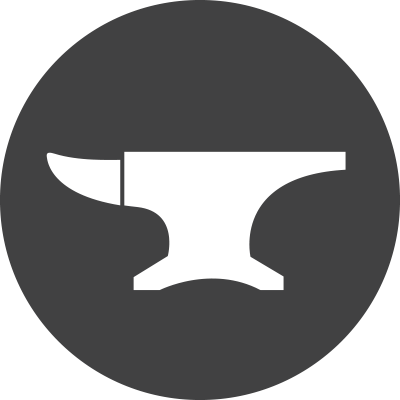 Durable
Made to last a lifetime.
Mark One is incredibly durable. It is made entirely out of metal, including the custom click mechanism. The pen is coated with Cerakote, which is an extremely durable ceramic-polymer coating (
technical specifications for Cerakote
). It gives the pen a really nice, matte feel. This pen should last a lifetime.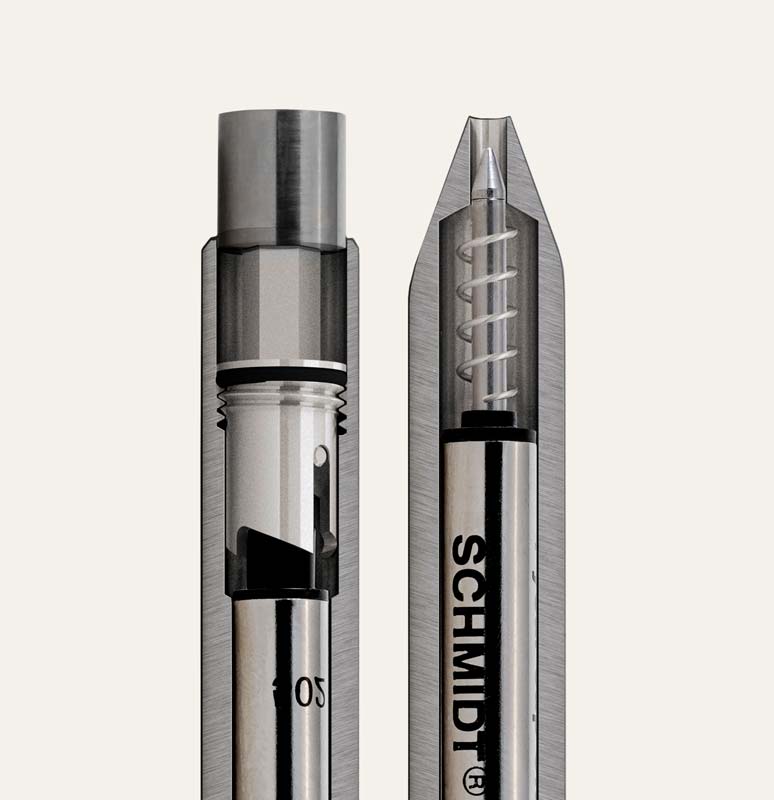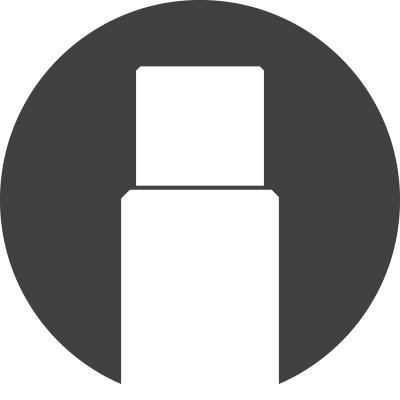 Retractable
A completely custom click mechanism.
There are many off-the-shelf click mechanisms we could have used, but none of them were quite right for what we wanted, so naturally, we made our own. It is made entirely out of metal and, as far as we know, it is the only all-metal mechanism on the market that has an actual "click" action. It is satisfying as heck to click.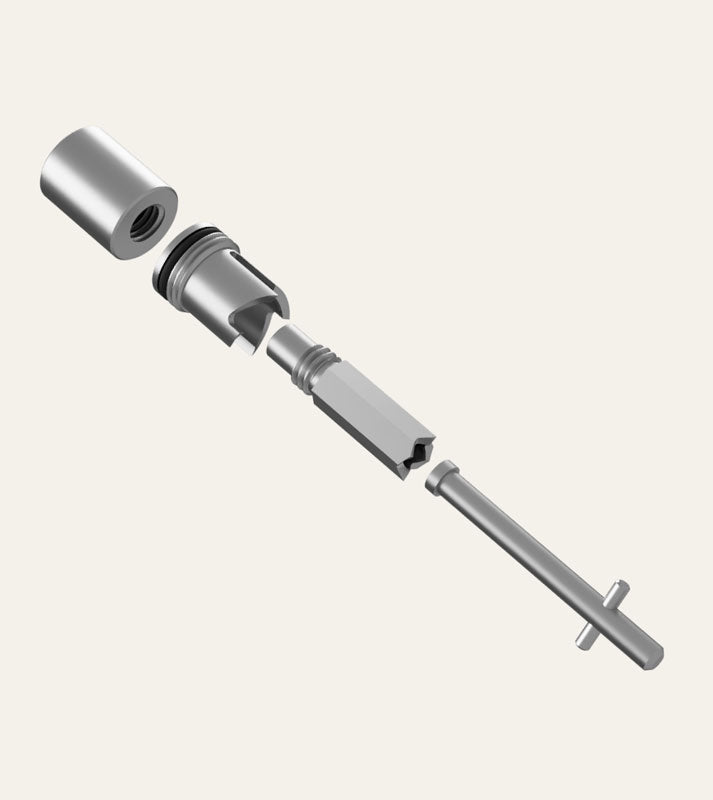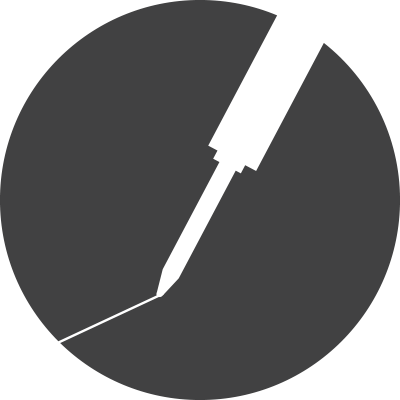 Refill
Built for an amazing rollerball refill.
Mark One ships with our favorite refill, the Schmidt P8126 rollerball. This is a fantastic cartridge; the ink flows smoothly and dries quickly. However, Mark One will accept any Parker-style refill, which means there are many options for pen cartridges that our pen will accept.
This list
from Well-Appointed Desk is quite comprehensive.
Purchase more refills here.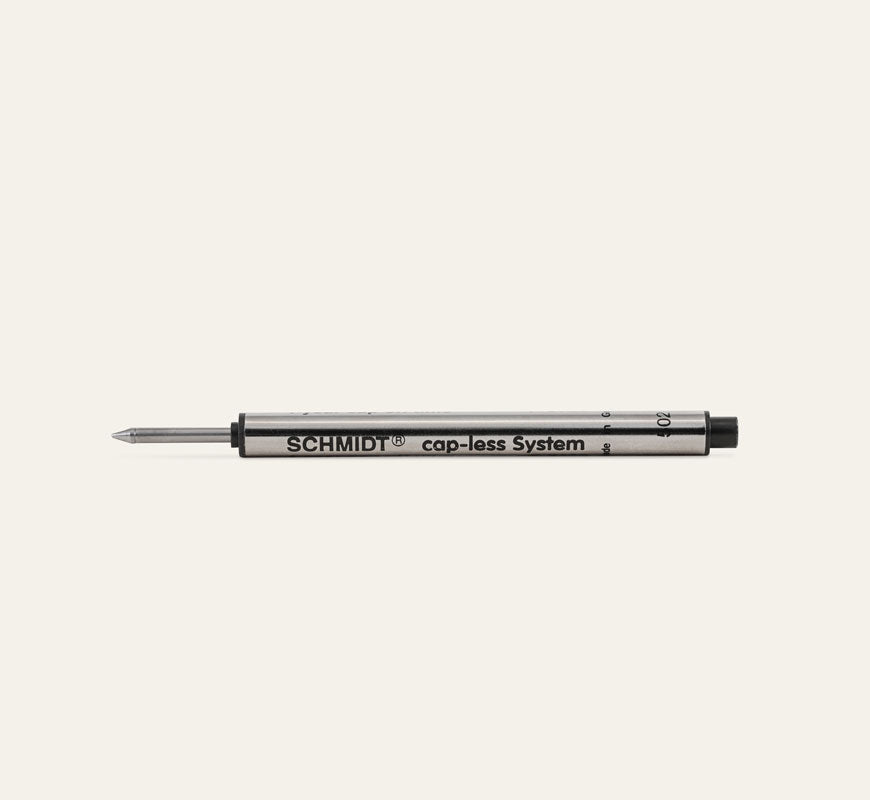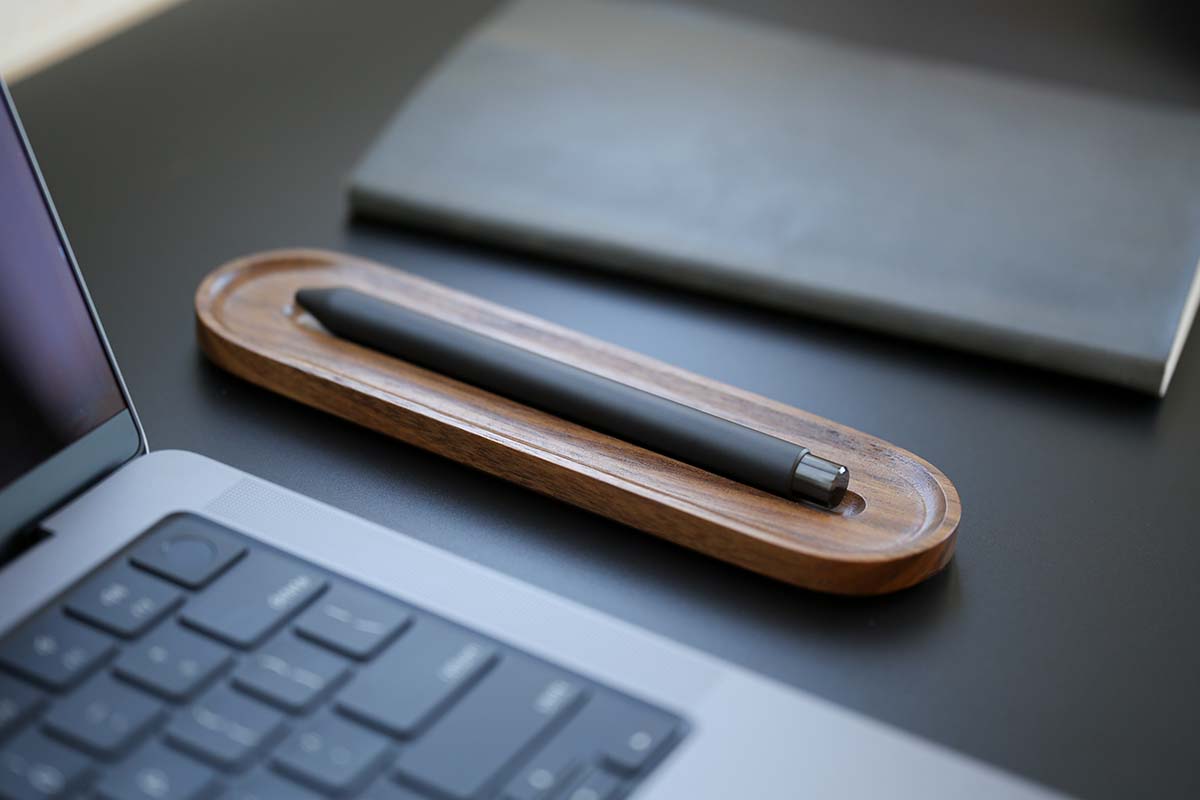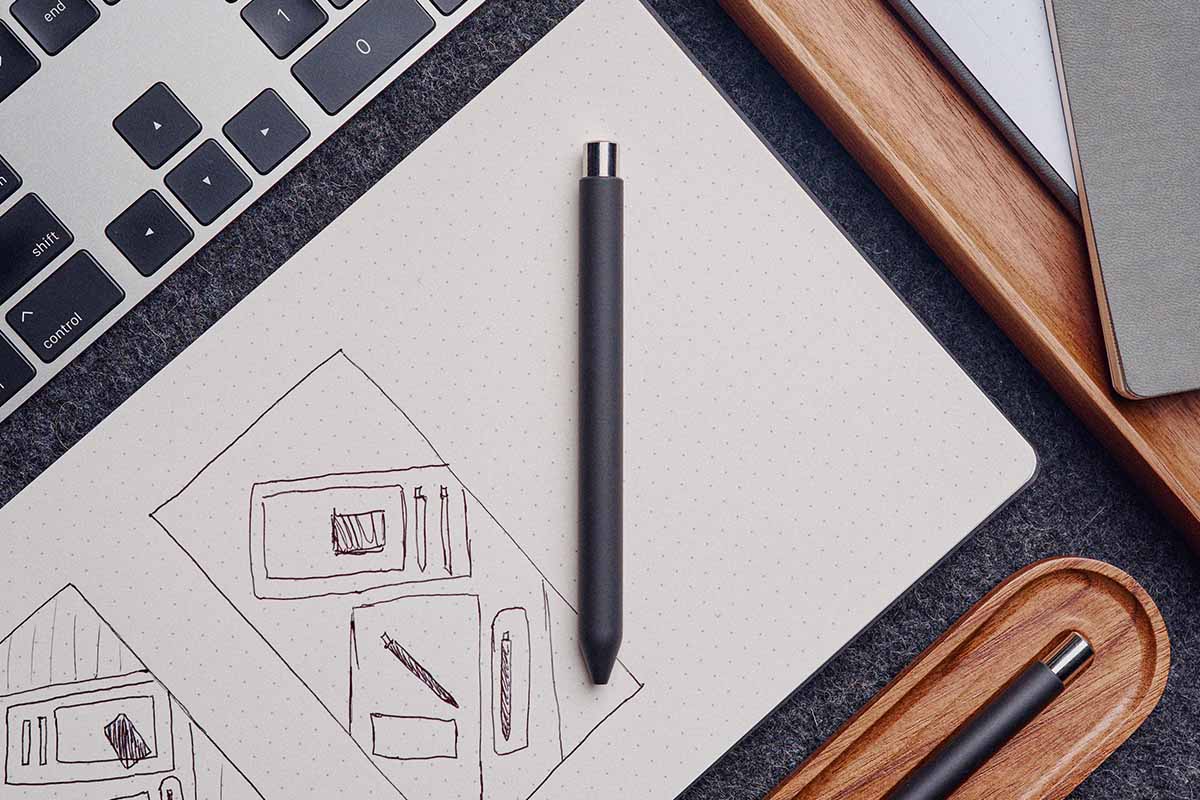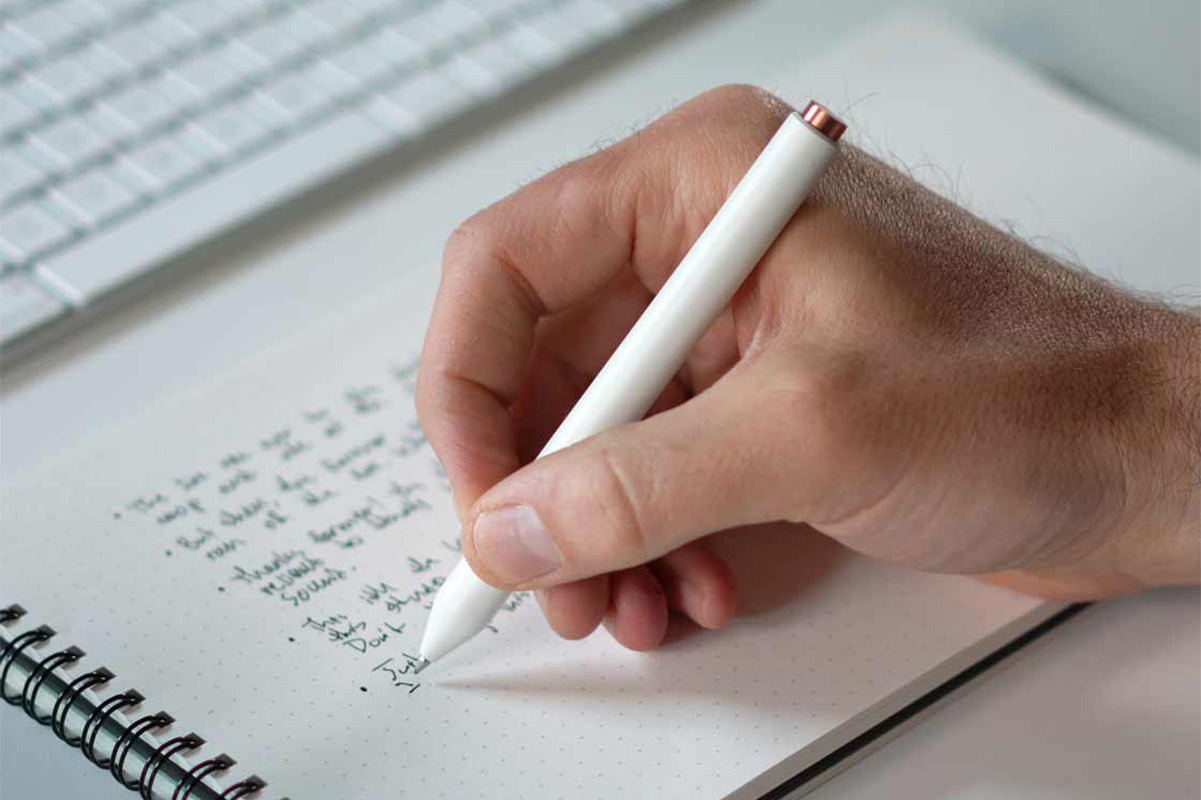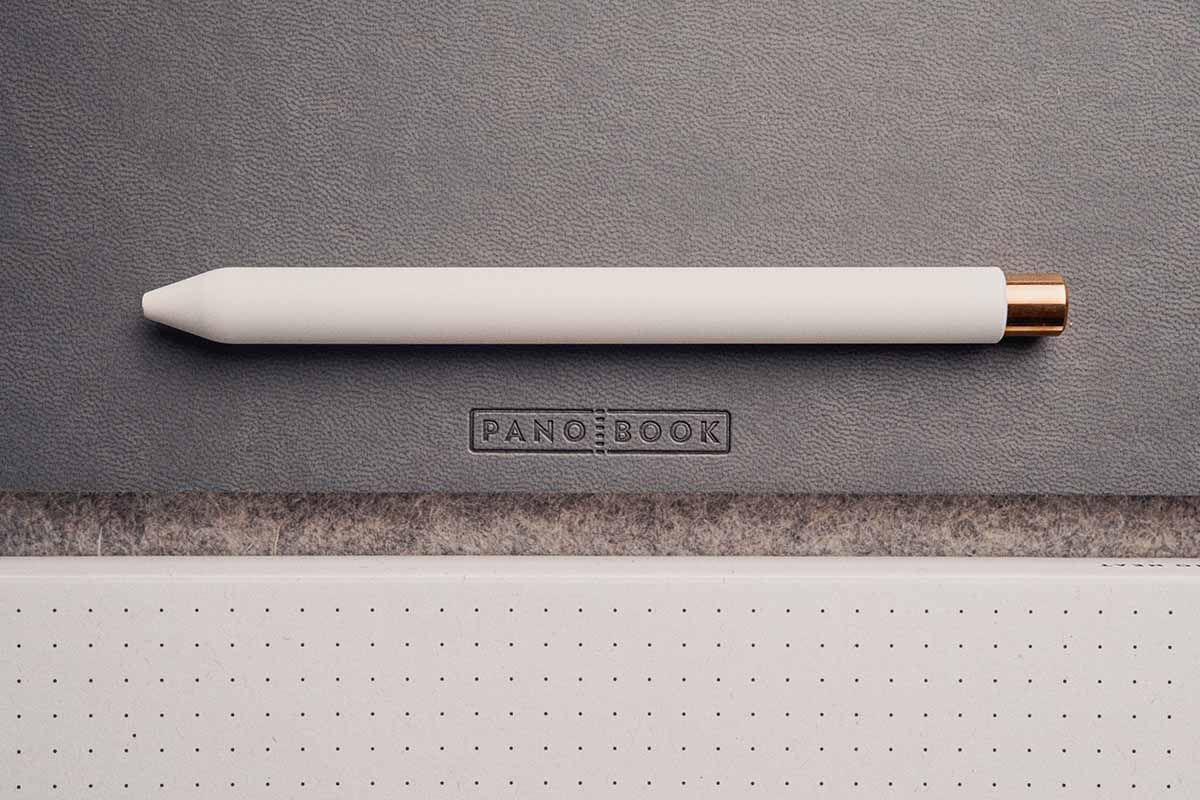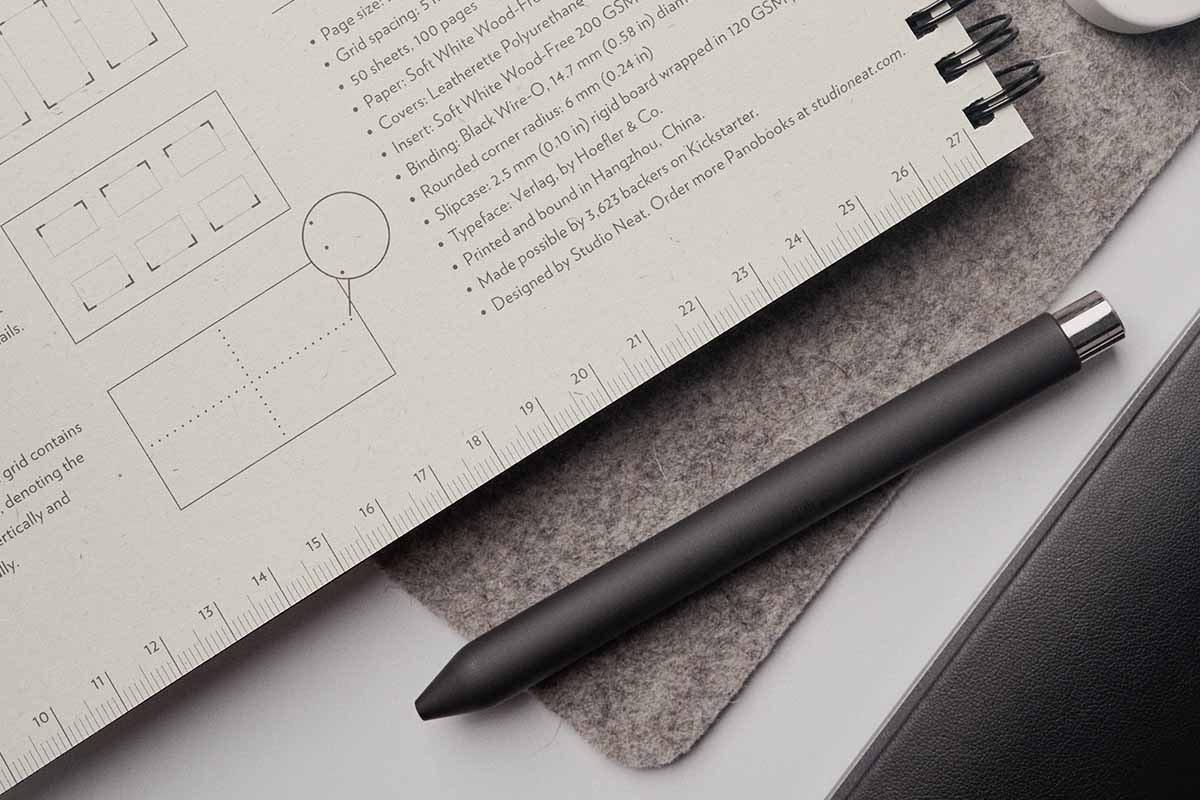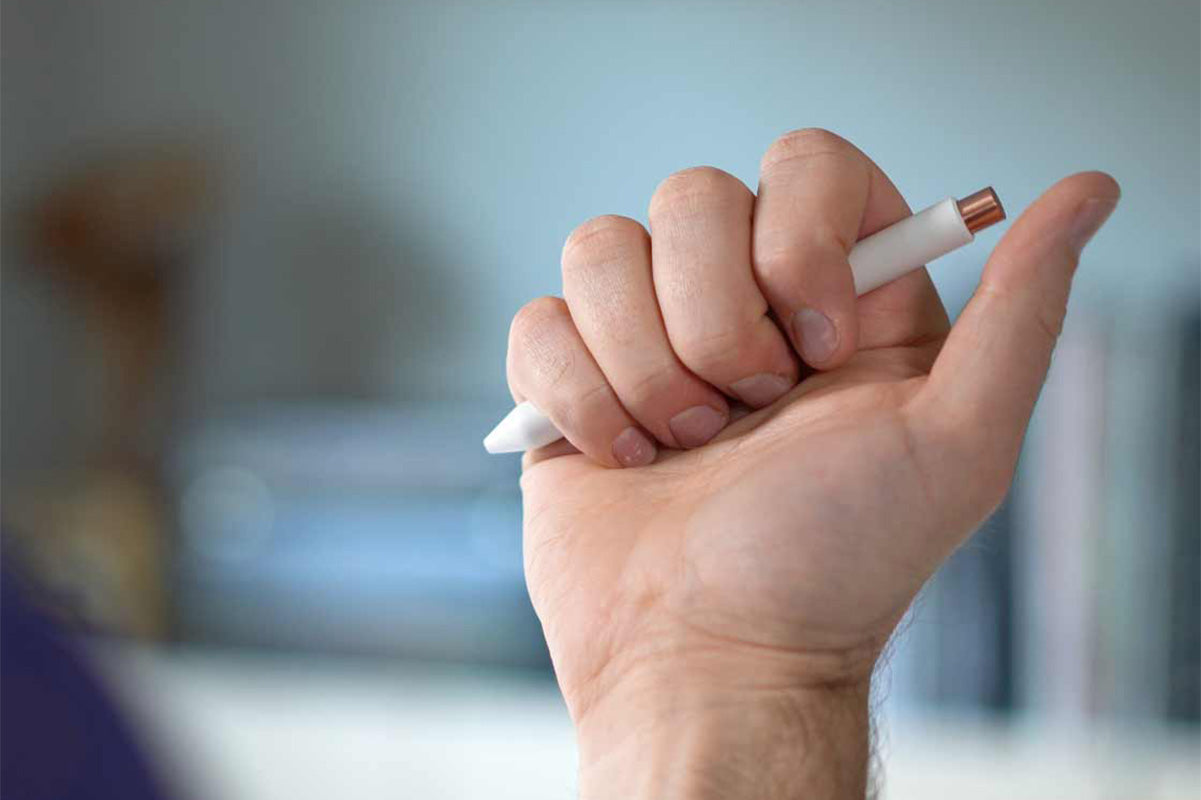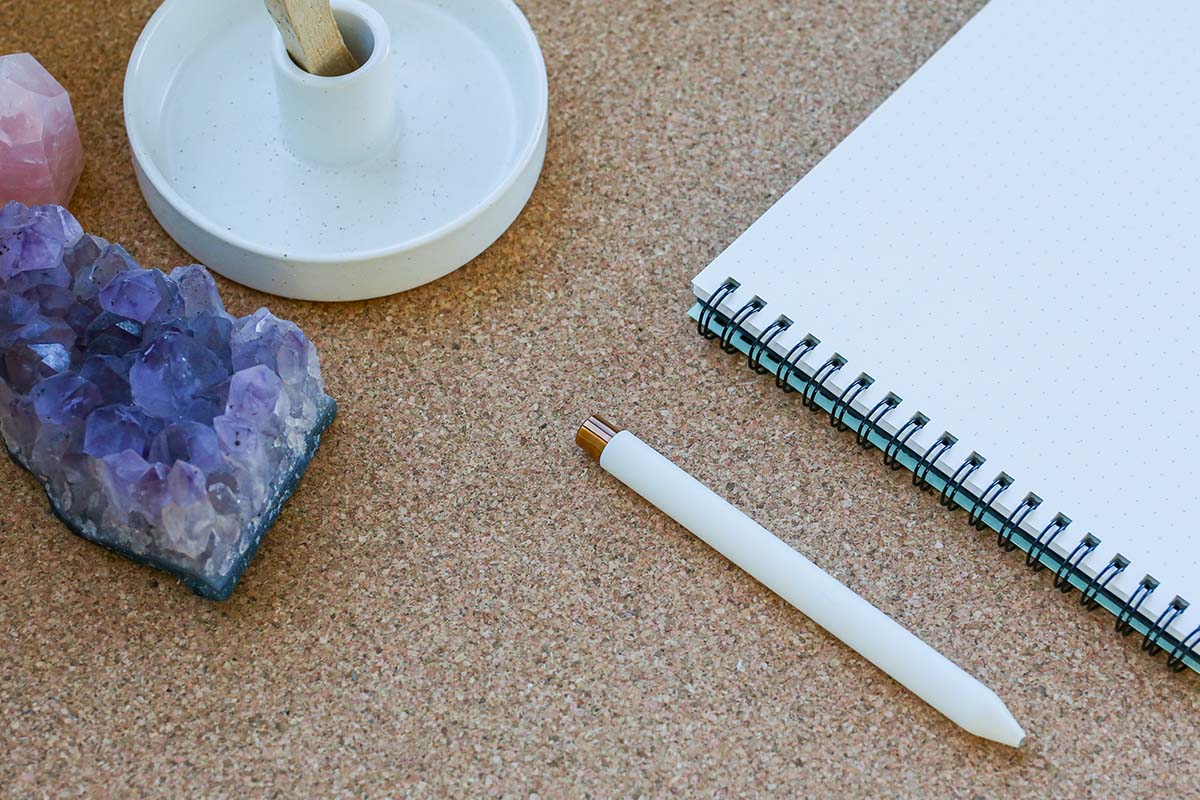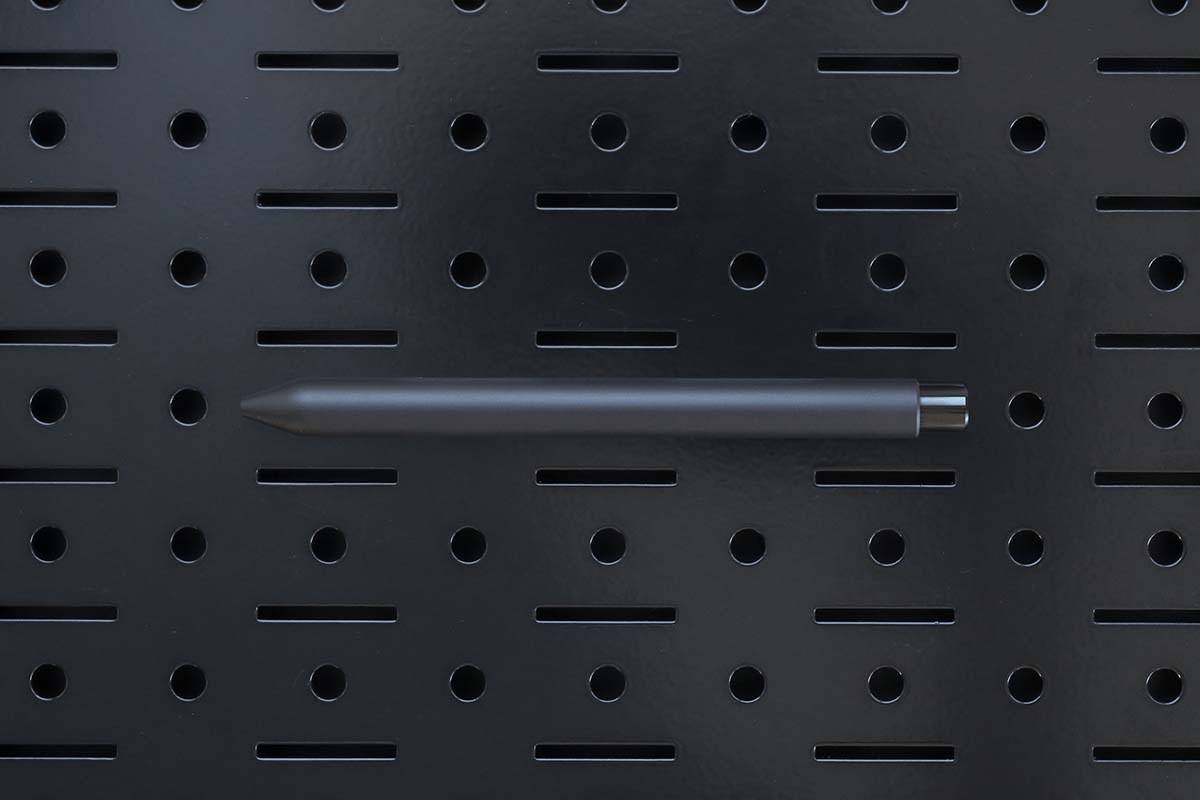 Specifications
Dimensions: 128 mm long, 11 mm diameter. (5 in x 0.43 in)
Weight: Aluminum: 25 grams (0.88 oz). Steel: 48 grams (1.70 oz).
Aluminum or steel body. Aluminum mechanism. Polished steel knock.
Cerakote coating, matte finish. See technical specifications for Cerakote.
Included Refill: Schmidt P8126. Black ink with 0.6mm tip diameter.
Also check out...
A Minimal and Durable Mechanical Pencil
A Notebook for Your Desk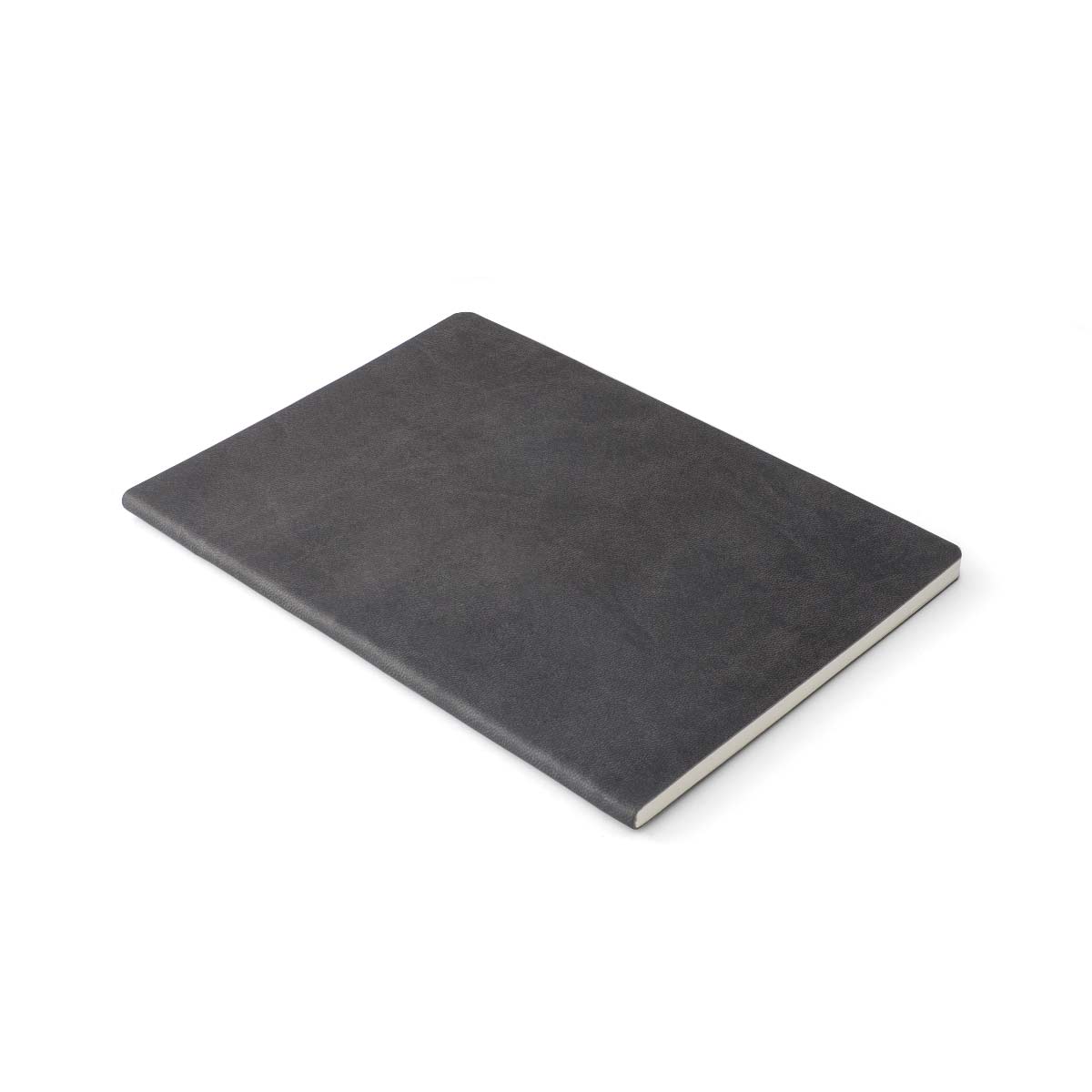 A Notebook to Take With You
Excellent writing device
I have nothing to complain about regarding this pen. It was exactly what I was searching for and fits my needs perfectly. Beautiful simplicity meets optimal functionality to produce a harmonious end result.
Love the Mark Ones
I have 2 now, one black/black and one white/nickel. The weight just feels great in your hands.
Happy with this as my last Mark One (Black + Black Stainless Steel).
I now own five Mark One pens. The Mark One Stainless Steel (Black + Black) will be my last one. Why? This one checks all of the boxes. The color and surface are delightful to hold and look at (*much* better than the previous steel version). The steel weight is great (steel makes this pen feel like it is worth the money paid). The solid body design needs no improvement. And the click mechanism is enjoyable to use, as always. This is my end game pen—I won't be buying any further variations, as none are needed—sorry Tom and Dan!
Beautiful and functional
This pen is exactly what I've been looking for! It writes like a dream. It feels great in the hand. It is exquisitely crafted, but not so fussy that I feel like I'm trying too hard to show off my high-end pen.
Black!!
Live the double black mark One. It goes well with the three other versions I already have.