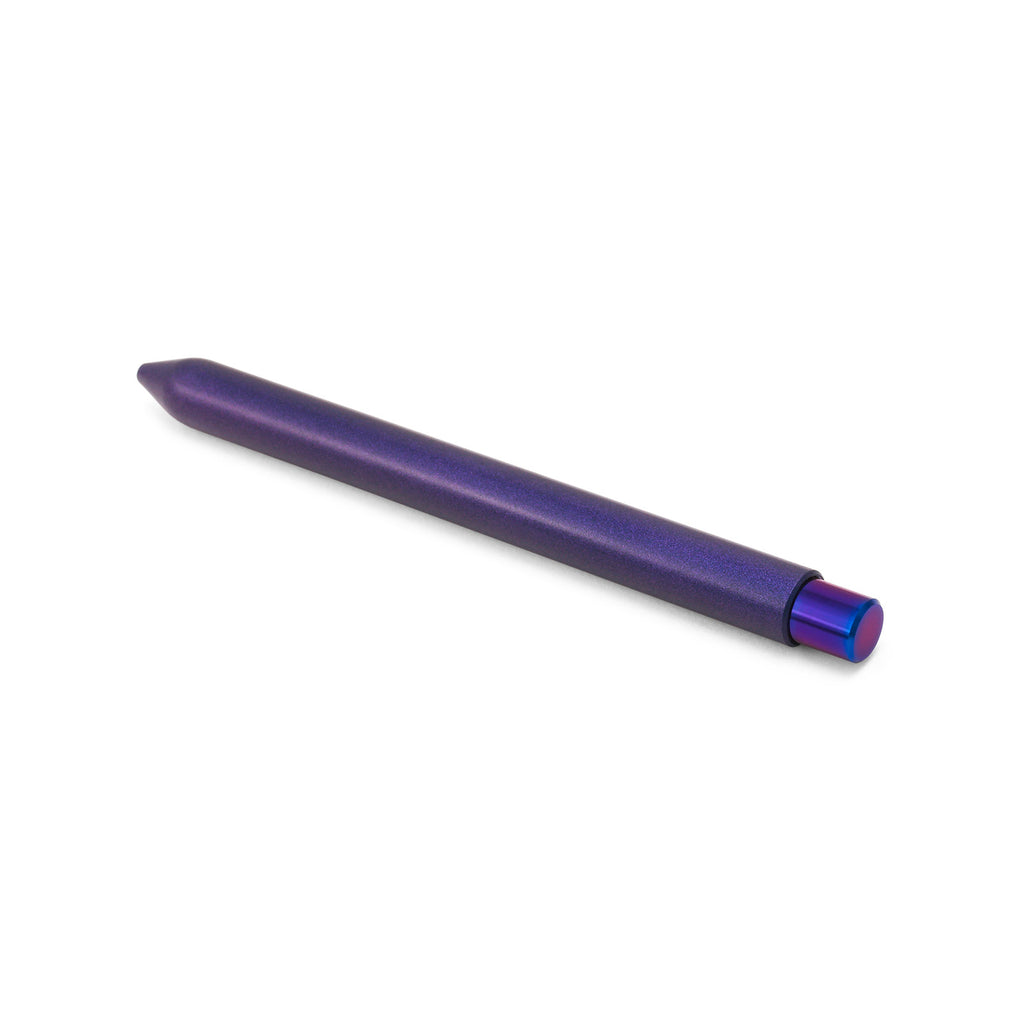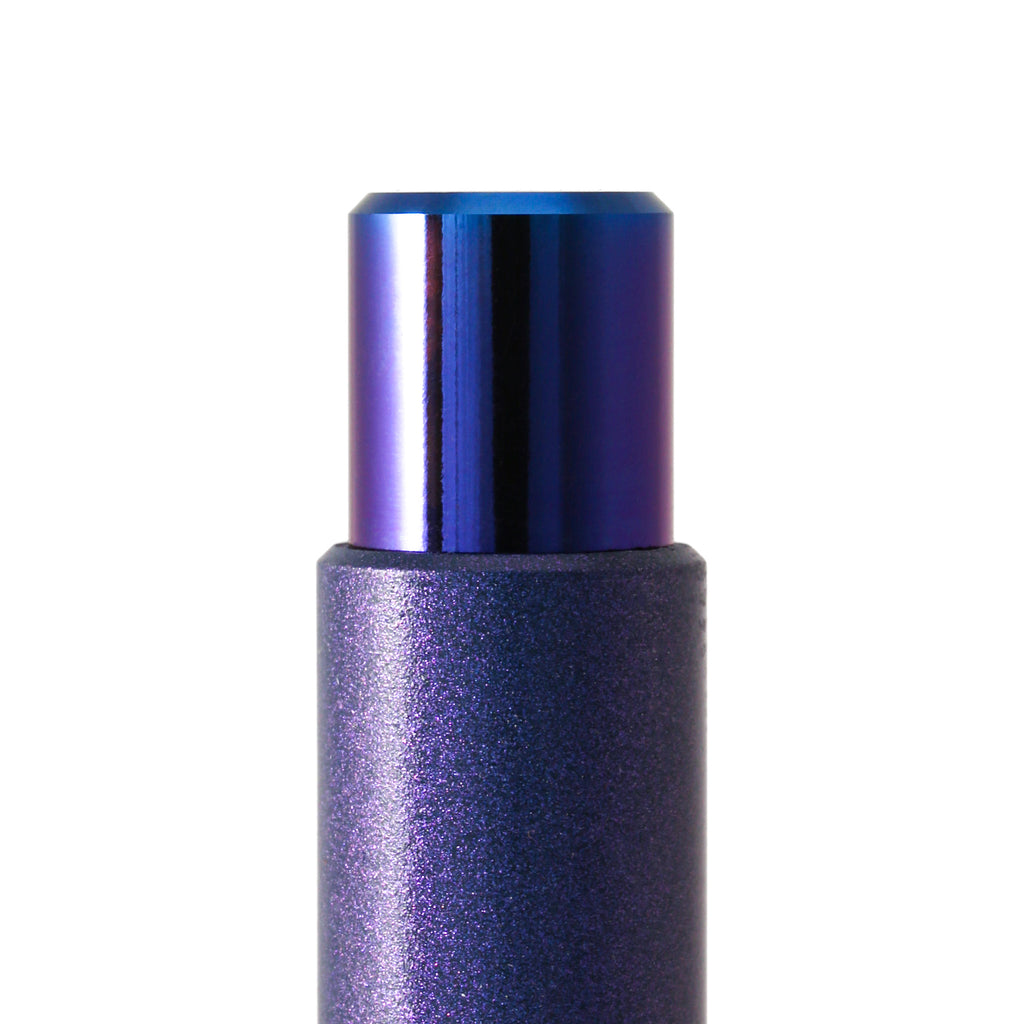 Mark One
Limited Edition: Iridescent Purple
This limited edition of the Mark One features a 3 layer, "iridescent purple" Cerakote coating on the body and a blue and purple PVD polished stainless steel knock. Available for a limited time, then it will never be produced again.
Sign up to be notified of future drops:
The Details:
Limited edition, when they're gone, they're gone.
Aluminum body with 3 layer Cerakote process: base color, iridescent flake, top clear coat.
The coating has an iridescent color change depending on light angle. The base coat is navy blue, and flake coat is purple, so depending on the light angle the color changes from blue to purple and back again.
The polished stainless steel PVD knock has a specialized process that creates a blue to purple gradient where no two knocks are the same.
Comes with a black Schmidt P8126 refill.
For details about Mark One, refer here.