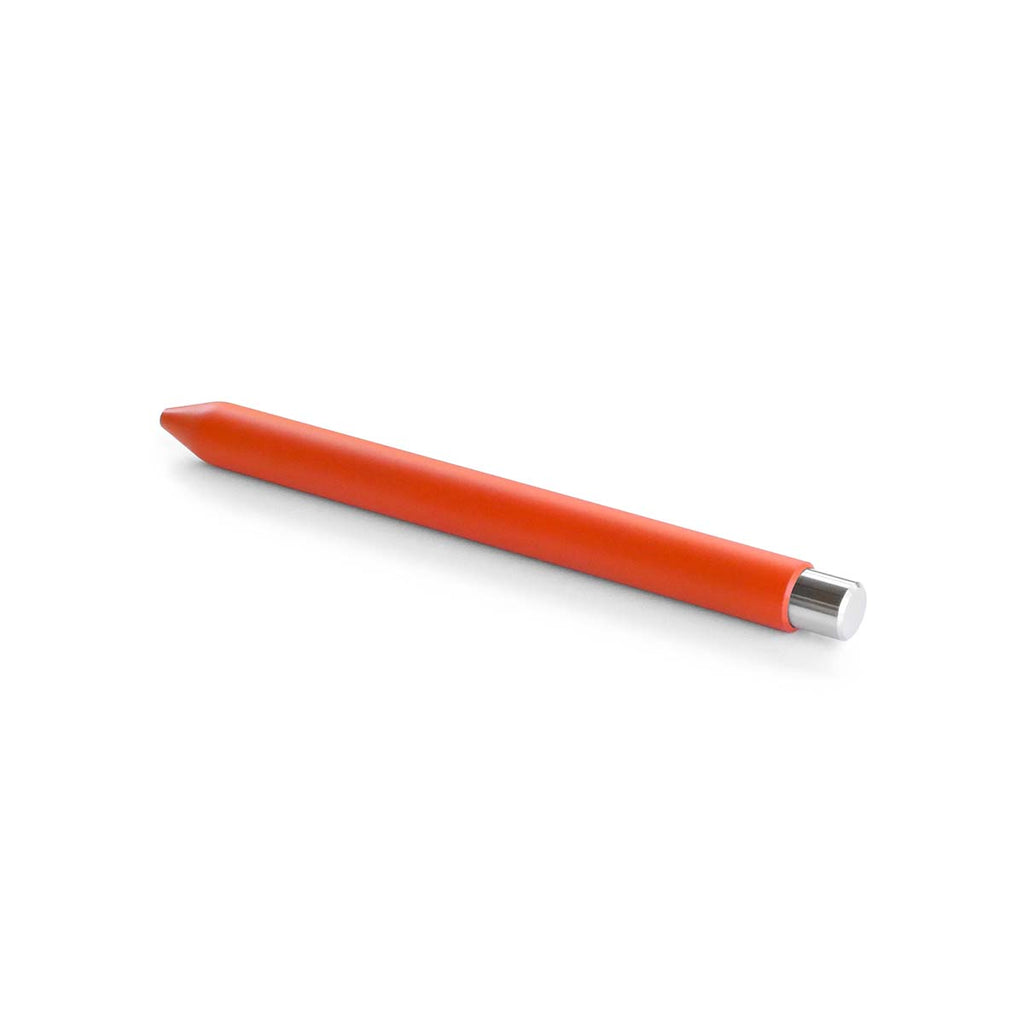 Mark One
Limited Edition: Bright Orange + Silver
This limited edition of the Mark One features a bright orange Cerakote coating on the body and a polished stainless steel knock. Available for a limited time, then it will never be produced again.
Sign up to be notified of future drops:
The Details:
Limited edition, when they're gone, they're gone.
Bright orange Cerakote coating on aluminum body.
Polished stainless steel knock.
Comes with a black Schmidt P8126 refill.
For details about Mark One, refer here.