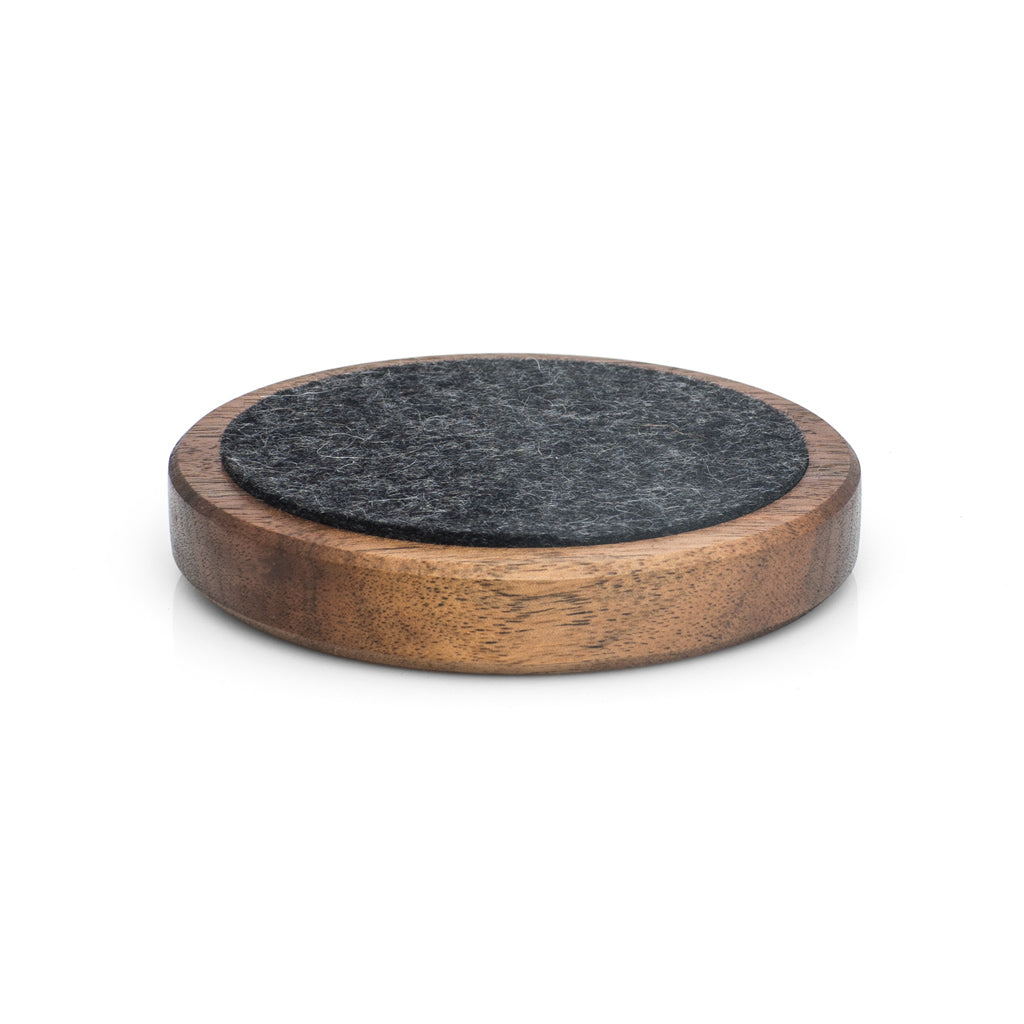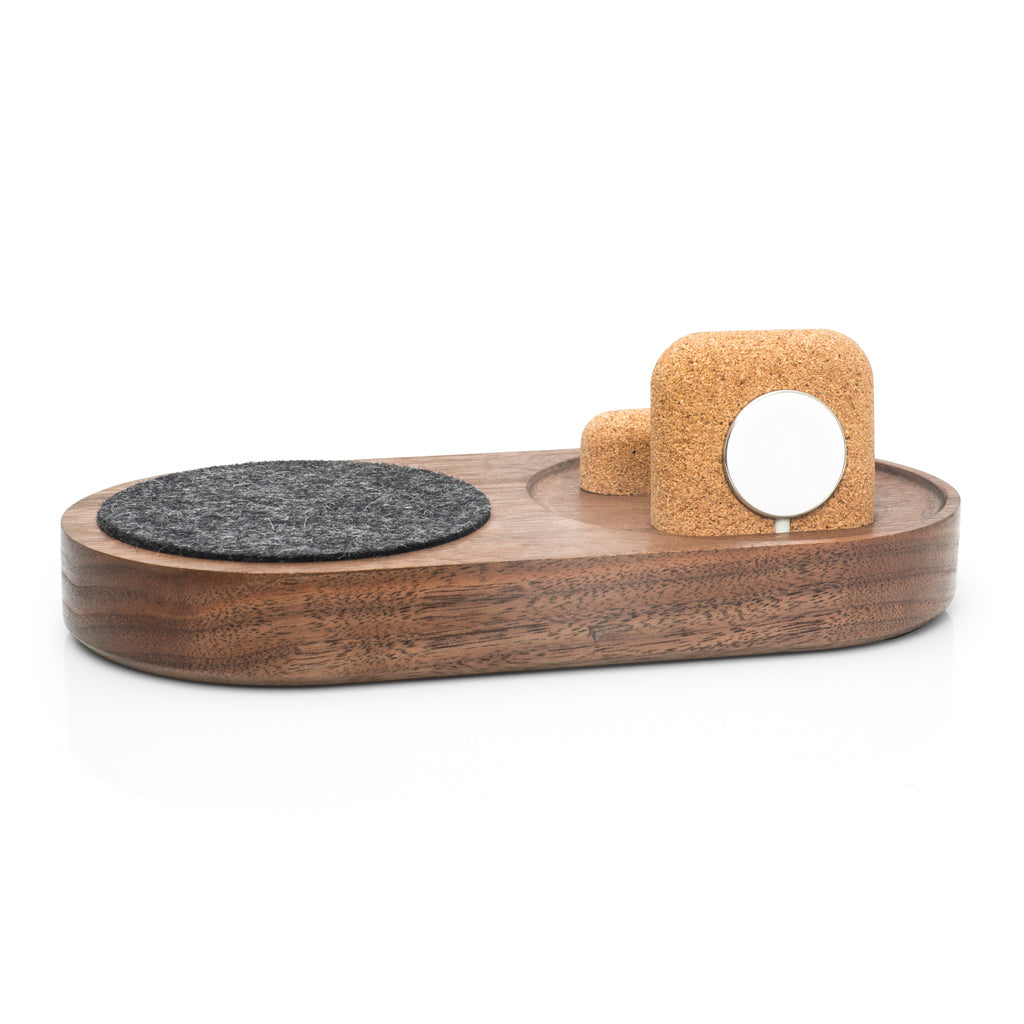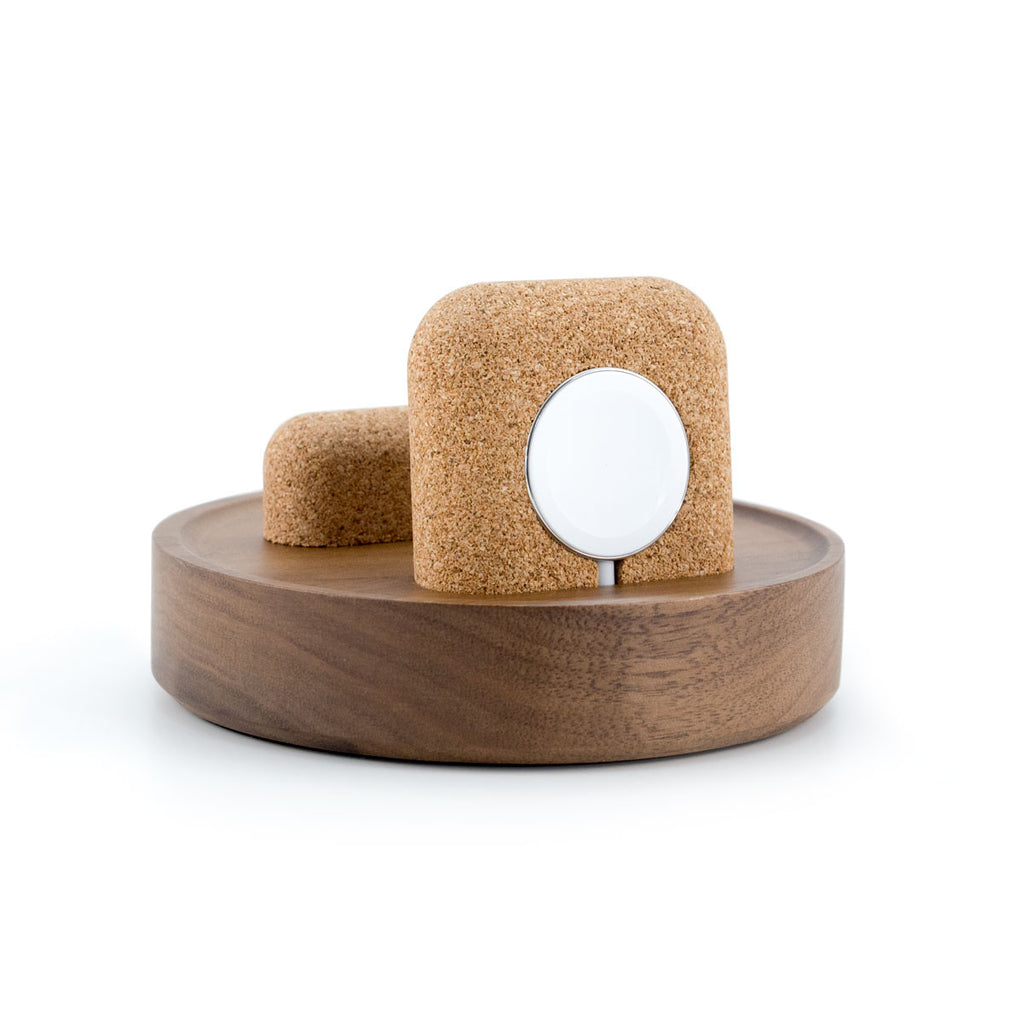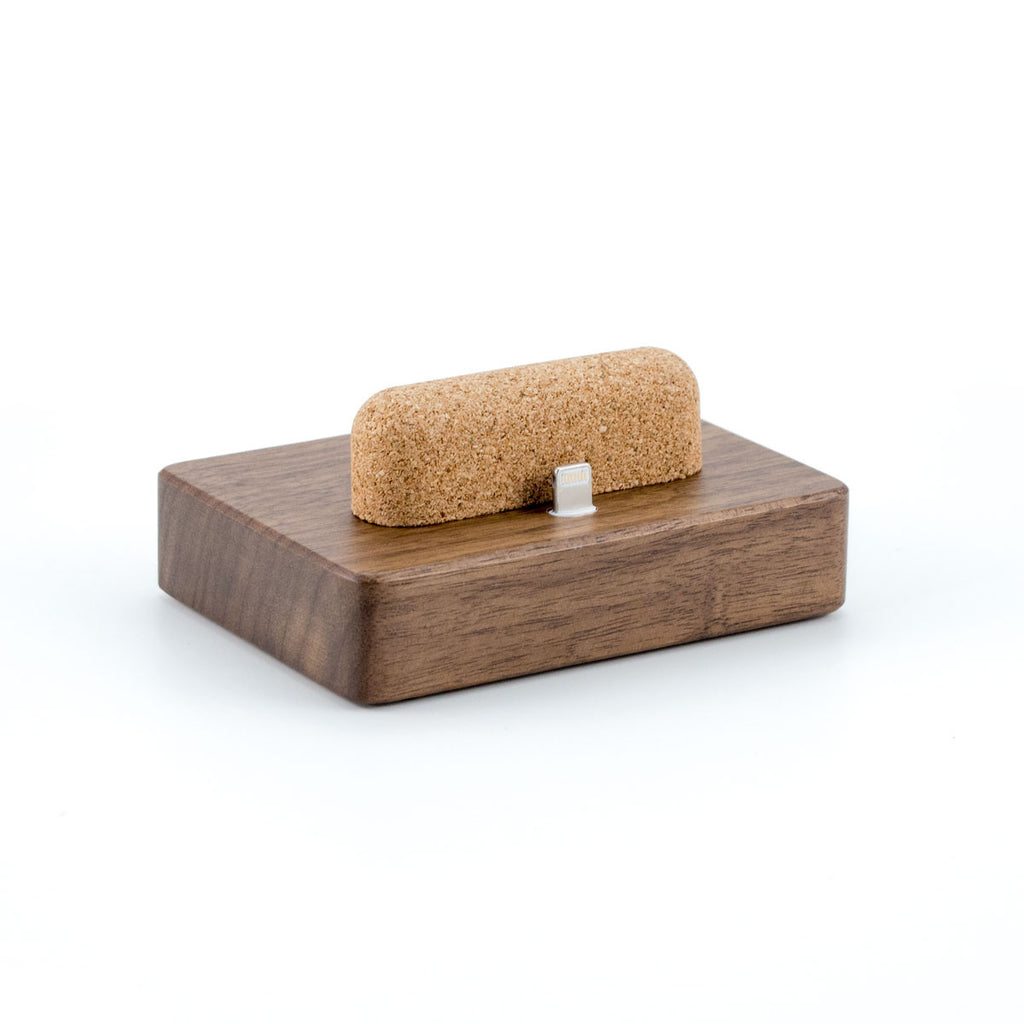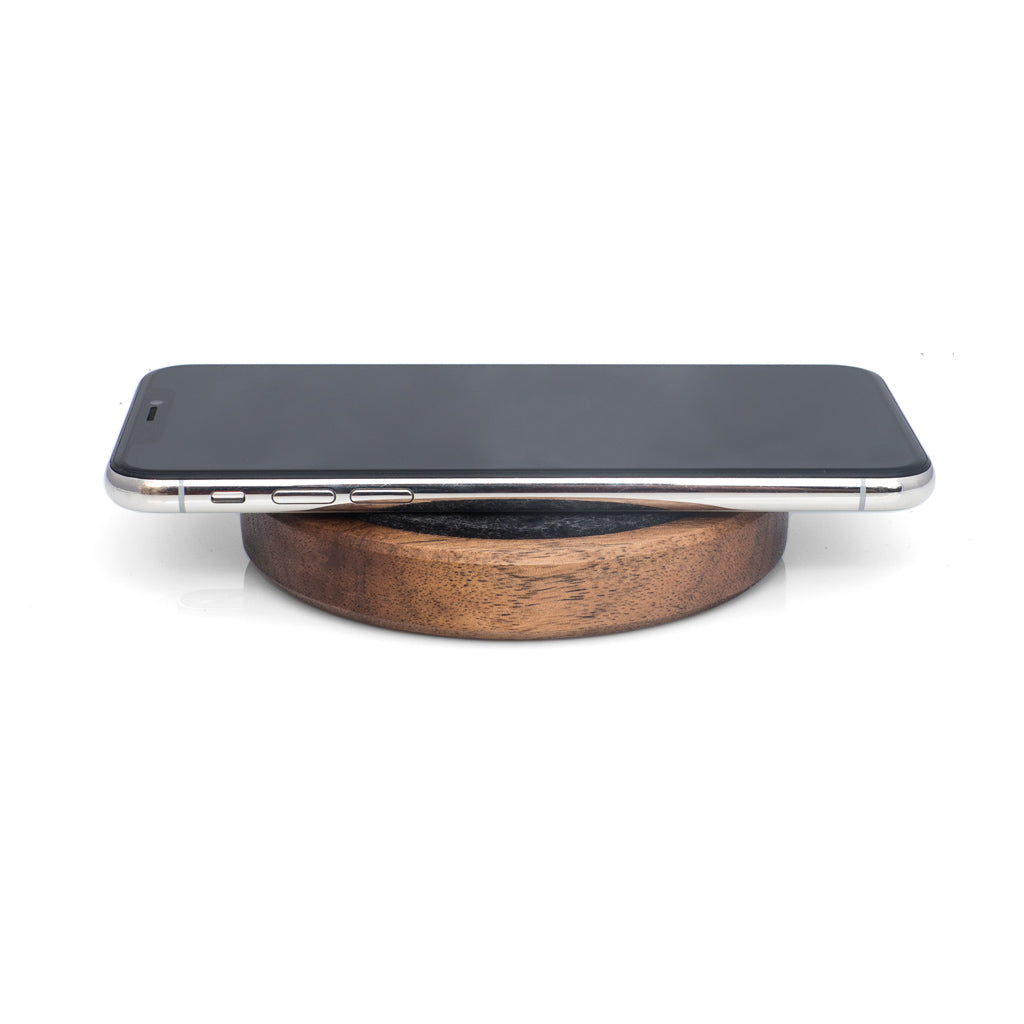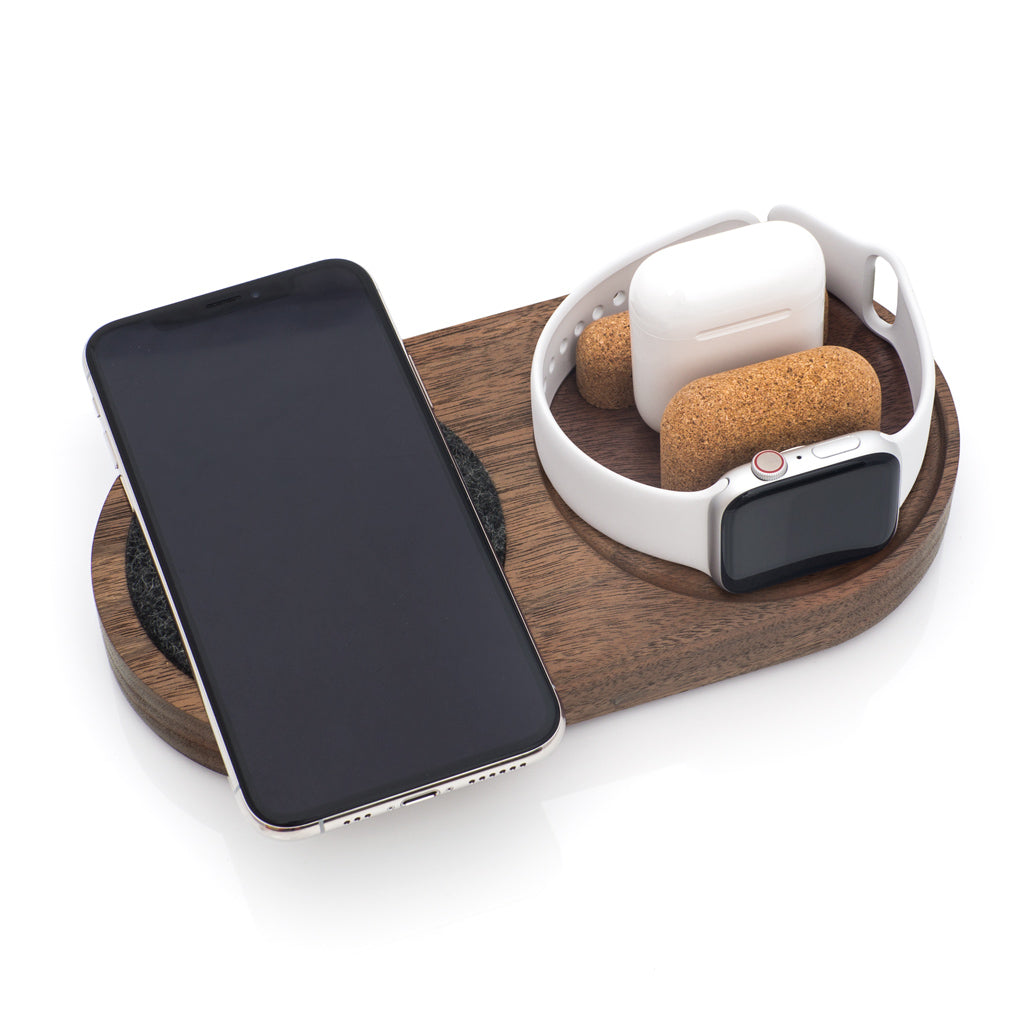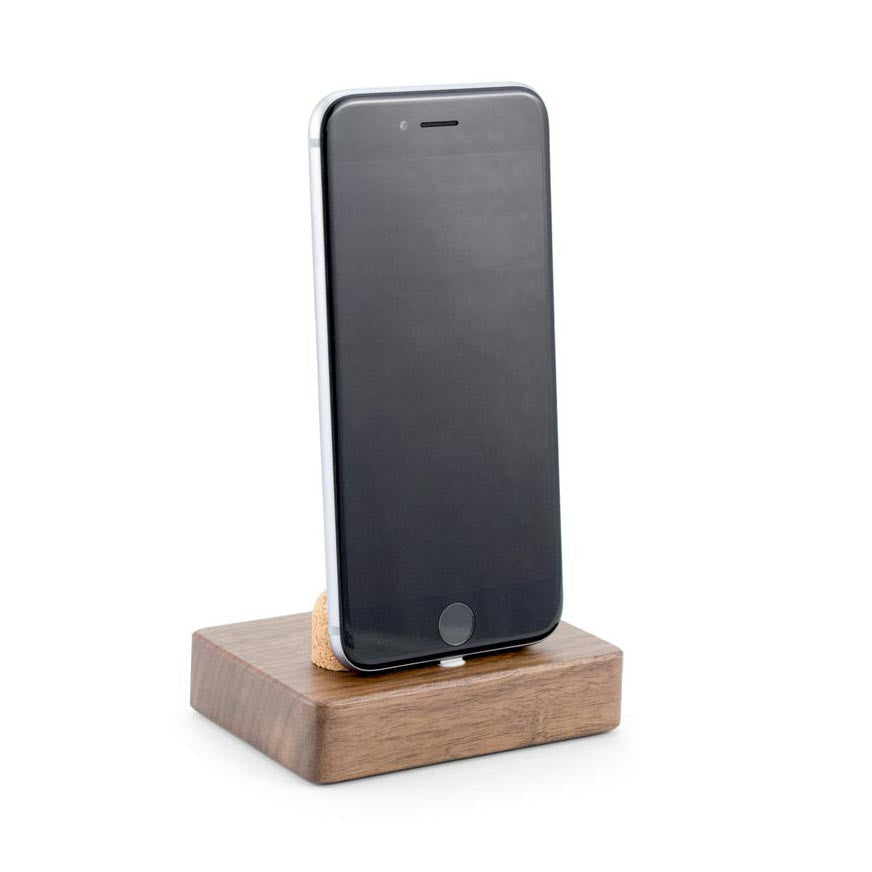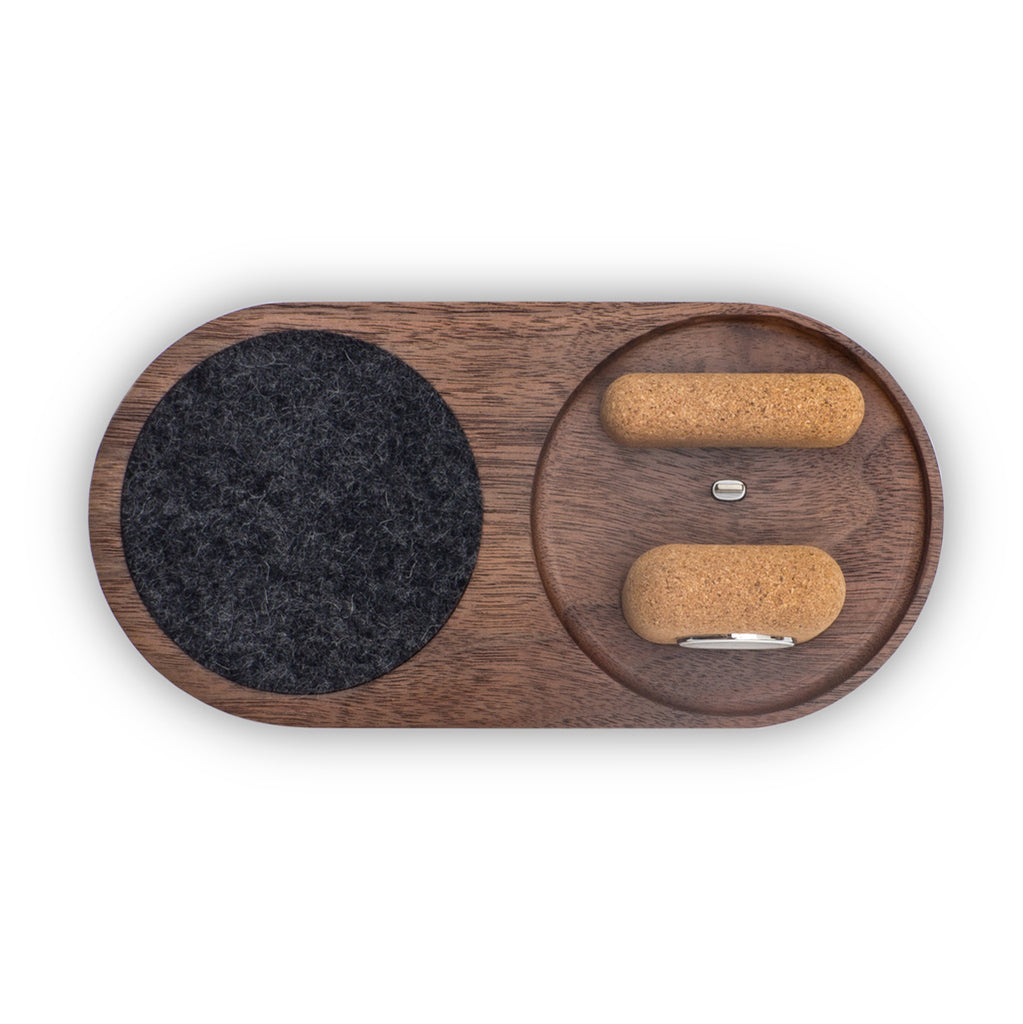 Material Dock
Wood Docks for Your Apple Stuff
We designed our Material Docks to create a nice place to charge your devices. The charging docks are made of lovely materials and come in several configurations.
These docks are only available to US customers.
Material Dock requires official Apple cables (USB-A and Apple Watch) and USB power bricks, which are not included. The Qi charger includes a cable but requires a power brick.
Some assembly required.
Many Options
Pick your poison.
We offer several dock options, with and without Qi wireless charging, so you can choose whatever works best for your devices. And our docks are compatible with all iPhone and Apple Watch sizes and versions (well, you need an iPhone 8 or later to do wireless charging, natch).
Wireless Charging
Qi certified fast charging.
Our newest docks feature Qi wireless charging, for convenient charging of your iPhone or other wireless-capable smartphone. The electronics are Qi certified, and can charge your iPhone at the fastest supported wireless speed. And there is nary an annoying LED in sight, perfect for nighttime charging.
Lovely Materials
True to the name.
The base of the Material Dock is milled from solid walnut, and given a matte finish. The backing pieces are made of molded cork, an extremely bio-friendly material, and the wireless charging pad is natural wool felt. The materials provide a lovely contrast to the glass, steel, and aluminum of the iPhone. Since the Material Dock base is made from solid wood, each one has a unique color tone and grain pattern.
Specifications
Qi certified. Supports iPhone 7.5W charging. Works with all Qi compatible smartphones.
The Qi dock includes a braided 2 meter woven cable, and the Qi + Apple Watch + Lightning dock includes a 3 ft white cable.
Other cables (Lightning and Apple Watch) are not included.
Docks with Lightning require an official Apple Lightning to USB-A cable. The USB-C Lightning cables are too thick and will not fit in the Material Docks.
USB power bricks are not included. We recommend using an Apple power brick or a QC 3.0 charger from Anker or another reputable company.
Works with phone cases up to 3 mm thick.
No LEDs to indicate charging.
Some assembly required.
Also check out...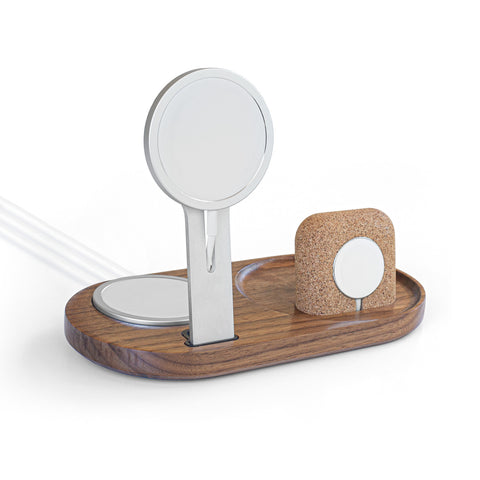 Wood Docks for MagSafe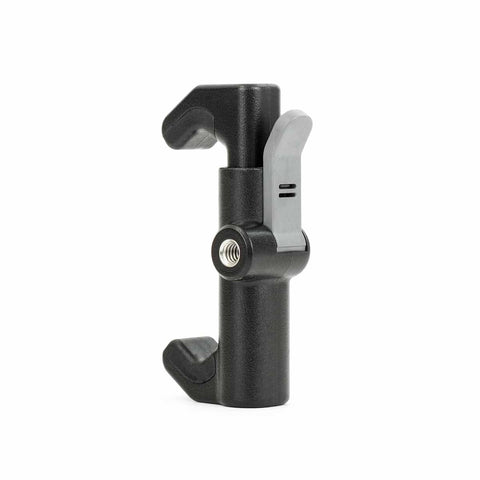 A Tripod Mount for Smartphones
Keyboard Case and iPad Stand